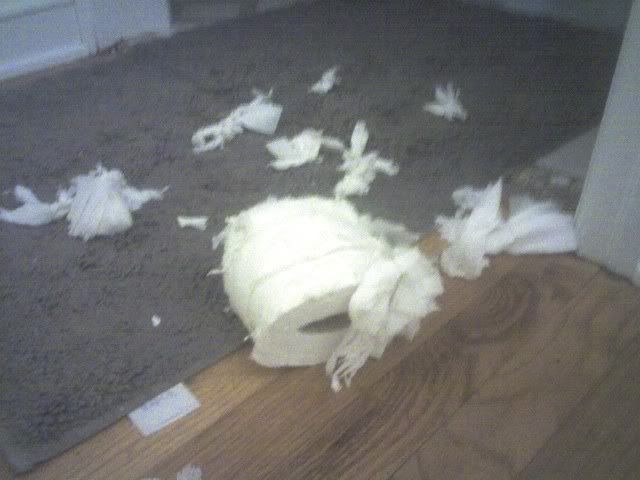 Spending my days in sunny southern California, it also warms my heart that Papa is enjoying her visit to Camp Christa. Christa took care of Pops
last year
, too.
She said Papaya was an angel. Can you believe we're talking about the same dog?
This year, Christa has been an especially good sport. She took Pops for walks in the coldest weather we've seen all winter. Papa emailed me after her first day:
Auntie Christa let me sleep on her bed. Don't worry Mom I was not rude. I stayed really still at the foot of the bed and we both slept all night long. Then this morning Auntie Christa put on like a million layers of clothes and we went for a walk. I met a new friend named Smudge and some old guy named Jim. Then Auntie Christa made me breakfast just the way I like it — three tennis balls right in the middle of things!!

I have my own spot on the sofa with a blanket and Auntie Christa opened the blinds so I can see outside.
Sounds good, right?
I later got a message that Pops was grounded from sending email. Despite a walk and a game of snow-drift Frisbee, she had decided to shred a roll of toilet paper while Christa and Ian went out to dinner.
She's still allowed to watch TV, though — educational stuff like the State of the Union address.
Clearly Pops feels really comfortable at camp.