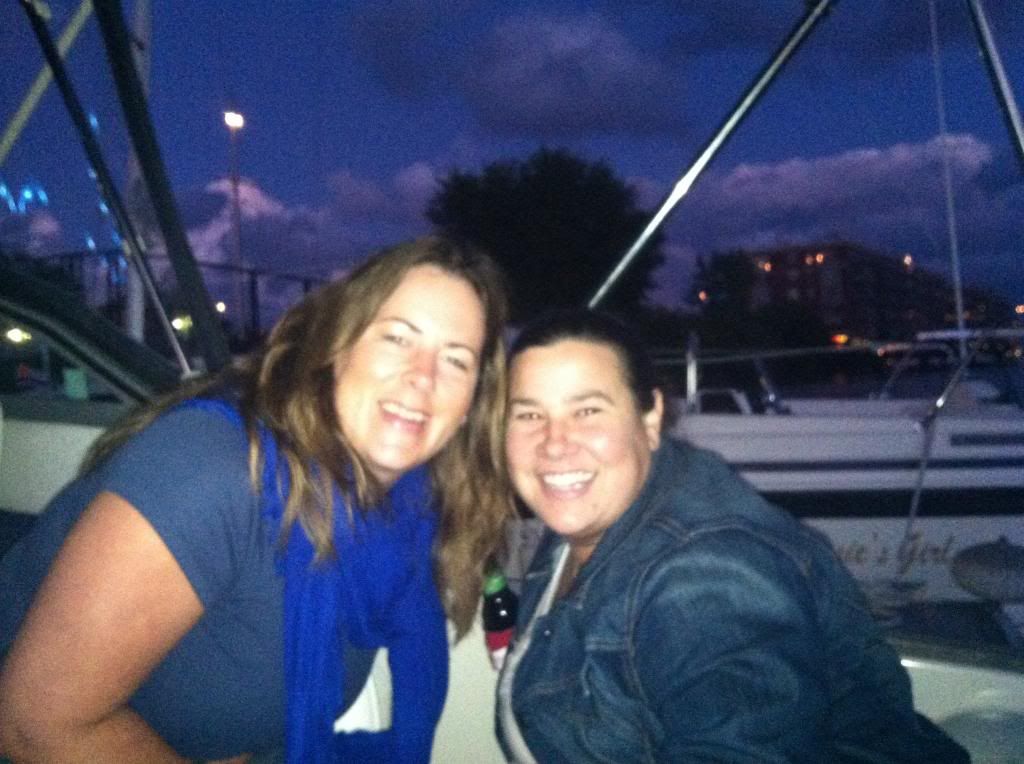 Last week, Kelly invited us for drinks on her boat. It was absolutely lovely to have a glass of wine with friends. I enjoyed waving at everyone and taking photos like a Japanese tourist.
Because summer was so busy, I hadn't seen Kelly, Lisa, or Julia for months. We caught up about state league and about some of the strange bad luck we've been dealing with.
Kelly made a fantastic salad — she roasts the tomatoes herself, no shortcuts! — and there was plenty of cheese and crackers and homemade salsa. This is pretty par for the course for Kelly; she has hosted many nights of wine and food and sitting on the couch.
So, thank you for a really relaxing time. I'm working on getting my sea legs so I can dismount from the boat by myself (thanks, Julia, for the help). Even Lisa, who's on crutches, disembarked without incident.
Sail on, everyone! (But not in the "would you please just go away" Commodores way, of course. I mean in the nicest way possible.) Cheers.