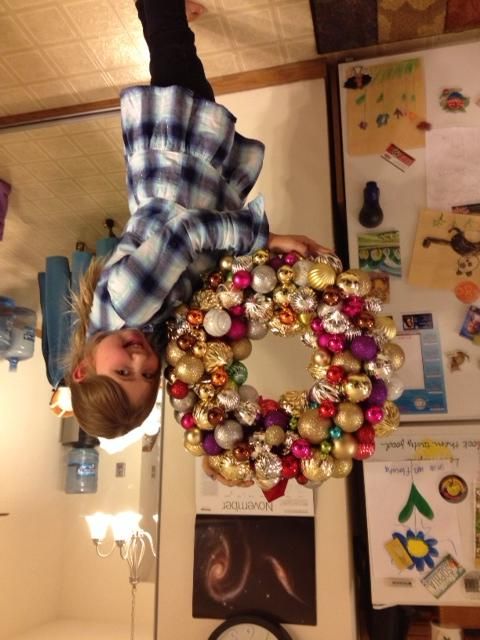 Jane's daughter, Sophia, made a beautiful ornament wreath last night. Sophia has extensive glue gun training and a fearless spirit — plus she worked in the finial ornaments, a challenge I hope to master someday.
Thanks, Sophia, for sharing your awesome work with us. Your grandma will love it!
Jane will be beading
this weekend, but I don't have any crafty plans yet. Making an ornament tree is on my "someday" list... I was searching for cone-shaped trees but found this
Christmas tree screen
and now have a new ornament obsession. Onward with the glue gun.
Happy a creative Thanksgiving, everybody!