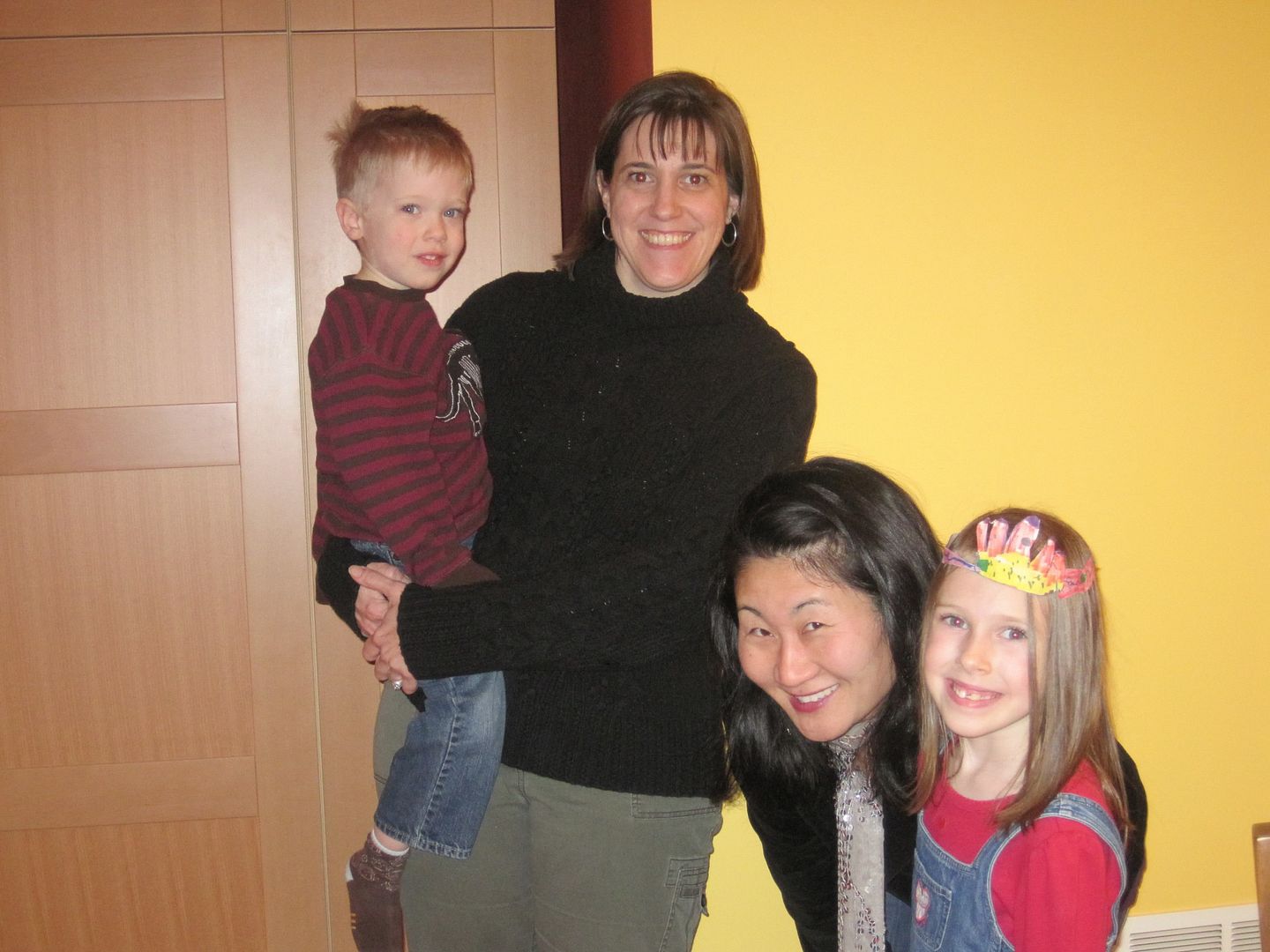 It was nice to leave the work week behind, starting with dinner at Katy and Paul's.
Katy put together a fun tail-gating menu — sloppy joe's and pasta salad — which helped get me mentally prepared for tonight's Packer game. (Okay, so maybe I don't need that much preparation.)
Christian, who's 3½, has graduated from a sippy cup to a big-boy glass. And 6-year-old Miranda is almost the age Katy was when we met. Life is always changing!
Christian got the giggles when he and Miranda showed off their matching PJs. (If you think about it, matching PJs really are hilarious.)
After dinner, Katy and Miranda and I played Qwirkle, a dominoes-like game that was really fun. It also reminded me of Scrabble (you build with colors and shapes rather than letters).
We also played a few games of Kniffel, the German version of Yahtzee. And Katy sent me home with lemon cupcakes, which I will bring to the almost-impromptu playoff party I'm headed to tonight.
Comfort food, board games, hot buttered rum: all good ways to spend a snowy Friday night. Thanks, Katy!