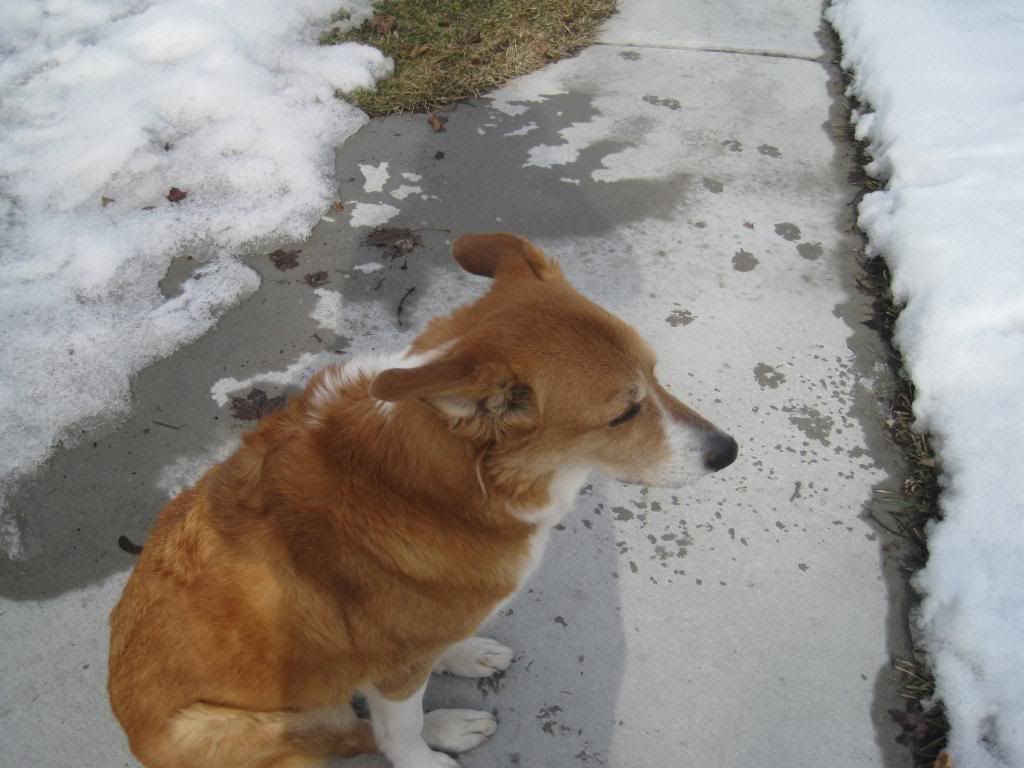 Papaya turned 13 last Saturday.
I was late to the party: No gifts (delayed shipping). No special treats (forgot about my stash of Greenies). Not even good weather.
When I finally threw her new Frisbee, she fetched only after I pointed and screeched about it. Her back legs are getting weaker, so things like running and jumping and getting in the car are less enticing. Yet I came home twice last week to see she had knocked over a floor lamp.
Oh no, Papa!
The great thing is, even at 91 or so years old, she is as enthusiastic as ever about company. Not just me, either — Katy, Sarah, and Anna at brunch, Terry at coffee, the mailman at my parents' house.
Thanks for all the lovins, Pops!