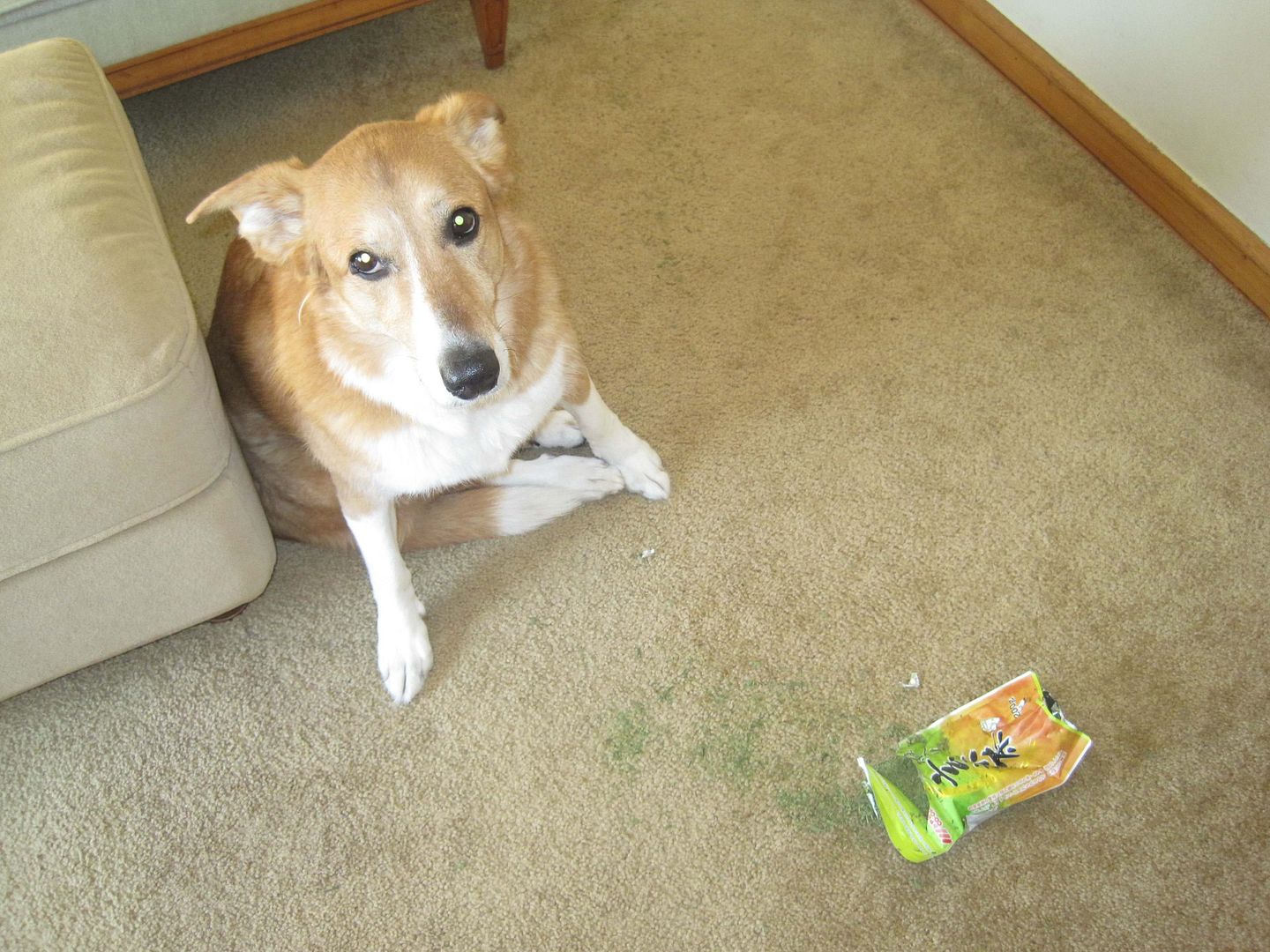 My mom left a package of green tea on my kitchen table. Papa ripped it open in the living room.
She has been more of a terror than usual, repeating the
New Year's Eve garbage incident
daily.
So I bought a new garbage can that has levers that lock in the bag. I'm calling her bluff; we'll see if it works.