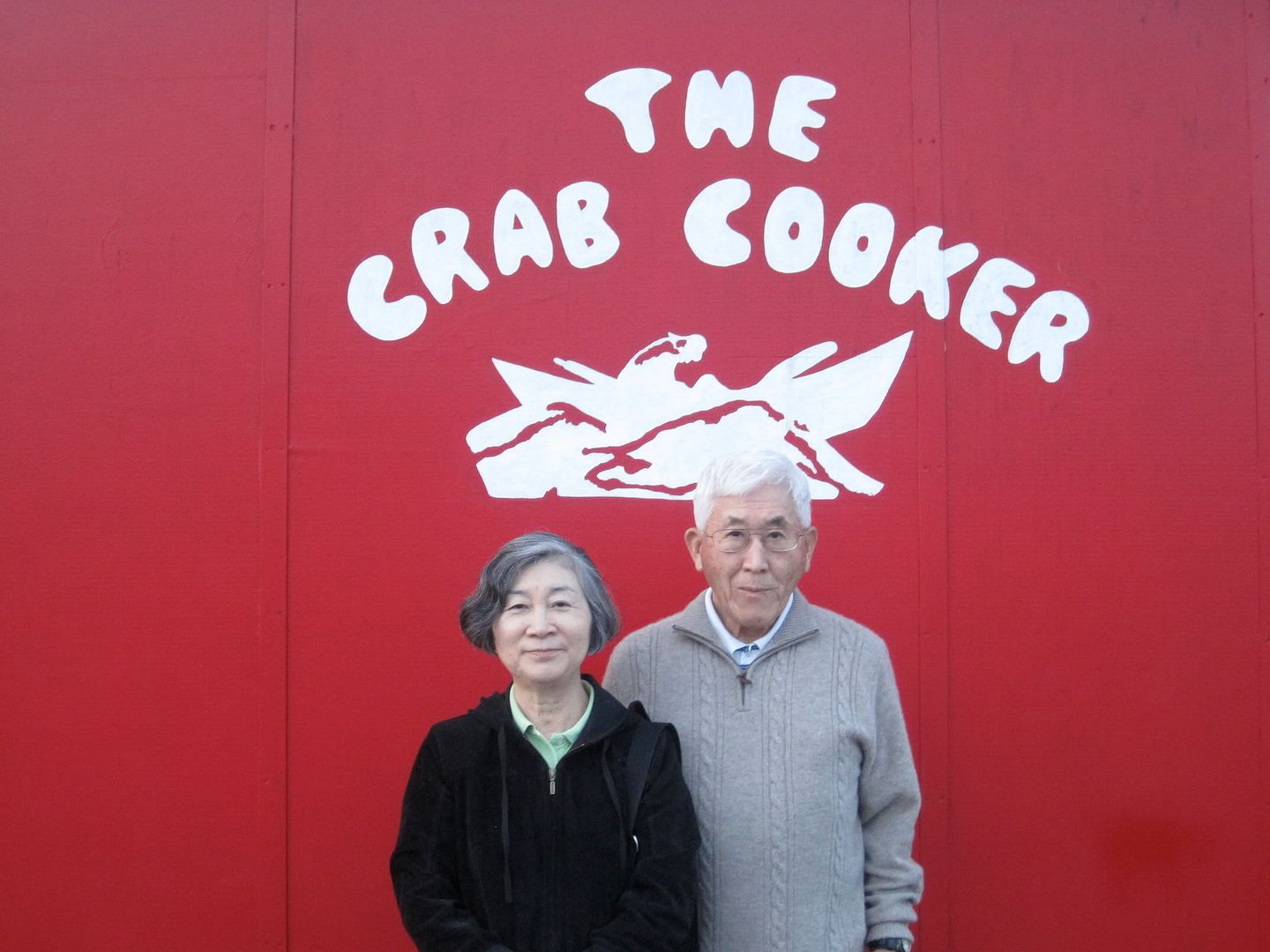 I'm here in Newport Beach on the second day of my vacation. Today was sunny and in the mid 60's. I played tennis outside and even got a little sunburn. It was, to use an adjective I don't get to use much, delightful.
After lunch, my parents and I hit the malls (I wish we had Nordstrom Rack in Milwaukee) and then had dinner at the
Crab Cooker
. My crab cakes and rice pilaf arrived on a paper plate and were simple and tasty. And I loved the huge jar of saltwater taffy near the door (you have to use tongs to get the candy out).
It's a weird feeling, being on vacation. January was such a busy month, it's nice to have a week with not much to do. My big plans? To play more tennis this week before the rain sets in. Other than that, it's a very low-ambition vacation. Oh, I would also like to play some ping pong if I have time.
In case you were wondering, Papa is staying at Christa's this week. Christa sent me this photo: looks like Pops is making herself at home. So we are all enjoying our home-away-from-home. I am really appreciating timeshare life.