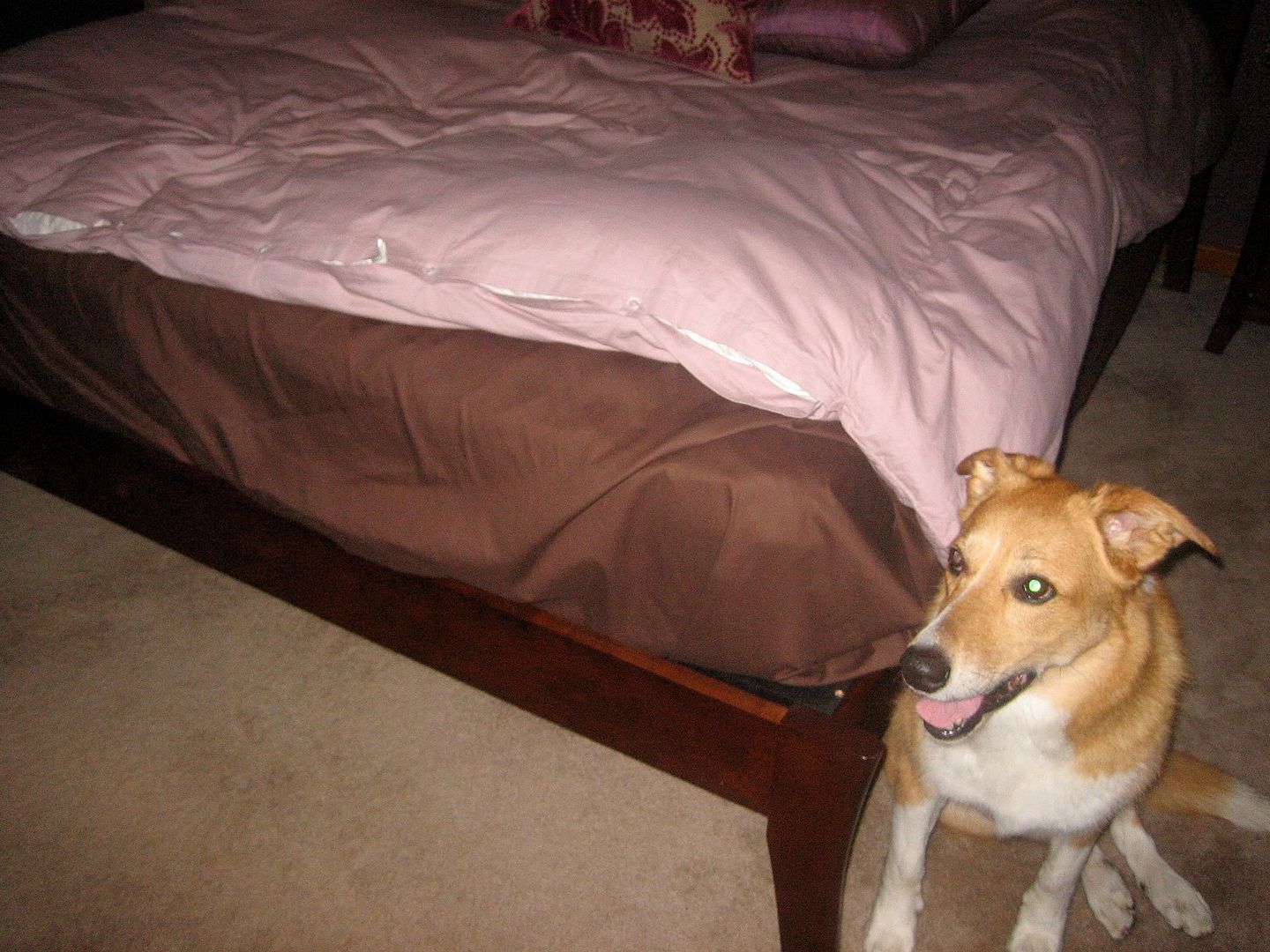 This is how I found the bed when I came home yesterday.
I know: Given Papa's imagination, wrinkling the comforter hardly qualifies as an offense. Which brings me to my next point.
It is with both triumph and sadness that I've decided to stop writing "Oh no, Papa!"
Papa has lived with me for less than a year but has committed enough craziness for over 40 posts. Some lowlights:
Worst mess:
The paprika sprinkling
.
Biggest scare:
The cherry incident
.
Cleverest ambush:
Dumping all of the kitchen trash on the floor
.
Rudest act:
Bookmark removal
. (Can dogs be passive-aggressive?)
But aside from chewing my bronzer brush and going through my tote bag, she has been better lately.
Getting on the bed
is something she's done before. So I don't want to belabor the point.
This isn't goodbye, though. I have a feeling that she will eventually do something blogworthy. And we'll be back.
Oh yes, Papa, we'll be back.