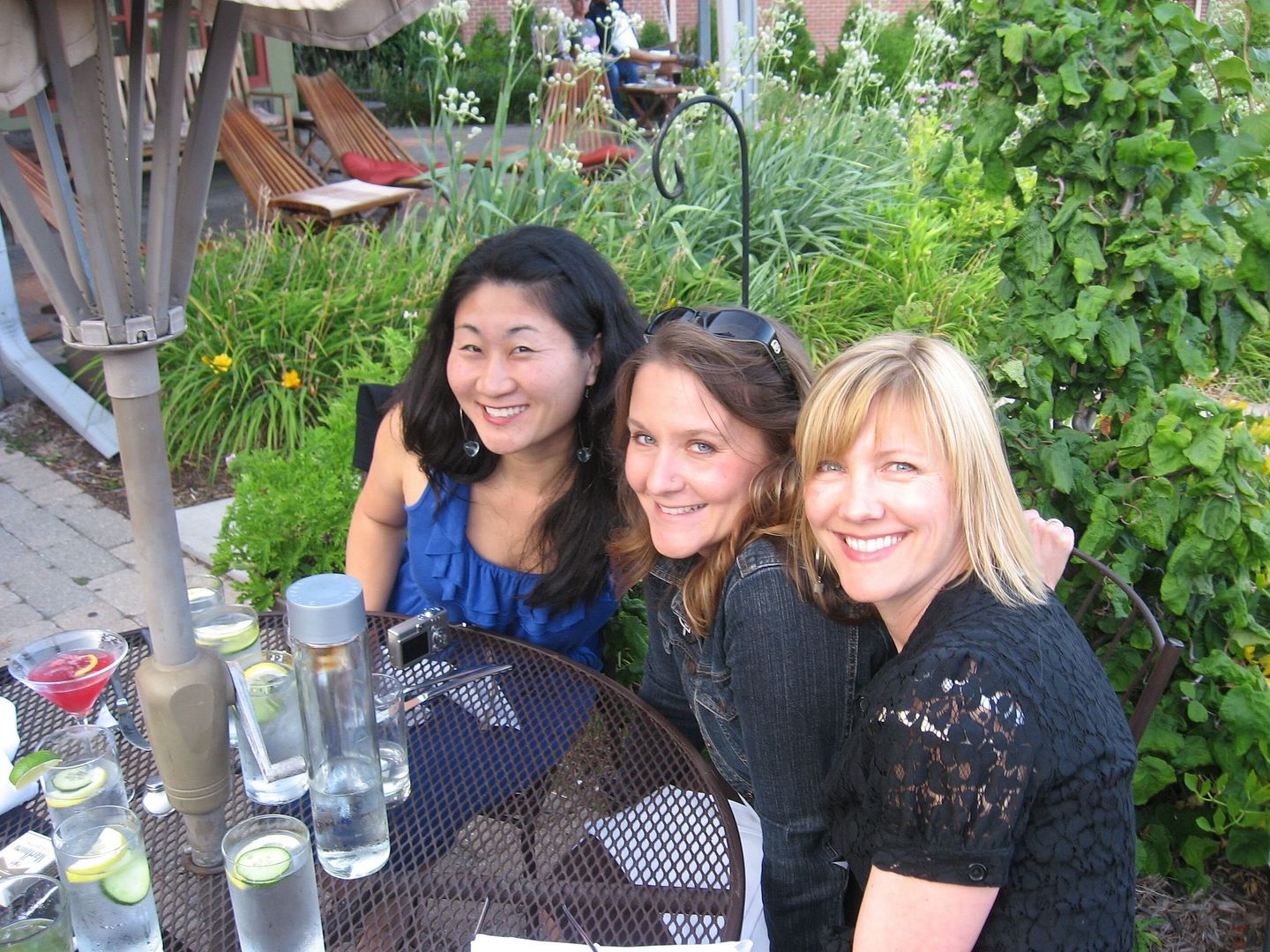 To help Stacy celebrate her last Saturday as a single girl, we went to dinner at
Roots
. (FYI, in the first photo, Stacy is sitting in the middle.)
We sat on the patio and enjoyed a beautiful view of the city. It doesn't feel clichéd to say that, by the way, because eating outside in Milwaukee can be something of a crapshoot (try eating tacos on a windy day while trying to block out noise from Bluemound Road). But yesterday, the weather was perfect.
Somehow several hours passed as we talked about relationships, work, weddings, pets, reality TV, sleep, and all the other stuff that friends talk about. And Stacy mentioned how much she loves Milwaukee. She seems to have that sense that life is exactly as it should be, that she is where she wants to be. Maybe the theme of our get-together was nature: Aside from Roots' local food approach, it just felt like the night was really fun and easy. The way life should be — drinking lemon-cucumber water and sharing crème brulée, when the good times are effortless.
I'm looking forward to seeing her (and Jenn, Katie, and Mary) on Friday. Even though we're all happy for Stacy and Bill, Katie also thinks the Golden Girls had it right — that there could be worse things than growing old with your friends. So cheers to friendship as well!