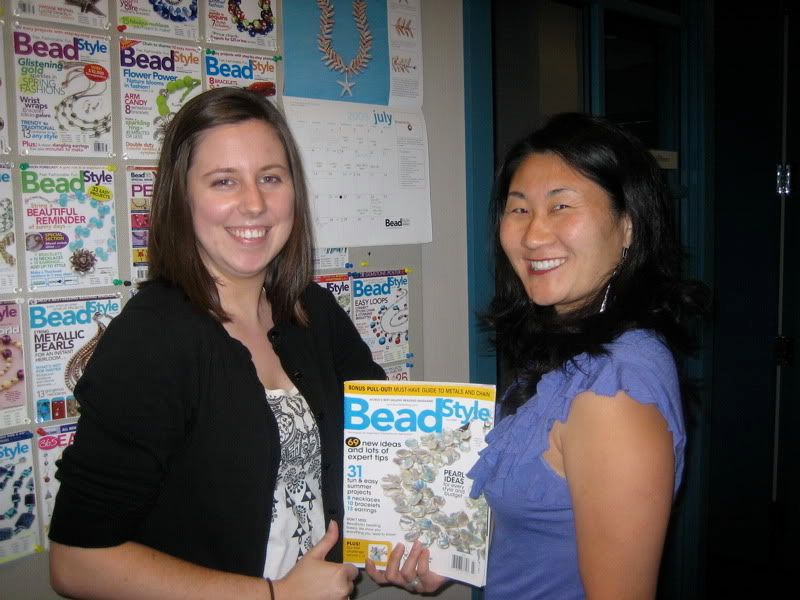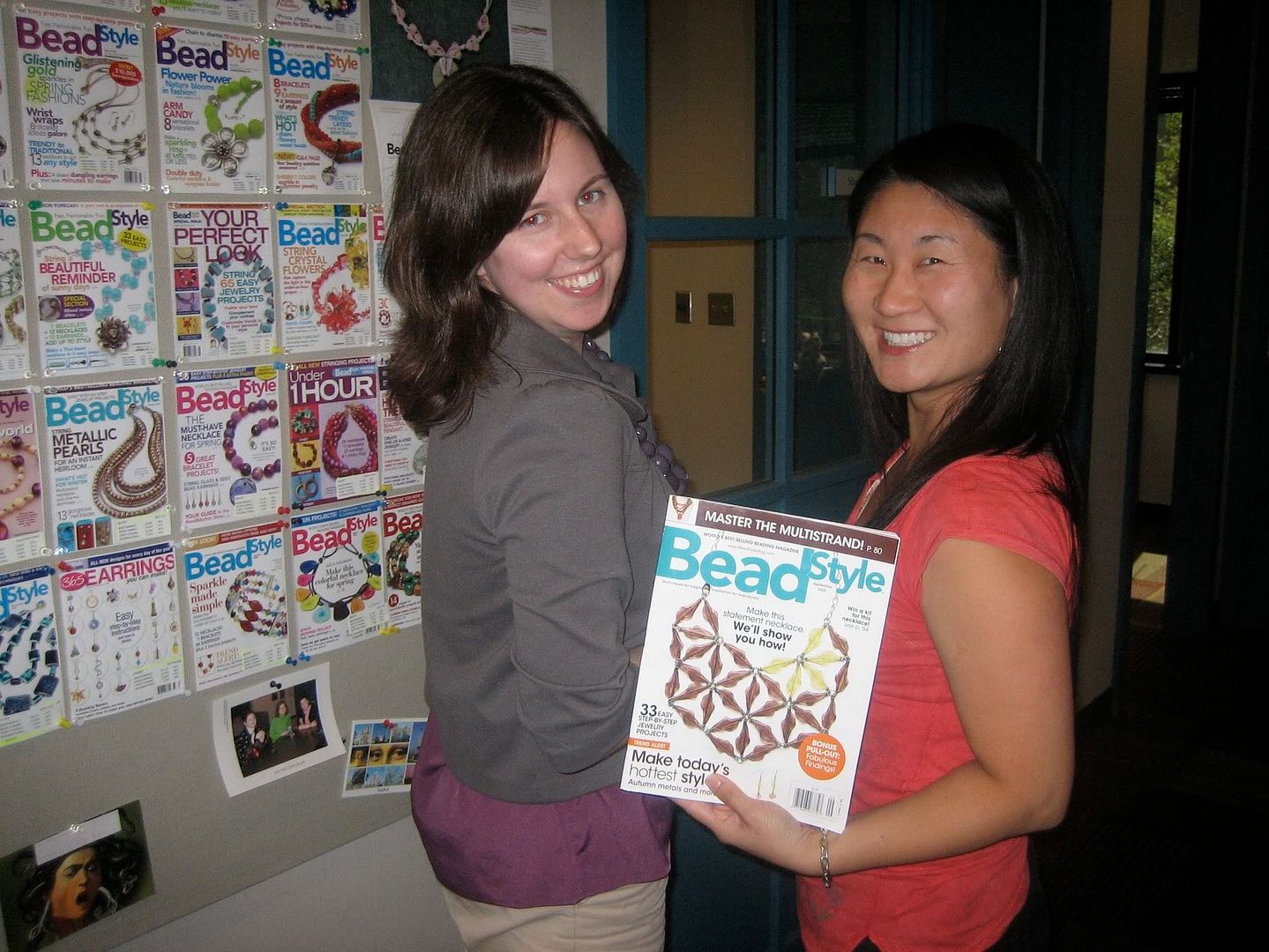 I am bummed that
BeadStyle
's assistant, Erin, is leaving tomorrow.
We'll miss her a lot.
Erin is the only person I've ever worked with who
gave
gifts at her farewell lunch. My favorite part of her thank-you note: "Please keep up with the 2–3pm snacking, even if you are trying to eat more fruit." Does she know me or what?
We have something else in common: growing our hair out for
Locks of Love
. Here we are with the July and September issues of
BeadStyle
— perhaps an overly subtle way of marking the date of our progress.
At the Kalmbach jewelry titles, we're not the first to do this: Katie, the former assistant at
Art Jewelry
, is an
expert
. And Tea, one of the
Bead&Button
editors, not only grew out her hair, she gave herself the haircut. It was spectacular!
If you've never donated your tresses for charity, then know this: growing hair to ridiculous, unflattering lengths is no easy task.
Yukie
just got 13½ inches chopped off, so she and I have commiserated about how not fun the process is. And Christa has promised that she'll be the person who tells me when I have gotten too attached to (read: too old for) long hair.
But the hair growth process is yet another thing Erin's being a good sport about. She doesn't even get split ends.
I suppose life is always changing. Even if it's only by a millimeter a day.
Erin has offered to be photographed for monthly updates. So that will be my new tradition — until a major haircut signals that it's time for a change, again.