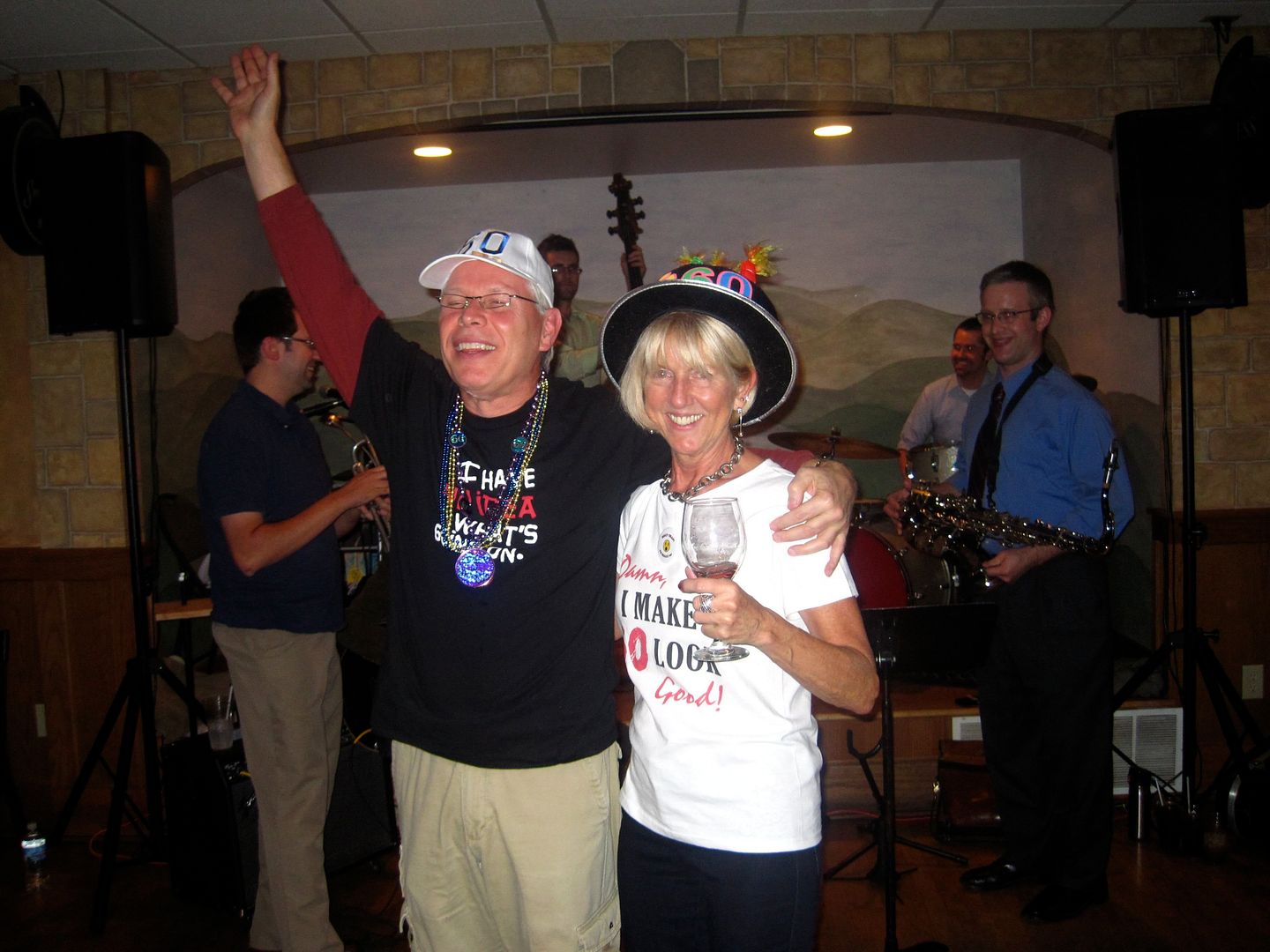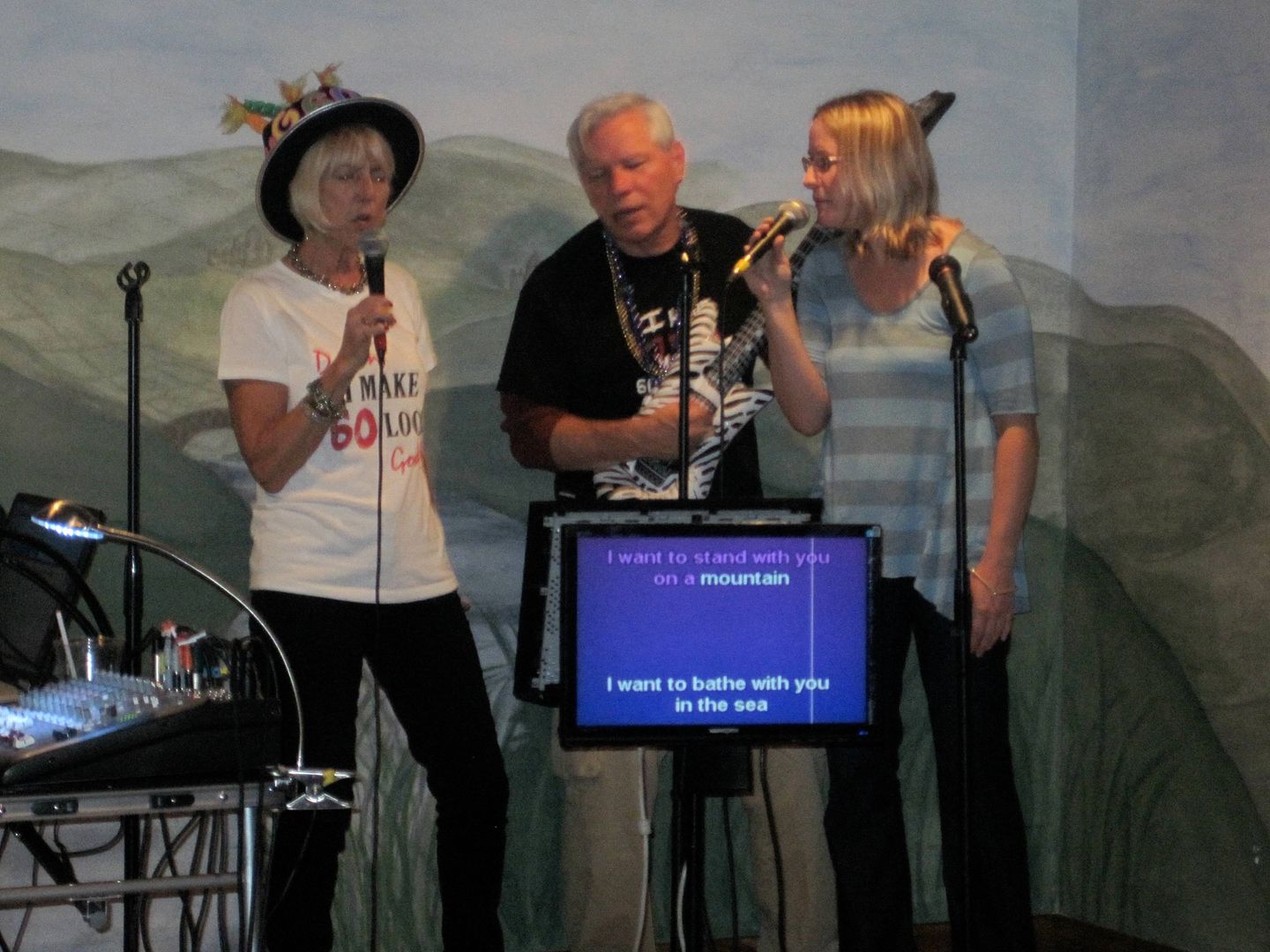 We celebrated Ron and Jean's 60th birthdays at O'Donoghue's on Saturday.
O'Donoghue's is becoming one of my favorite places to hang out, even when I'm not eating
fish fry
. (Though, I was there for fish fry last Friday.)
During the party, I ran into Kelsey, Erin, Caitlin (Erin's sister), and Colleen during one of their regular Odie's outings. We talked 80s movies; their memories of
Can't Buy Me Love
are surprisingly vivid. (Kelsey's take: "And then, surprise! He gets arrogant.")
Now back to the 60s: Ron showed off his "I have no idea what's going on" t-shirt and Jean's message was "Damn, I make 60 look good."
The karaoke festivities started with Ron's version of "Bye Bye Love." Then a group of tennis ladies (sans moi) sang "Dancing Queen," "Bad Romance," and another Lady Gaga tune that I can't remember.
Beer flowed freely.
And there was jazz, caricatures, and magic, too — including the retrieval of a $20 bill from a lemon. And
Shappy
made an appearance, relinquishing the gnome after only one week. But such is the nature of the gnome — sometimes he takes long weekends, sometimes he gets comfortable in one place. (He stayed with Carol for a couple of years.)
After a night of buffalo tenders and cheese sticks washed down with Harp, it was time for cake in the shape of a tennis court. Chocolate with raspberry filling. Fried food and dessert — a winning combination from our friends.
Cheers to Ron and Jean — 120 is treating you well!