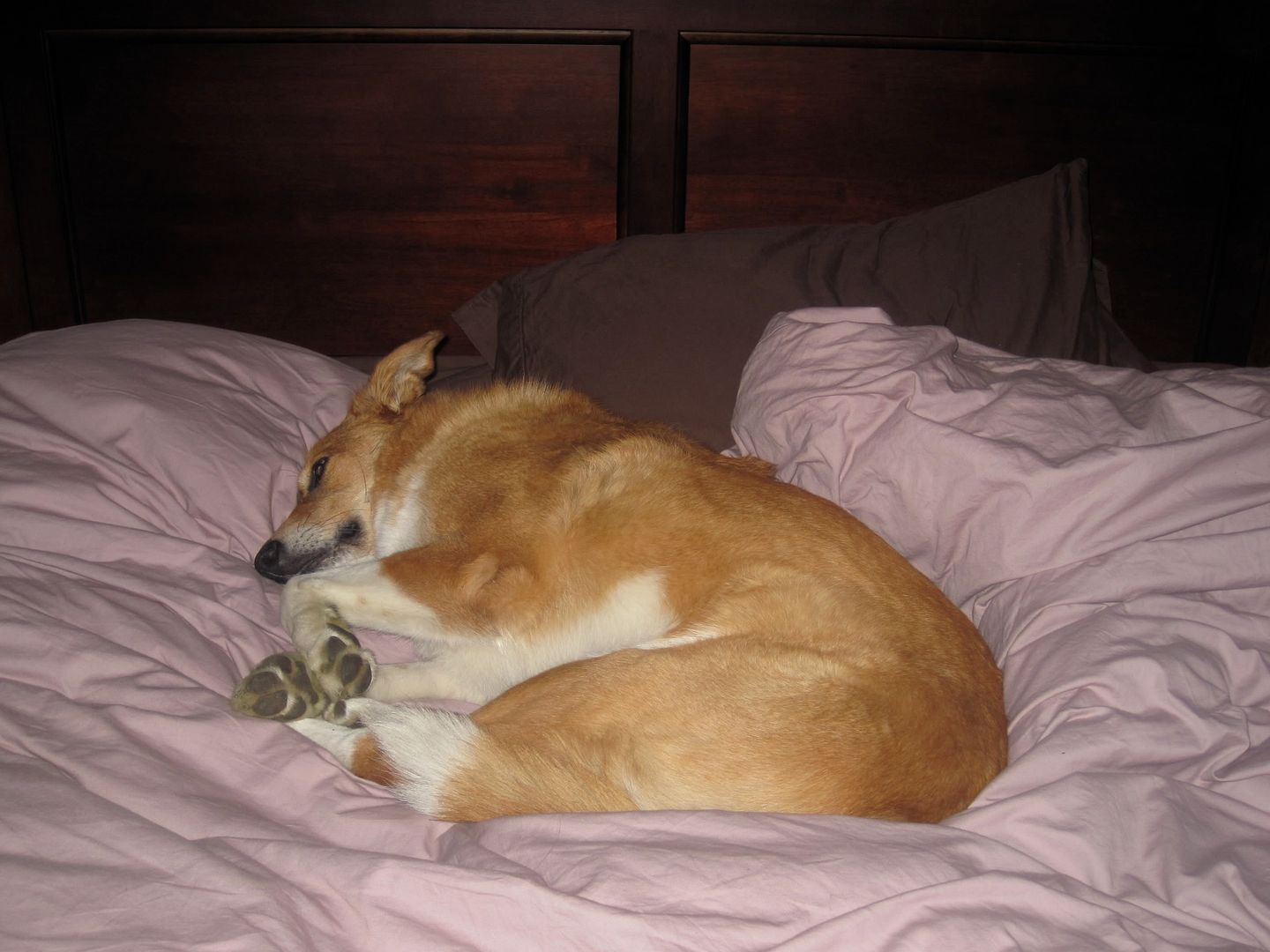 My preschool art teacher just blogged about
naps
.
Her post reminded me of
the first time I dogsat Papa
(or Maiah, as she was back then): July 26, 2008.
That day, I took long walks and played Frisbee with her. But when I tried to take a mid-afternoon nap, she sat by my bed. Panting. As if she was waiting for me to let her know what was next.
It was not restful. But I know how hard it is to fall asleep in a strange place, so I tried to relax. She did, too. (Kristin had warned me that Maiah was neurotic.)
Now, Maiah Papaya is an excellent sleeper. She sleeps on the couch and on the bed, curled up or in her side-of-beef pose. When I have friends over and we sit on the couch, she rests her feet on me and her head against the other person.
Hijinks
and
forty winks, she has mastered them both. And really, sleeping and causing chaos are both about living in the moment, not worrying about what's next.
Papa, you've come a long way.