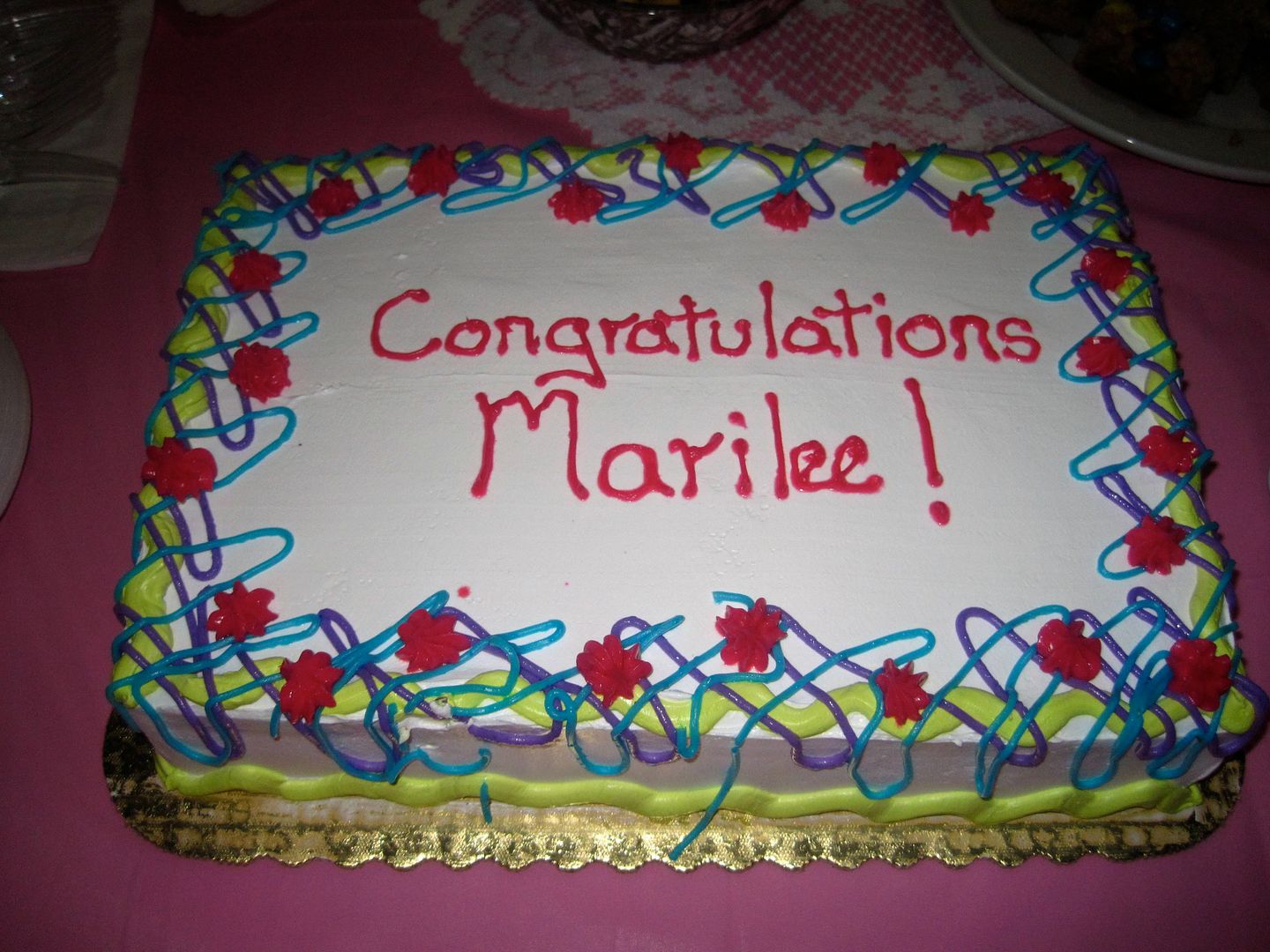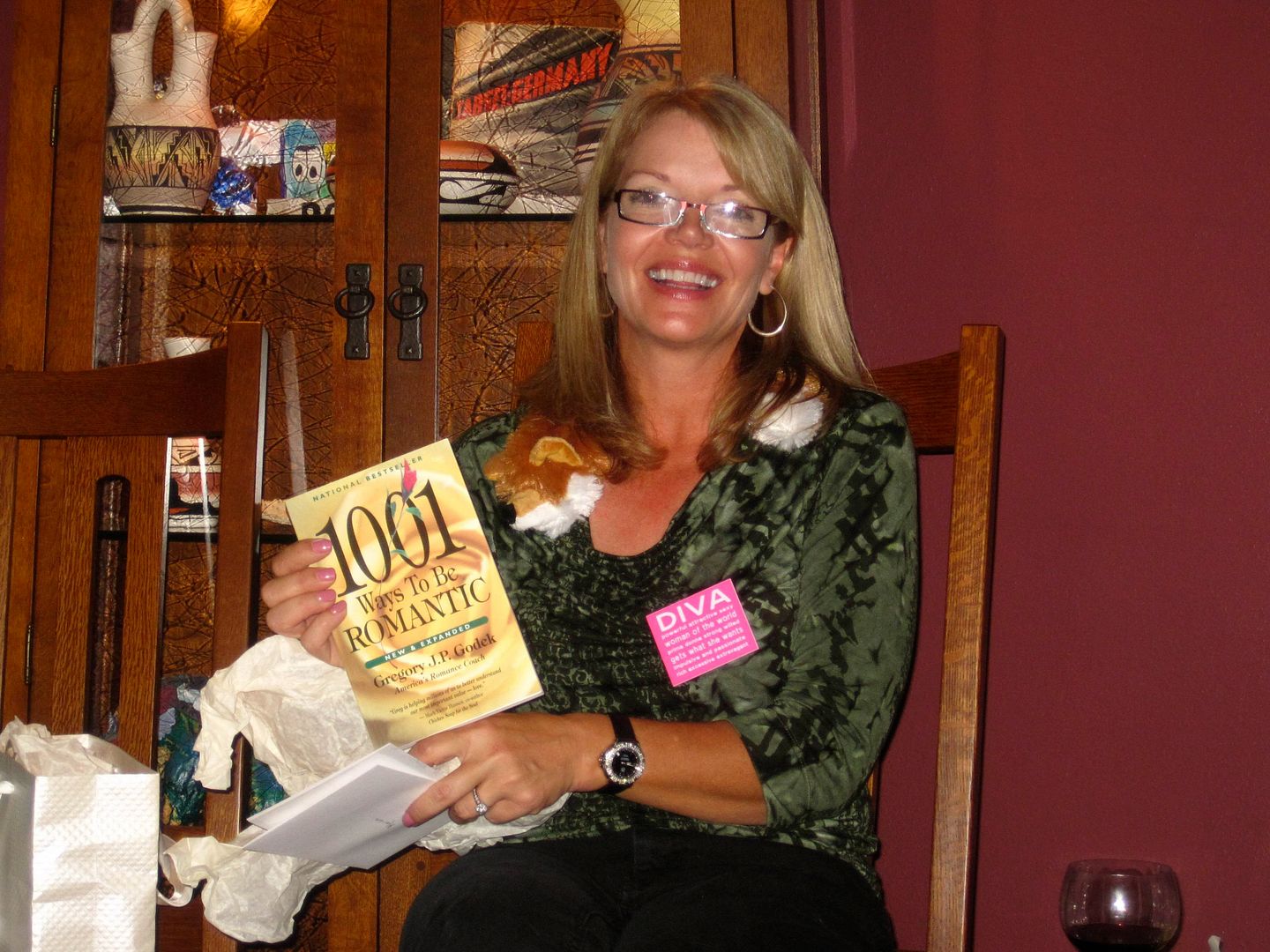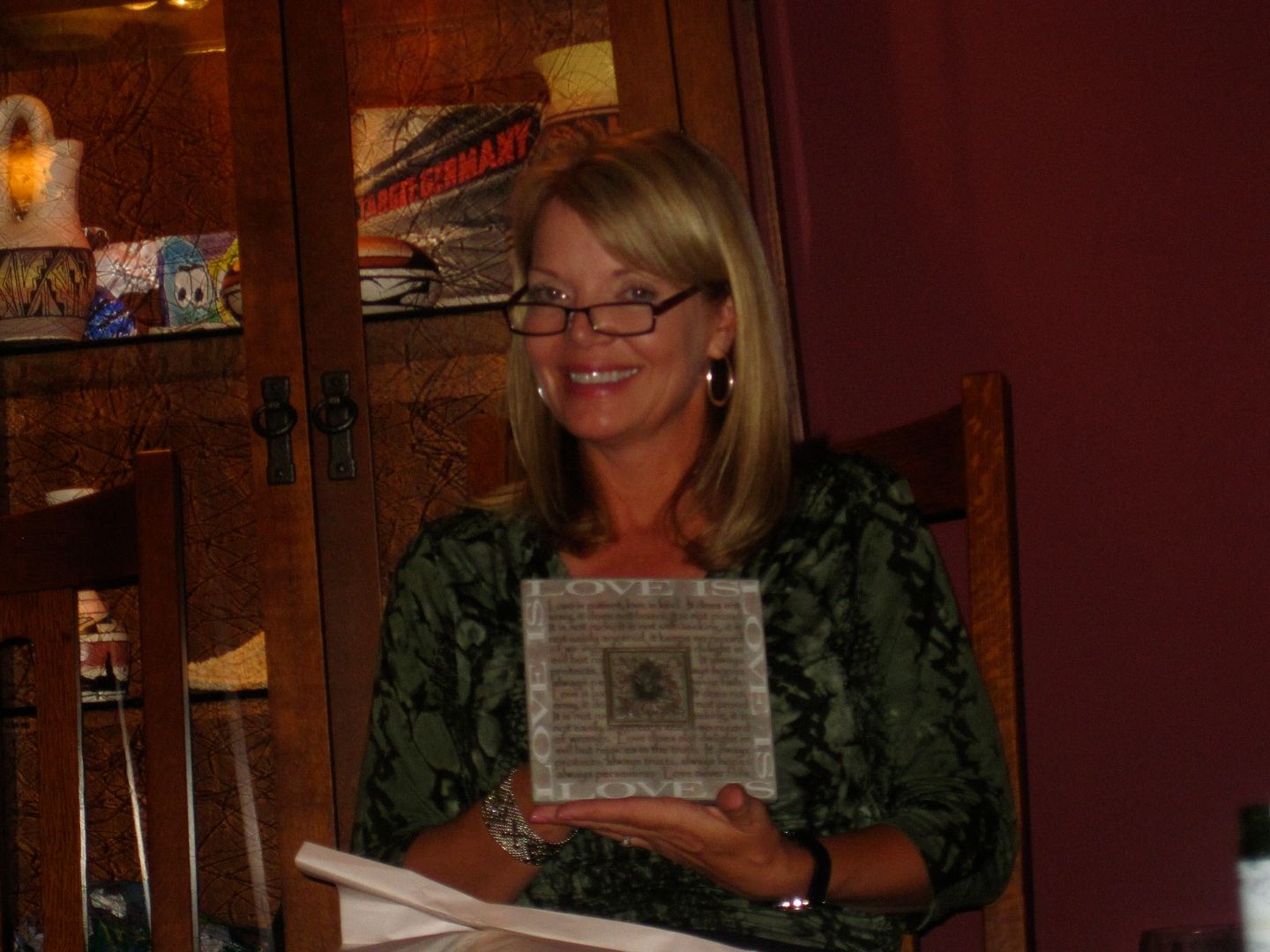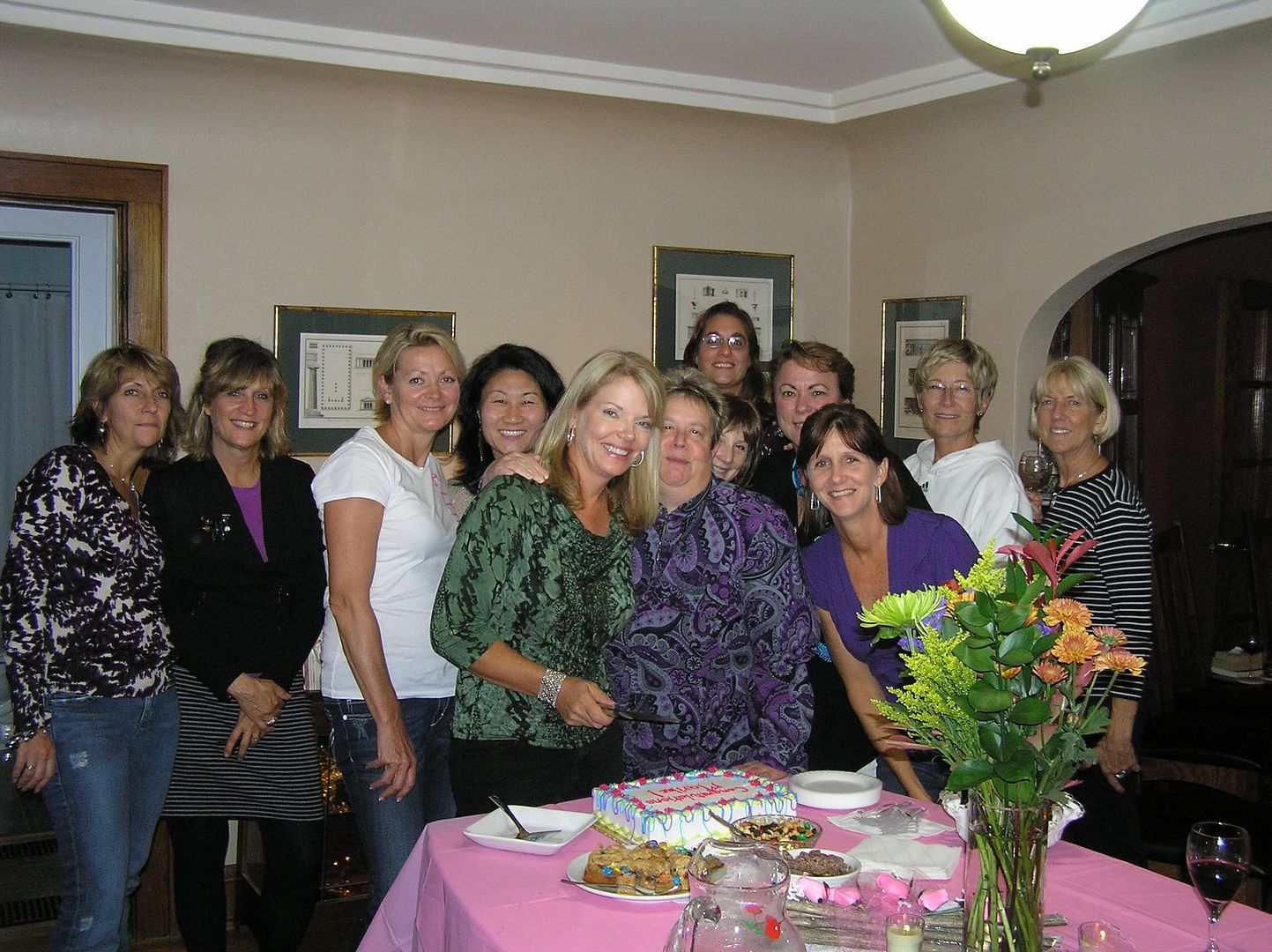 Under the guise of "book club," we surprised Marilee with a bridal shower. (And there was also a short discussion of books.)
Dianne asked us to bring something fun as part of a "recipe for a happy marriage." Our group — women who are single, newlyweds, in long-term relationships, or married for 20-plus years — had fun with this.
When it came time to open gifts, Sandy's was first: a fire extinguisher ("for when things get hot").
Um, could anything else compare?
Fortunately Marilee loved the cozy socks, fuzzy slippers, books and rules of romance, honey, spices, and other stuff we brought. Carol gave her seven bananas with the wish for "a bunch" of love and good times for every day of the week. Nice!
Colleen also picked out a special gift from all of us. Reading the card, Marilee paused and said, "I'm a little scared."
But it was a totally perfect gift. Totally.
Of course we also ate — plenty of food and cake. And whoever made the bar cookies with M&Ms, I loved those. I took one out of my purse later that night.
Congrats to Marilee and Brad, and thanks to Dianne for being a great organizer and hostess!