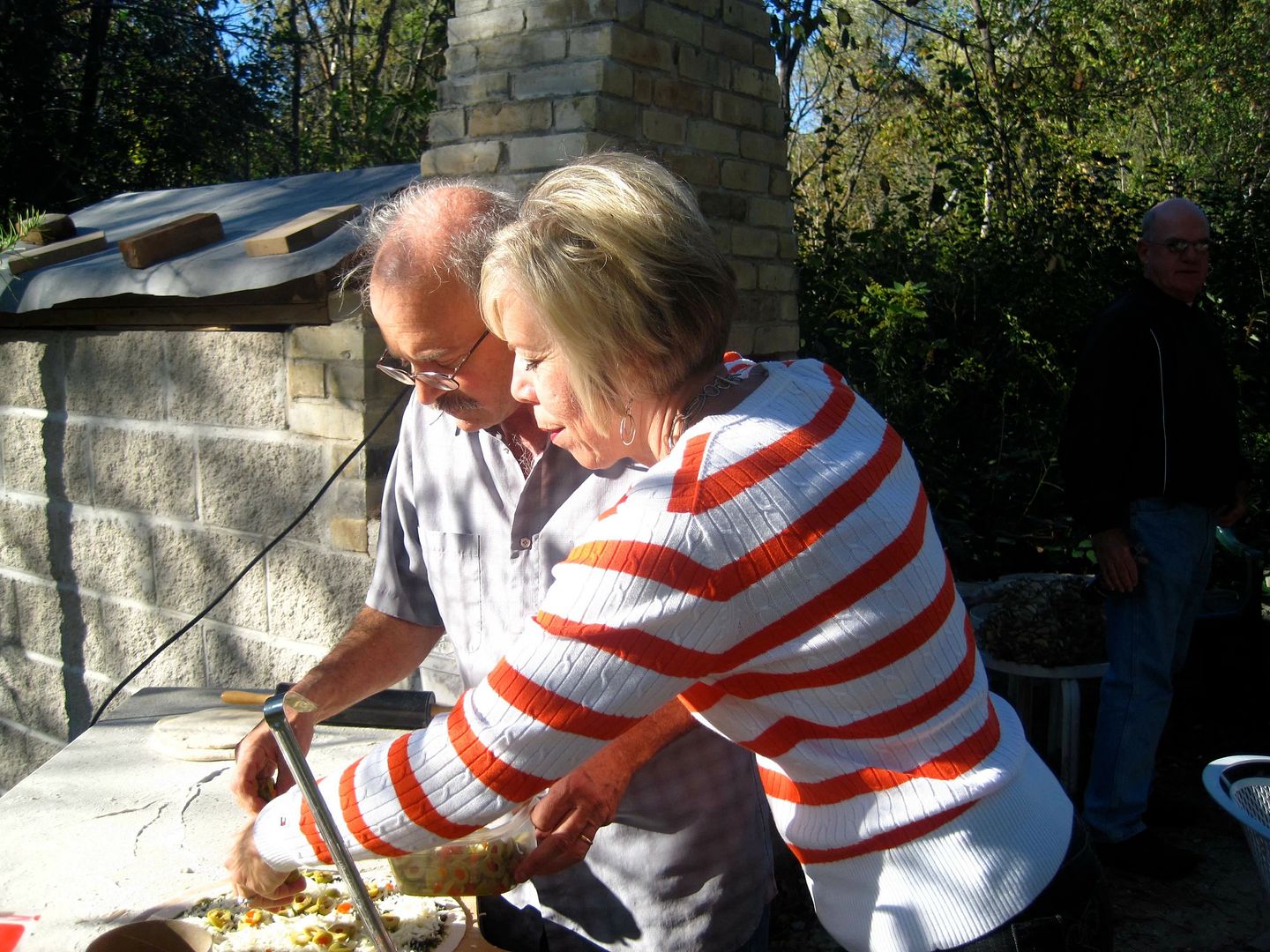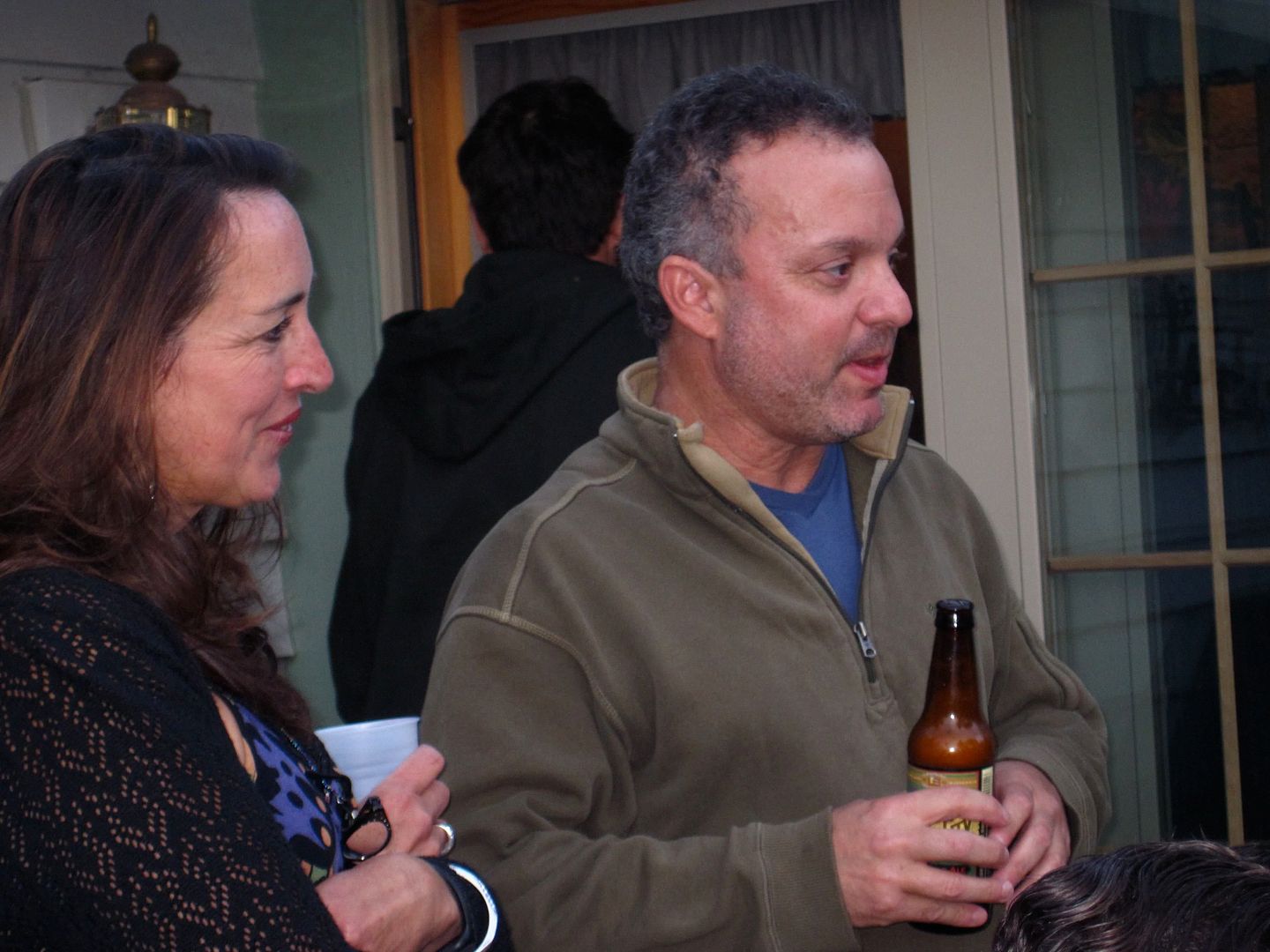 Today we celebrated Shappy's 50th birthday. His brother and sister-in-law, Steve and M.J., hosted a wonderful surprise party at their house.
They're both terrific hosts: Steve rolled out pizza dough and told us about the workings of their brick oven, and M.J. gave me a tour and picked mushrooms. (Last week, they harvested 30 pounds!)
I spent a lot of time by the oven — the better to sample each pizza as it came out.
Each one had a supercrisp crust, and I loved all of the different toppings: wild mushrooms, fresh mozzarella, pesto with feta. I wandered away and unfortunately missed the pepperoni with heirloom tomatoes.
Check out this
Journal Sentinel
article
if you want to read more about their talent and hospitality (Steve also makes his own
cheese
!).
Shappy's brother Dave and tennis friend Sande sang and played guitar, and we all sang Happy Birthday for our friend who looks like Billy Joel. There was also some brotherly hazing among Shappy, Steve, and Dave.
We're still trying to figure out if Shappy was surprised.