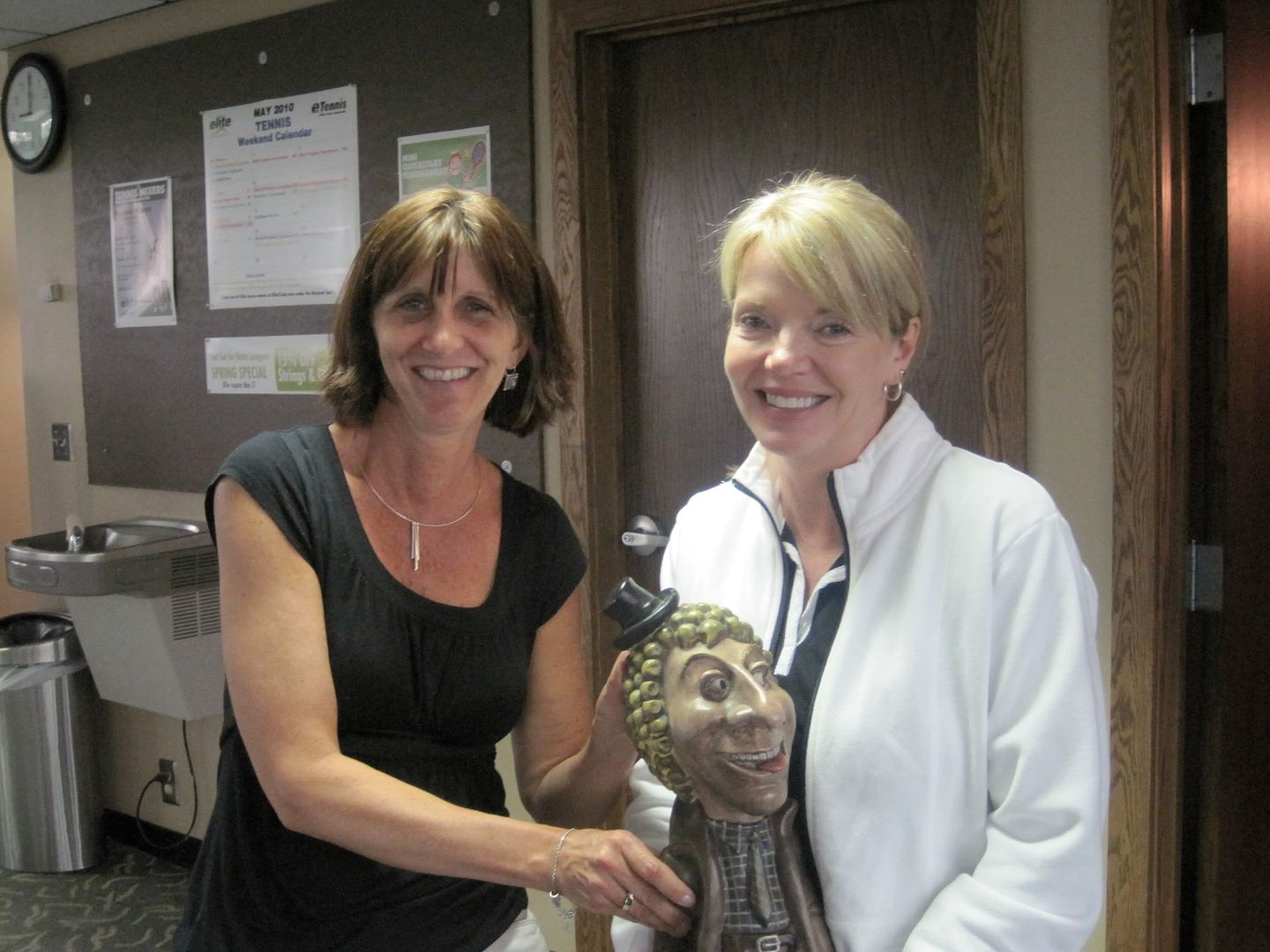 We celebrated Marilee's 50th birthday at Highlander with cheese plates, cupcakes, and Miller Lite (her favorite).
Here she is with Colleen. They are doubles partners and co-captains of our summer team. Marilee is the nice one. (Colleen will even tell you this herself.)
Colleen also happens to be the social director and true heart of our group. She organizes surprise parties and contingency plans. She even made phone calls to Patrice, Joe, and Brad to make sure that Marilee would be at the club.
It was a fun gathering — and nice to see
the gnome
again.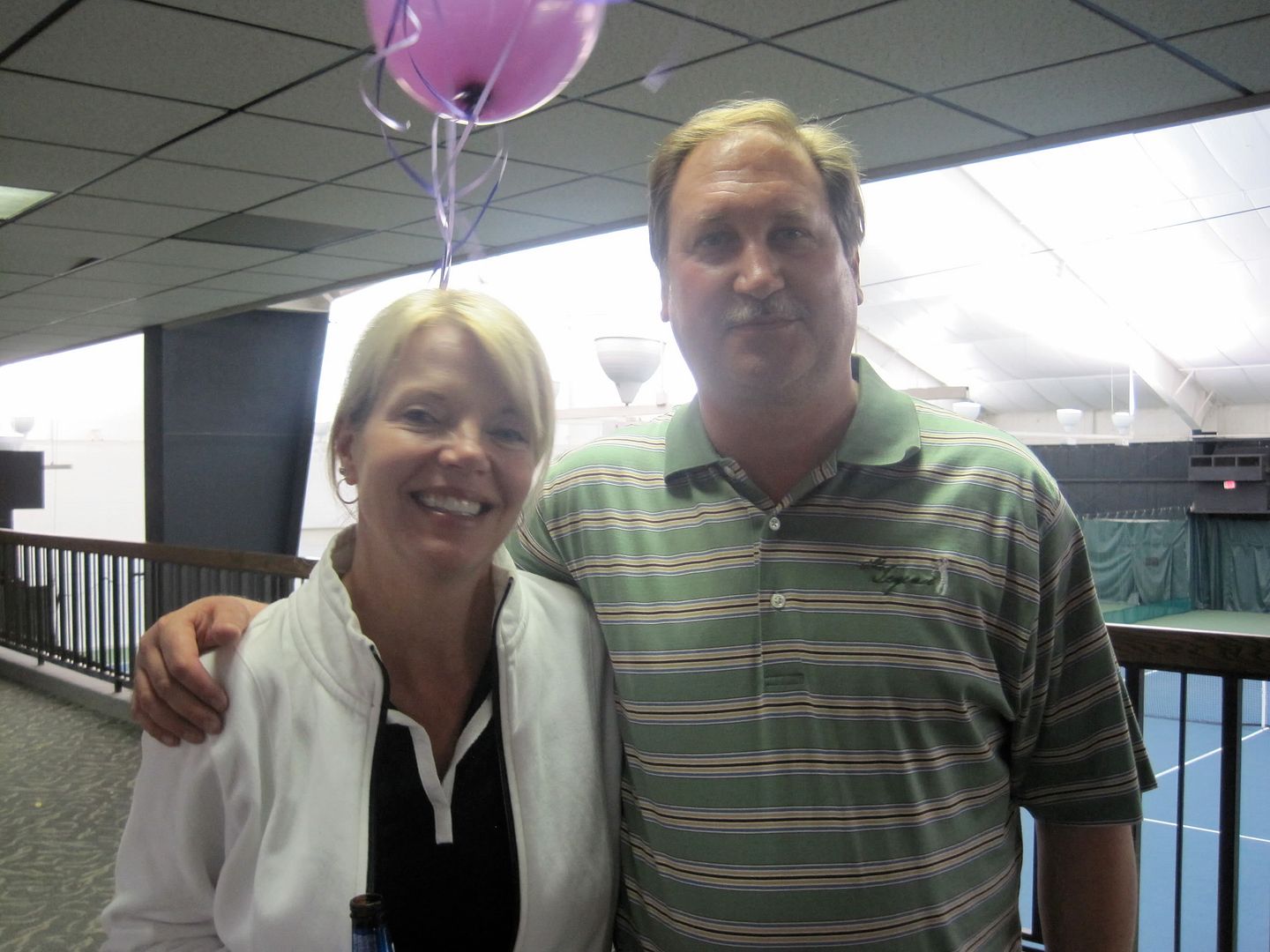 In even bigger news, Marilee got engaged!
It's a great story, so be sure to ask her to share it with you.
Congrats, Marilee, on both of your milestones!