No, Papa didn't have puppies.
I just wanted to mention a particularly adorable shiba inu named
Sushi
. She's the featured cutie on
The Daily Puppy
.
Her bio: "She enjoys chasing bugs, laying in the grass, and taking long naps." What a life, Sushi!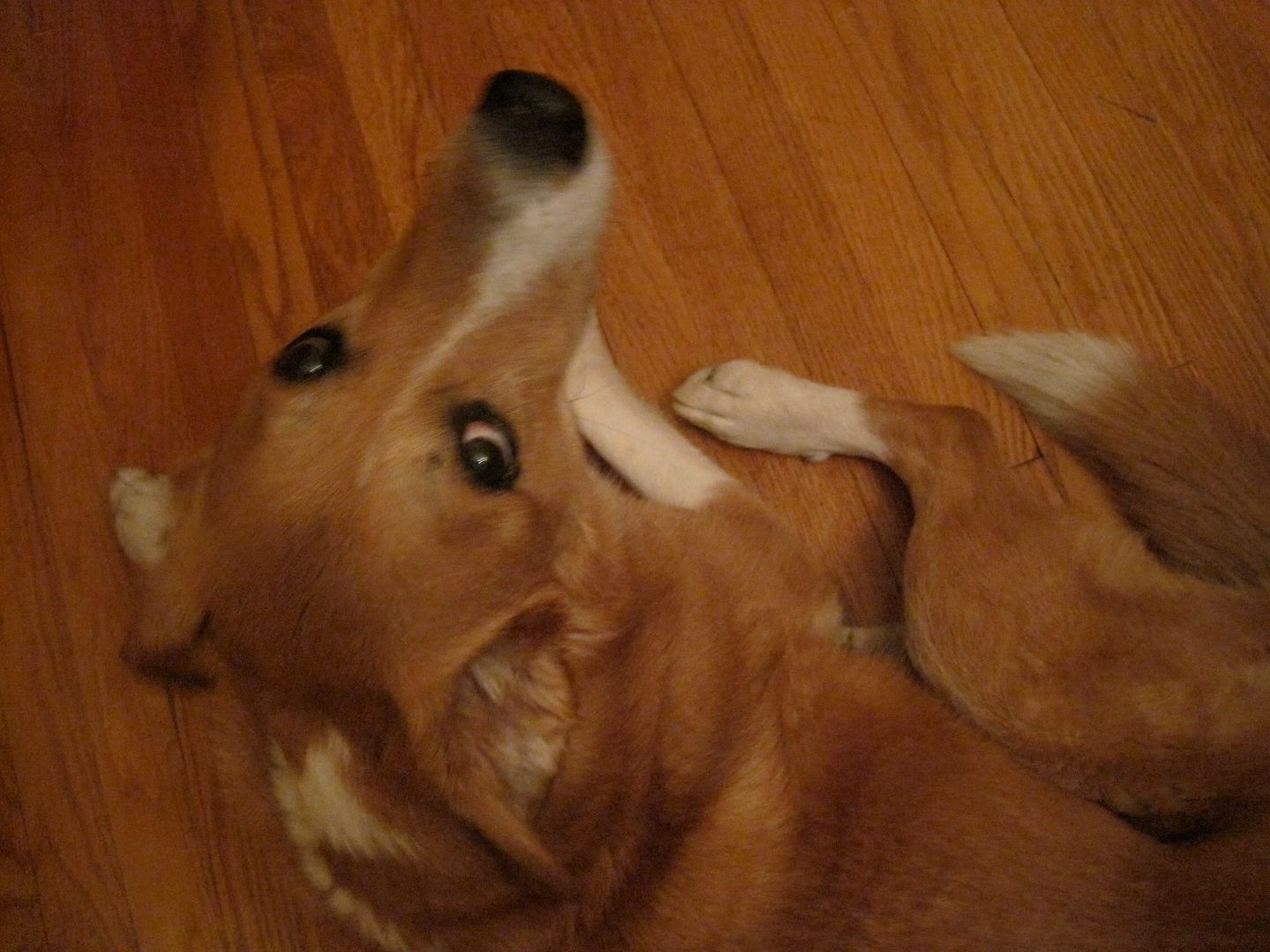 Don't tell Pops, but there was a time I considered adopting a shiba inu. Shibas are small (but not tiny) and remind me of the wolfish dog that lived across the street from my grandma in Japan. The dog would peek through the hedges and bark. (In retrospect, I'm not sure why I found that charming.)
After doing some research, I found out that many shibas are bolters — as in, they run away when you open the door. Somehow I doubt I could find the humor in "Oh no, Shiba, where are you?"
So I'll just enjoy Pops' shiba inu impression. She's reluctant to do it, though — mostly because I squeal, "Shi-ba-eeee-nu!" while holding her ears straight up.
At least she's not a bolter.