Today is the day!
My project for stick pearl earrings is the May 20th entry in the 2010 Beading Bead-a-Day Calendar.
I received my copy of the calendar
back in September
, but it was an even better feeling this morning to happen upon it on my desk!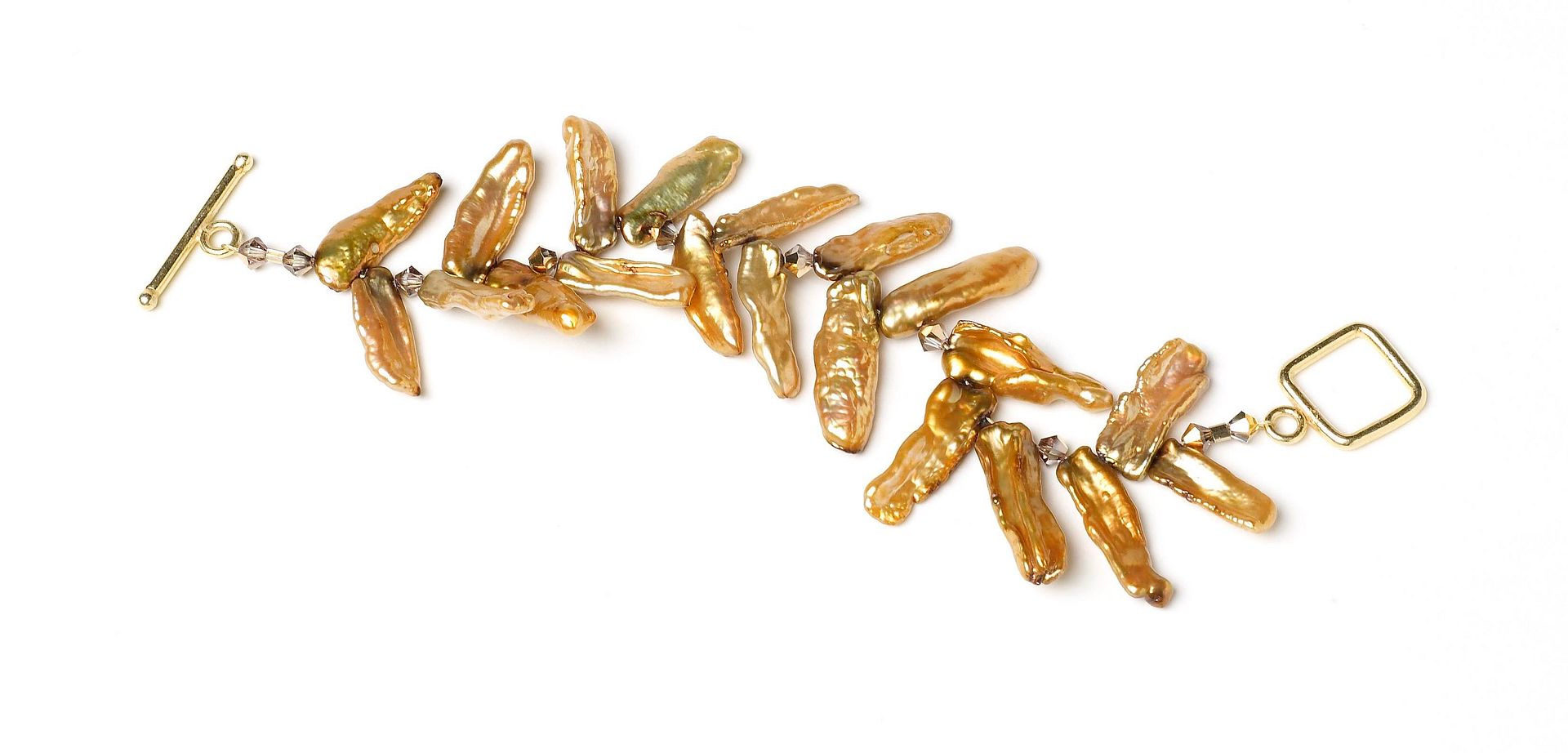 If you want to make your own earrings, you can also find instructions for a gold pair (along with a simple stick-pearl necklace and bracelet) in the
Pearls
special issue.