Katy and I celebrated her 40th birthday at Balistreri's (which also happens to be where she and her husband had their first date). We ate fried eggplant and a modestly sized pizza. I wish I had gotten a photo; I could probably show a whole series of the times she and I have been there.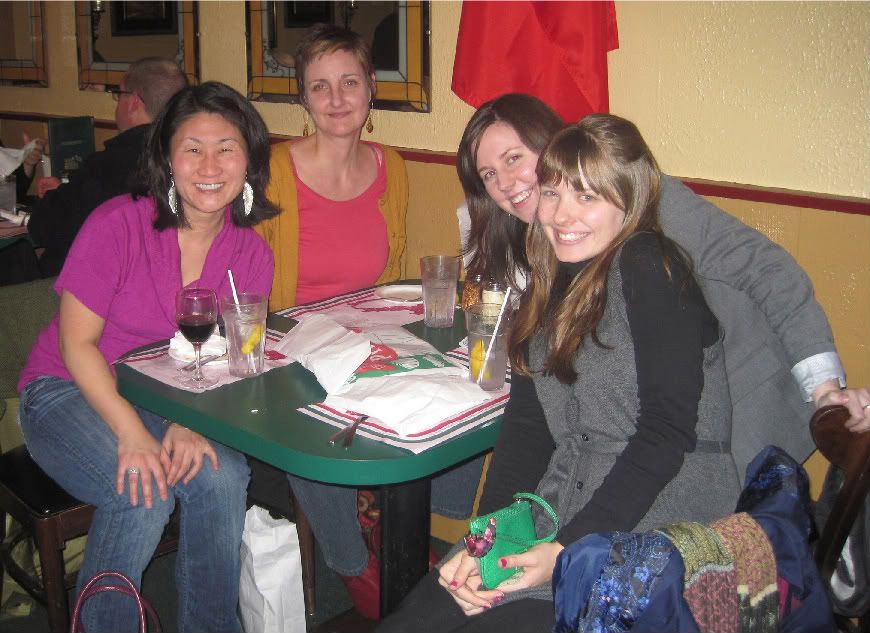 A week later, Balistreri's again. Jane, Erin, Kelsey, and I met up for fried eggplant and a very large pizza with cheese, sausage, onions, and fresh mushrooms.
Jane and Kelsey prefer the gooey insides of the pizza, while Erin and I like the crispy edges. Our pizza preferences made for a symmetrical dismantling of the pie. (Kelsey admitted later that she missed having green peppers.)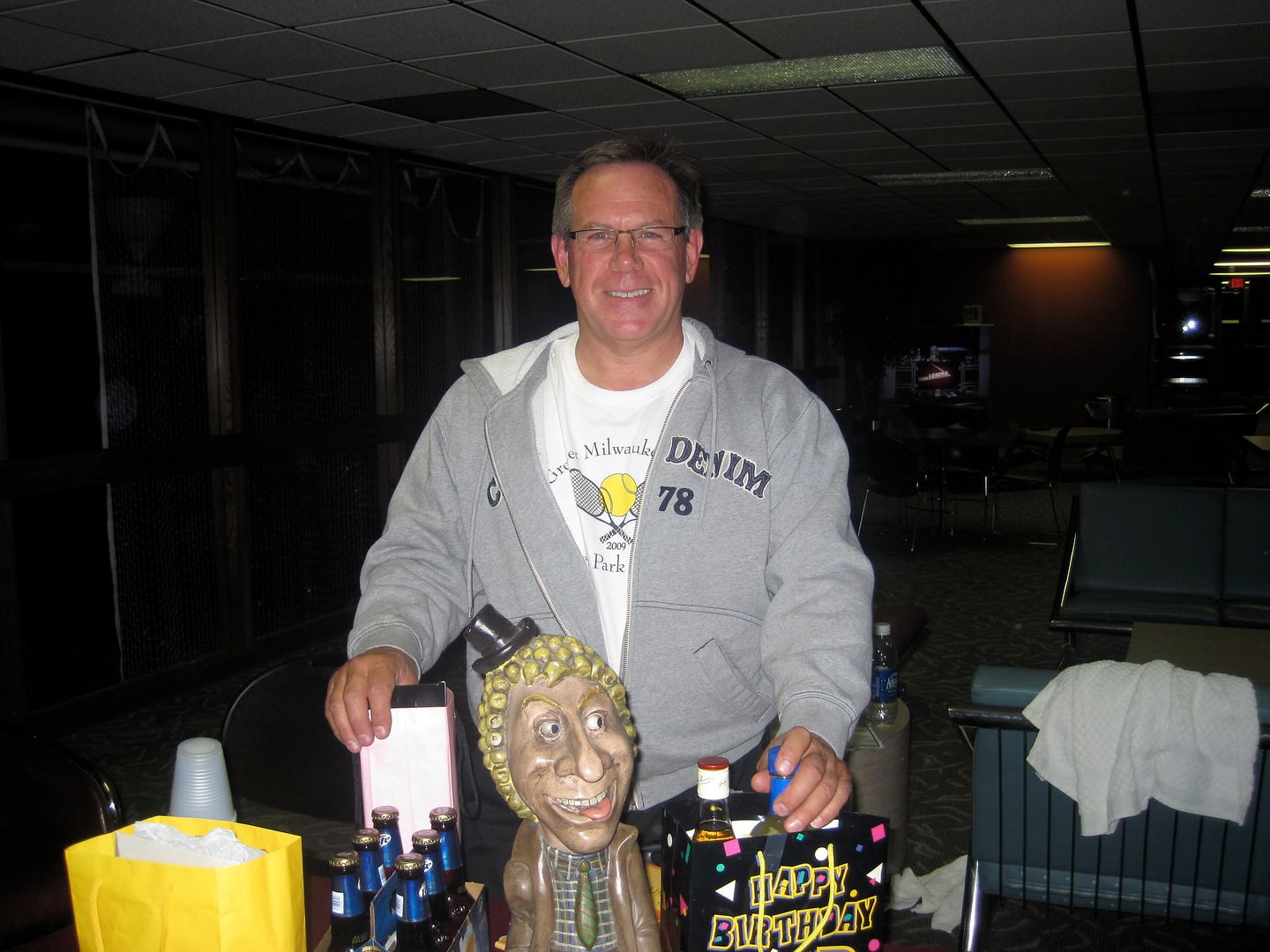 And last Monday, I had pizza to celebrate another big birthday — Eric's 60th. He didn't want Becky to make a big deal about it, so we all surprised him after his court time to celebrate.
"I feel like I'm 20," he said. Then he pointed to his head: "But only up here."
Dave, who just turned 50, presented the gnome statue. He — the gnome — travels to people on their big birthdays. He still has a price tag on; it's part of his folksy charm.
No one seems to remember the origins of the gnome. I asked Pat, Sandy, and Marilee. I even asked Dan, who was the first recipient. No luck.
But I guess the important thing about the gnome is not where he's been, but where he is. Cheers to my friends with big birthdays!