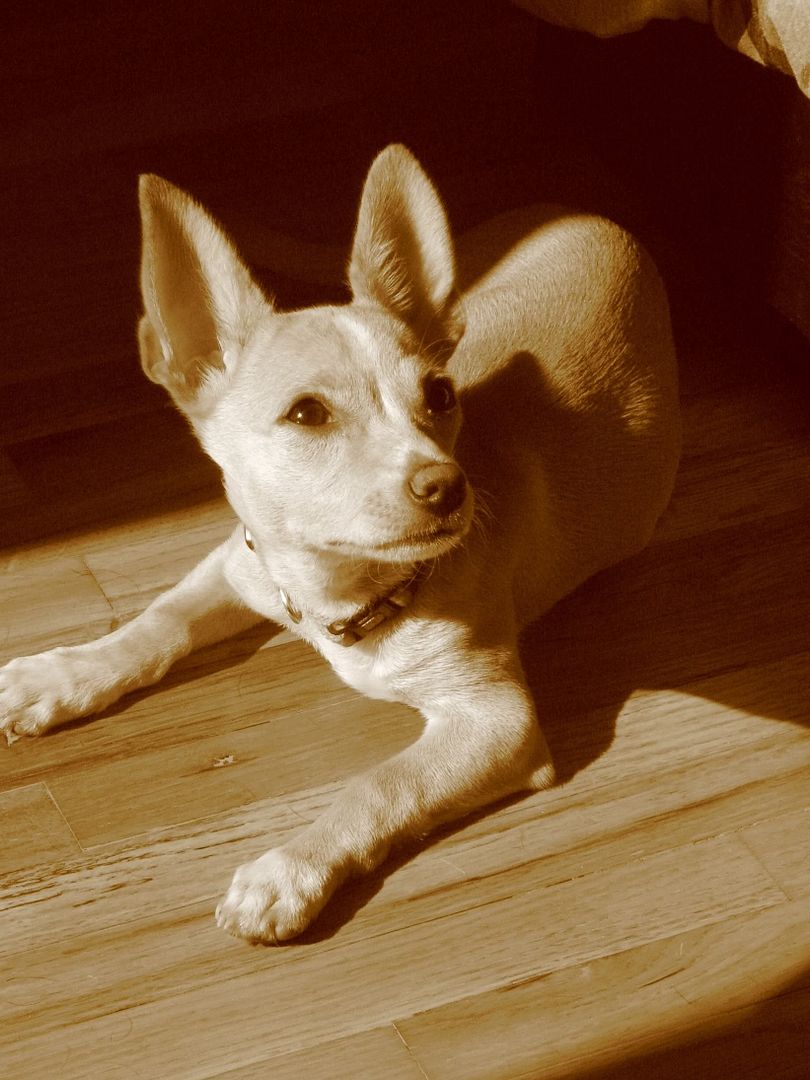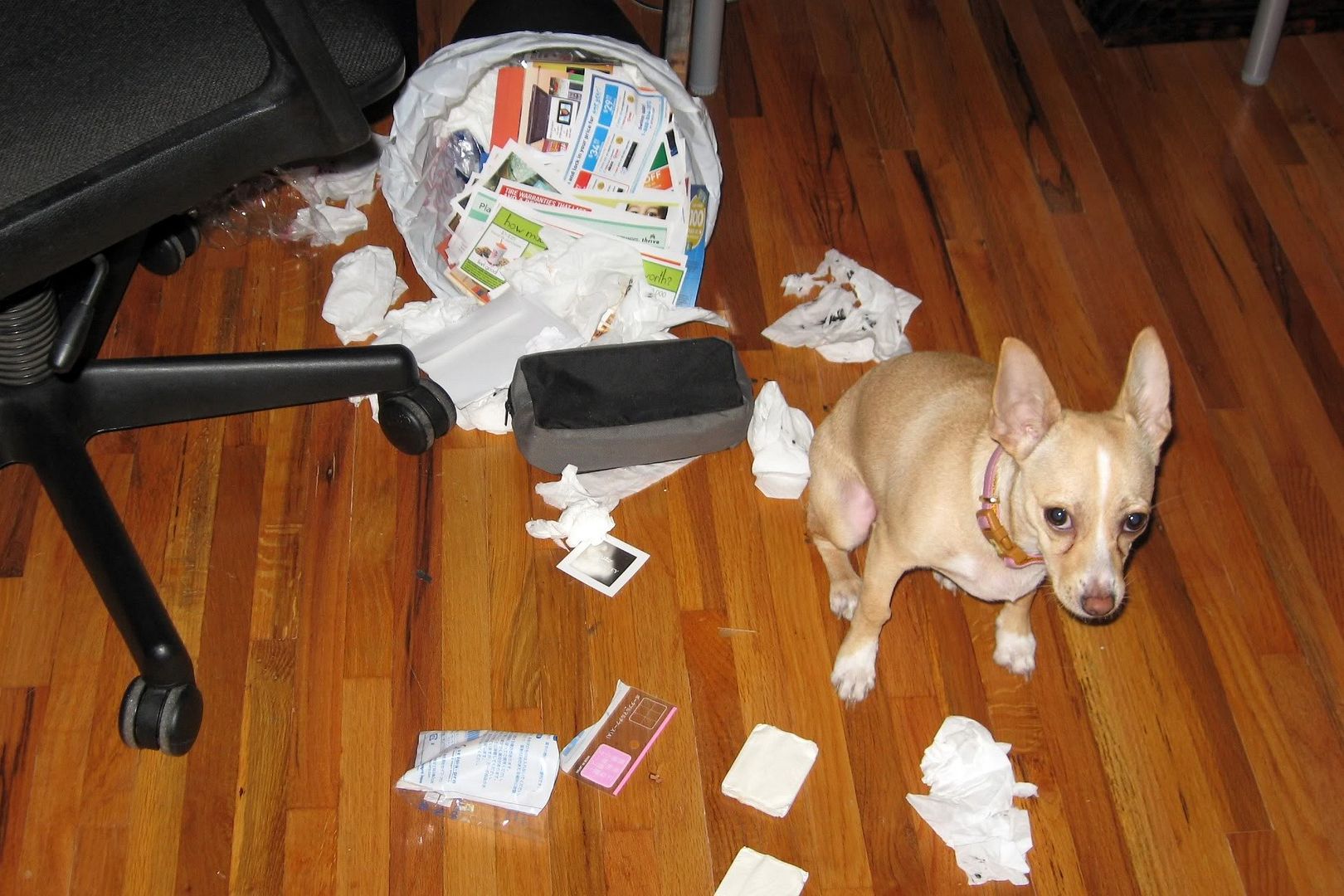 Papa has been really good lately, minus her screeching when I take too long to put biscuits in her treat ball. So no dog blog for a while.*
But my sister's friends Jamie and Mathias have a Chihuahua mix who is also naughty at times. Here are a few photos of Sophie, after some hijinx with garbage.
Quick profile of Sophie: she loves to snuggle like a cat, will be a year old on April 2nd, and growls at men with beards. But not in a menacing way.
About the hijinx: the messes
look familiar
, don't they?
Oh no, naughty doggies!
*By the way, if you have photos of dog adventures that you want to share, I'd be happy to post them. I enjoy seeing how other dogs shred, sprinkle, and scatter things.