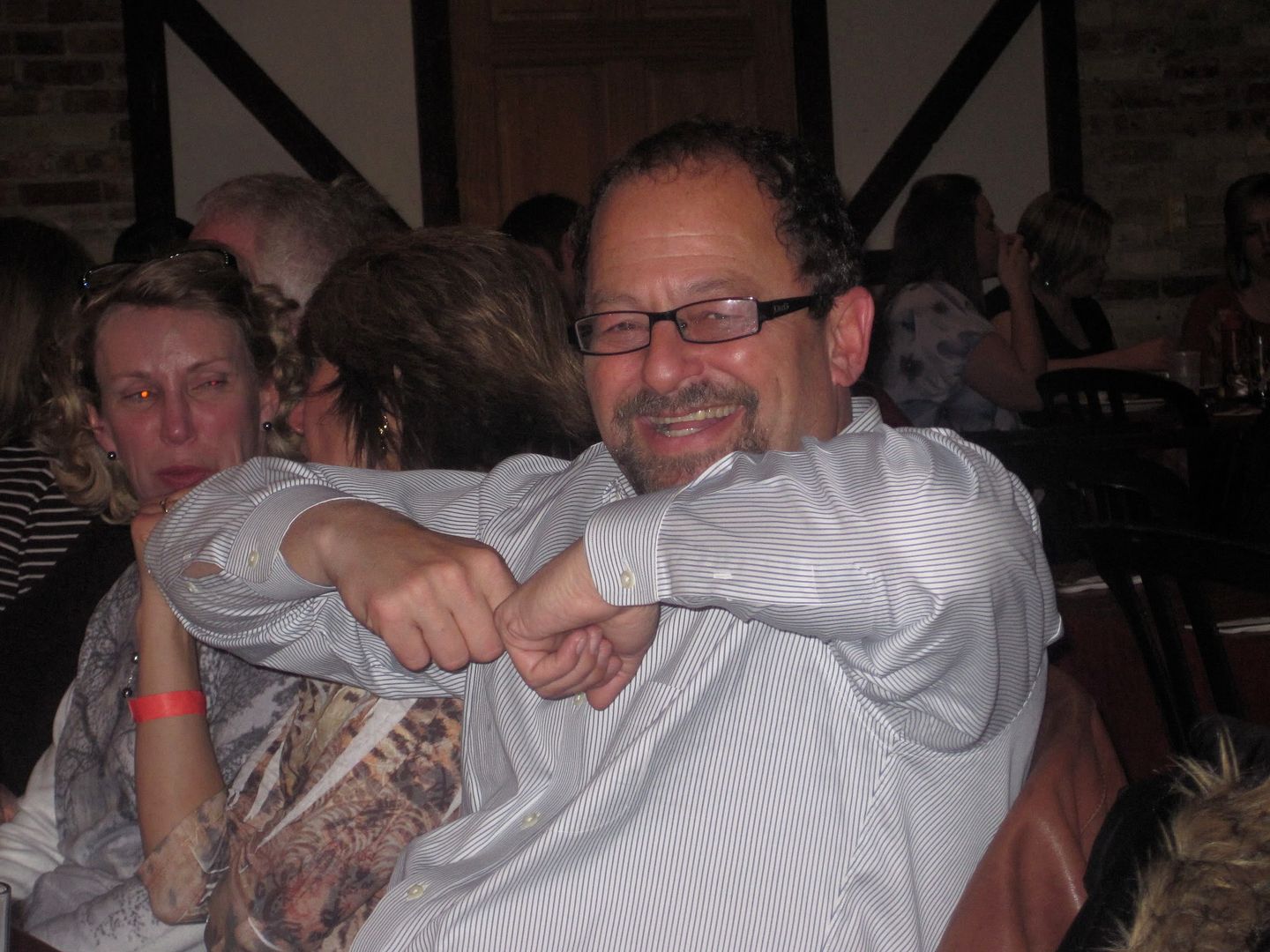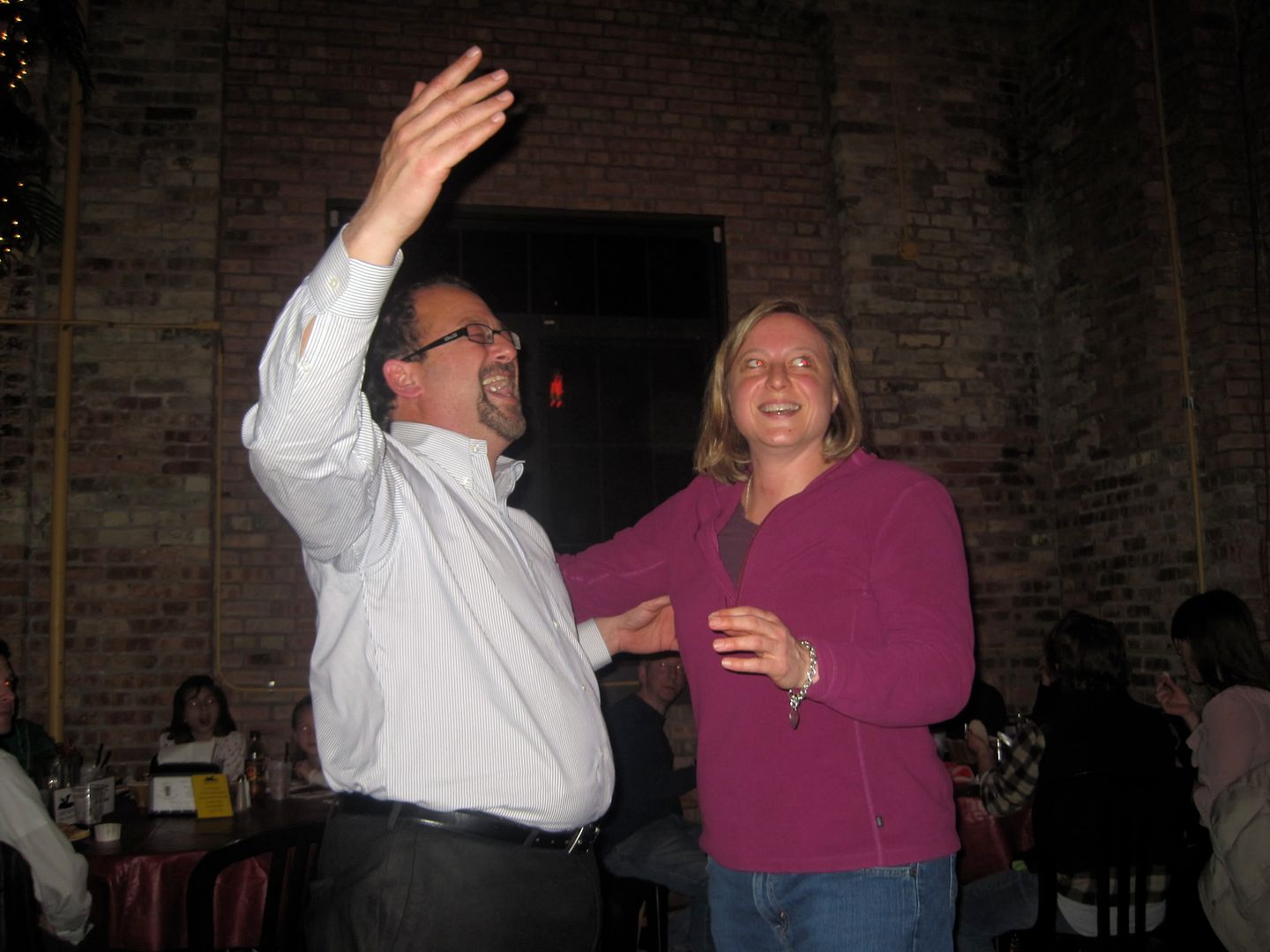 Doug, playing social director while Colleen was on vacation, organized a tour and fish fry at Lakefront Brewery.
I hadn't been there for a fish fry since the mid 90's, so I was excited to go back — for the experience as well as the food: communal tables, warm lighting, and a polka band with a bubble machine.
To celebrate Carol's birthday, the band played Happy Birthday and we all sang along. Three times.
They also honored her with a waltz. Doug (who prepared by doing the chicken dance) was the first to take her for a spin. He added his own contemporary touch to the classic, placing her hand on his butt.
"This isn't
Dancing with the Stars
," the band leader commented. Fortunately Joe, Jess, Dan, and Kevin waltzed with Carol more traditionally.
Incidentally, I don't know what it is that makes the tennis crowd love the fish fry so much. And it's not only this group; Beth, a player from another tennis team, is a
fish fry expert
.
I love the fry.
It's one of my favorite things about winter in Milwaukee. Even though it's spring now, it was really cold on Friday night — for the perfect fry ambiance.