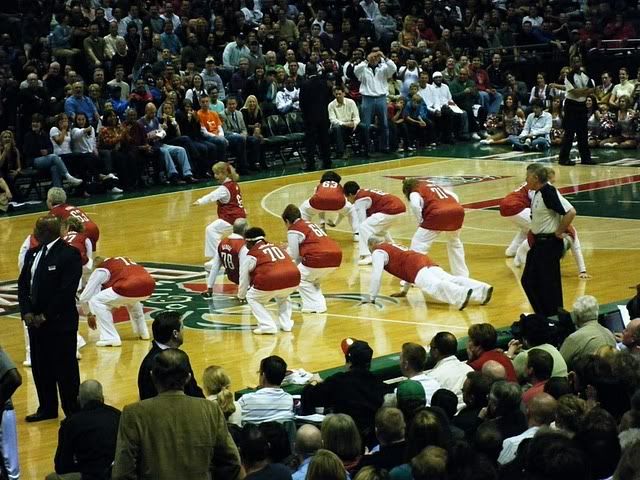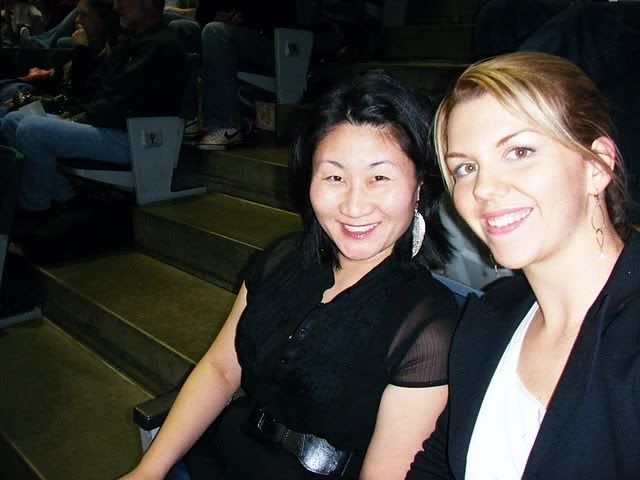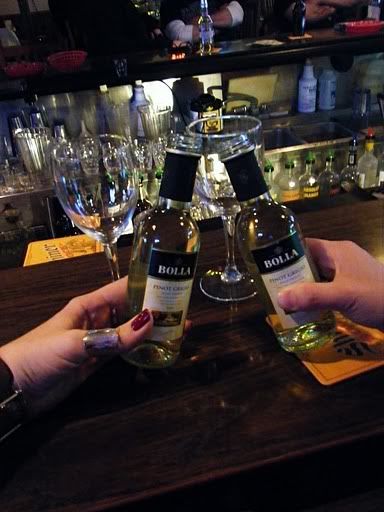 On Saturday, Addie and I went to
The Red Accordion
. I wasn't sure what to expect from a tapas and sliders place that also had TVs. I was also skeptical because I liked the restaurant that had been there previously,
Café Vecchio
. But the owner
wanted a change
.
Changed it was.
The place was very
red
: red walls and ceiling, red curtains at the tables, signs with red lettering. And in addition to TVs showing the Final Four games, each booth had its own flat-screen. Very high-concept-meets-sports-bar.
But just like at the old place, the service and food were excellent. The bartender was enthusiastic about making me a ginger-ale-like concoction. And thumbs up on the puff-pastry number with mushrooms and boursin sauce. What's more, it reminded me of a dish I'd loved at Vecchio. Change is okay.
After dinner, we headed to the Bucks game. This was my first game during the Scott Skiles era, so I was dazzled by the video presentation and live music. And during the pregame dance, a season ticketholder from Stallis got to be in the circle (this was more entertaining than it sounds).
Check out these photos that Addie took. I don't usually have a favorite part of the tipoff, but looking at the photos, I do now: Jason Richardson (#23) looking mildly interested.
Of course I miss the old Bucks. But our new players (compared to two years ago) played like a team. As if that wasn't entertaining enough, a group of 60-and-over women and a couple of men — Seniorgee! — danced to Ludacris. And the Bucks won.
Just so we didn't have to deal with too much change in one night, Addie and I went to Sluggo's after the game. We drank wine from teensy bottles while listening to Hall and Oates.
When I got home I was too tired to put my laundered sheets back on the bed, so I decided to sleep in the upstairs bedroom. Lo and behold! — my favorite jeans were hanging on the back of the door. I hadn't seen them in weeks, and I couldn't figure out if I left them at the gym or in the hotel in New York. But there they were. "I lost my jeans, then I found them" might not seem story-worthy, but have you ever lost something and been grateful to get it back?
It's funny what a change of habit, whether in the menu or the venue, can do.