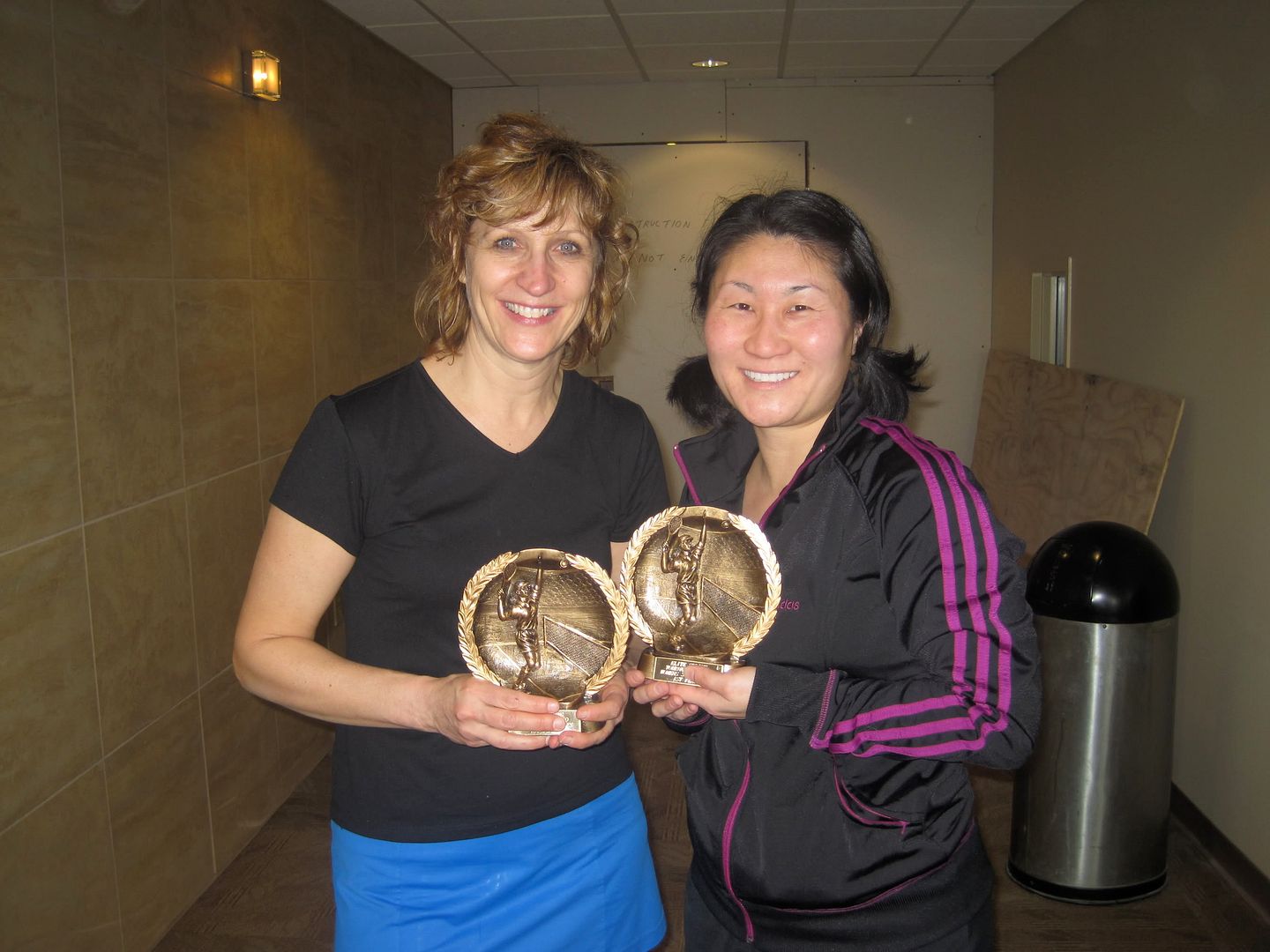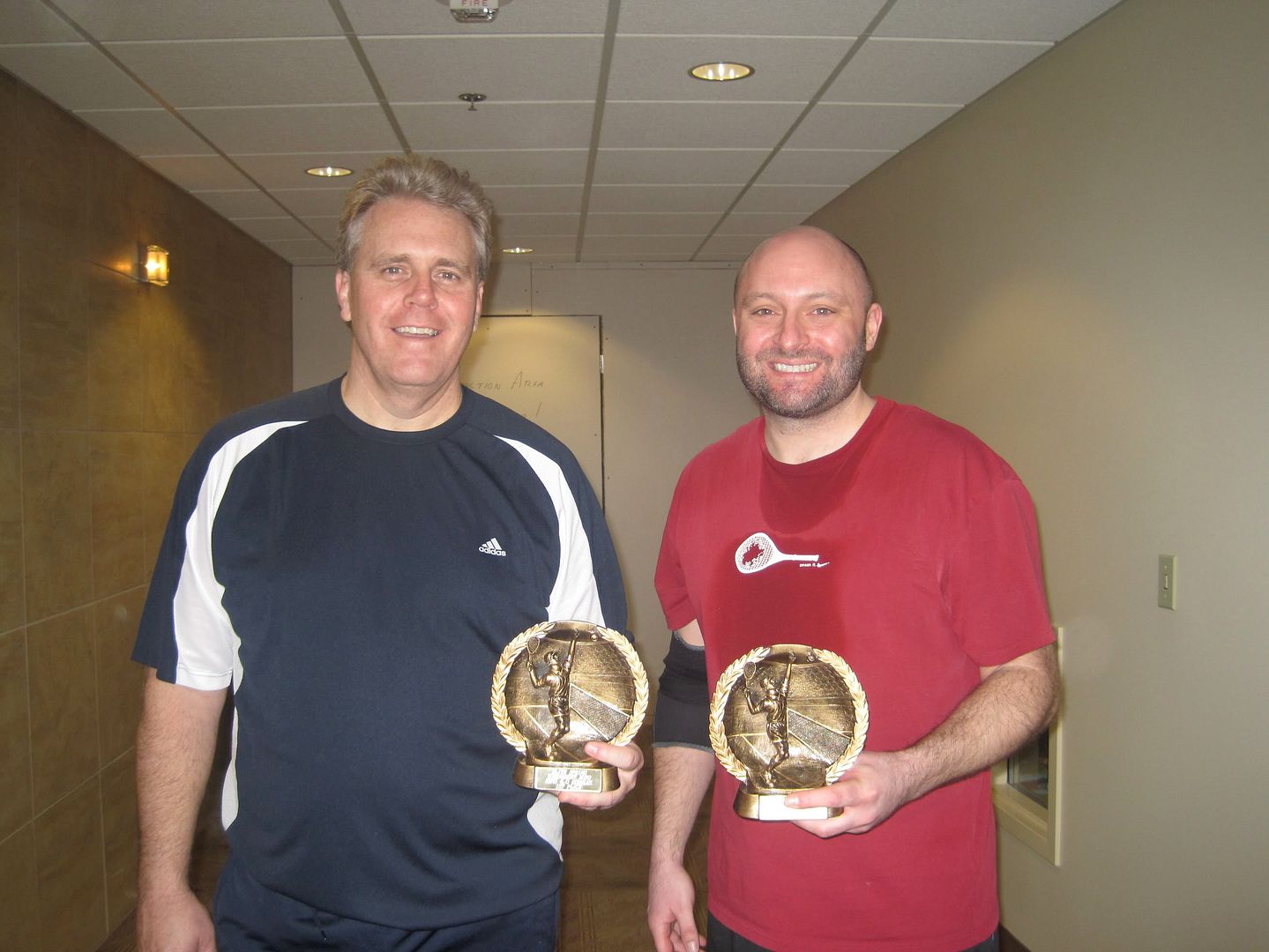 I was not born with athletic gifts. Having a large head and short legs doesn't lend itself to excellence in most sports. Luckily I possess an analytical nature — an asset in tennis.
This weekend, Patrice and I played in a Mequon tournament.
My preparation started Friday night: a salmon dinner while watching
Training Day
. There's nothing like rage at police corruption to spur a person on. (Actually, I just happened to have borrowed the movie from Ben. But maybe it made me play more aggressively than a romantic comedy might have?)
On Saturday, I followed my match-day ritual: Qdoba for lunch.
Our afternoon match started on time, which helped me stay focused. It's mentally taxing to hang out waiting for a court, not knowing whether I'll play in five minutes or an hour. Patrice and I won, then she ate popcorn at the Chancery while her husband, Tim, and his doubles partner, Mike, had appetizers and beer after their match.
In the meantime, I came home, showered, ate a little bit, and drove back to the club. Even though I was home for less than an hour, it was good to be away from the tennis energy at the tournament.
Patrice and I played again, won, and ate hamburger pizza at California Pizza Kitchen. Tim, who's an excellent strategist, shared his thoughts on our competition. He also suggested (jokingly) that I get a headband with "Killer" on it. All of us lamented daylight savings time, as were due back to the club for 9 a.m. matches.
I was fine once I got on the court.
All of the teams were challenging: the courts felt like a sauna, and we didn't have much down time between each match. Also, I'm not used to playing competitively three times in two days.
But we won! And each of us received a trophy. Tim and Mike also won their division, so we were all smiles.
Patrice was shy about having her photo taken with her trophy. Not me. She's lucky I didn't have someone shoot a photo of us on the court, hoisting the trophies above our heads. I would've asked Yukie to Photoshop a cheering crowd in the background as well.
We still had one match left: the winners of the women's 3.0 division, Jennifer and Jacqui. It was a blast. Afterward, Jennifer and I talked while watching a couple of other matches. It turns out we're both reading
Winning Ugly
and hate running for its own sake (and no, those are not related points). We also figured out that she and I have similar games, and Patrice and Jacqui have similar games.
Overall, I feel grateful for being able to play tennis. Not just for the workout or the challenge but for the excellent people I've gotten to know. Patrice does something really nice after a match: she thanks me. In that, there is respect, appreciation, and team spirit.
As good as a trophy.