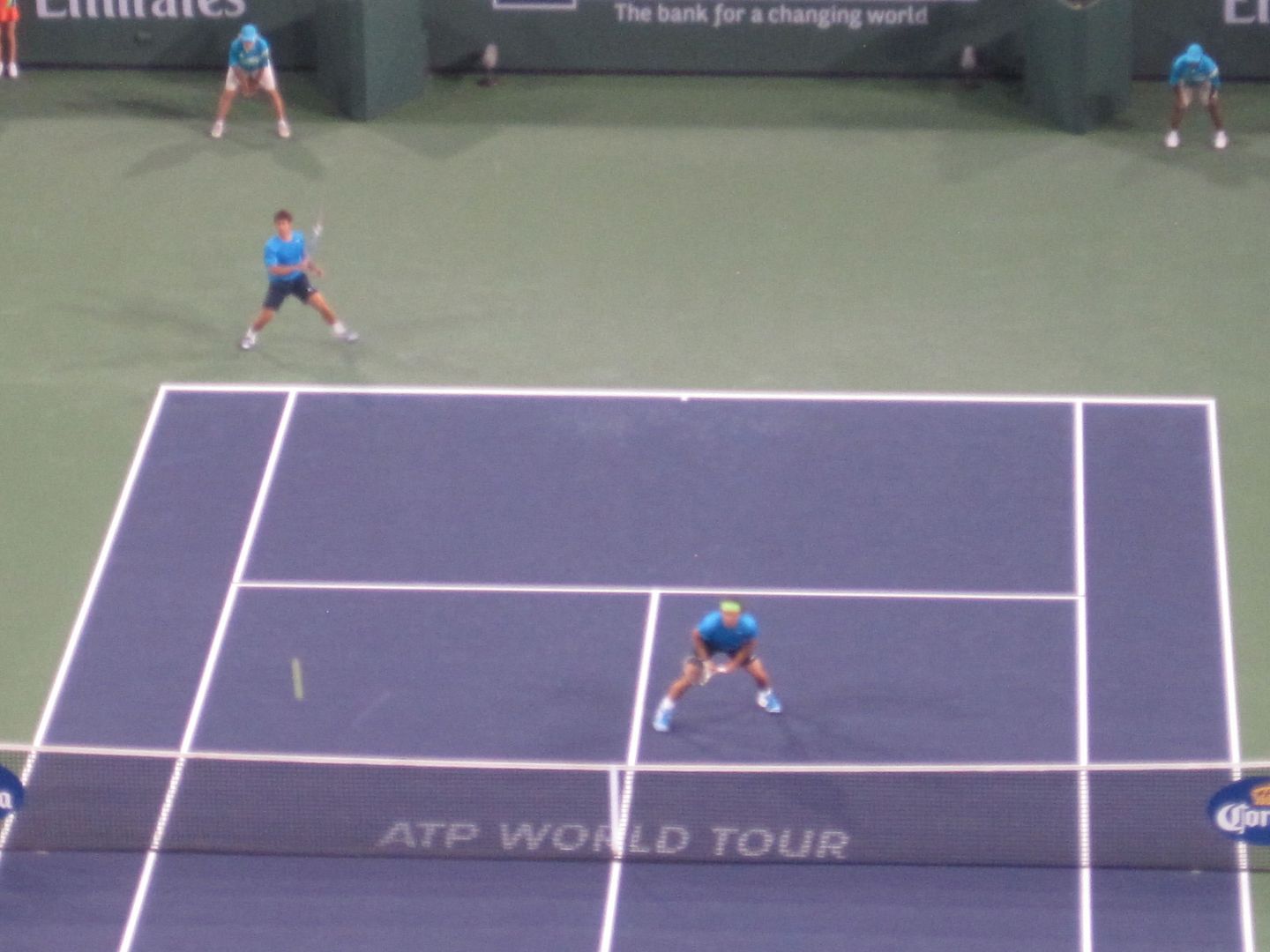 It's 5:40 a.m., way too early to be up. But Patrice and I are playing at 7:30.
Last night we saw Lopez and Nadal upset Fyrstenberg and Matkowski. We sat in one of the nosebleed sections and I held on to my seat. I'd forgotten about the weird vertigo-like sensation I get in the upper section, where it feels like I'm pitched forward. Once I calmed down, I could enjoy watching Team Spain dominate the match.
After some shopping on the grounds with Patrice and Debbie, I watched Simon and Isner on the jumbotron, listening to Dave Matthews and Journey on level ground.
I'm glad to playing on a court with bleacher seating! I'll check in after the match.