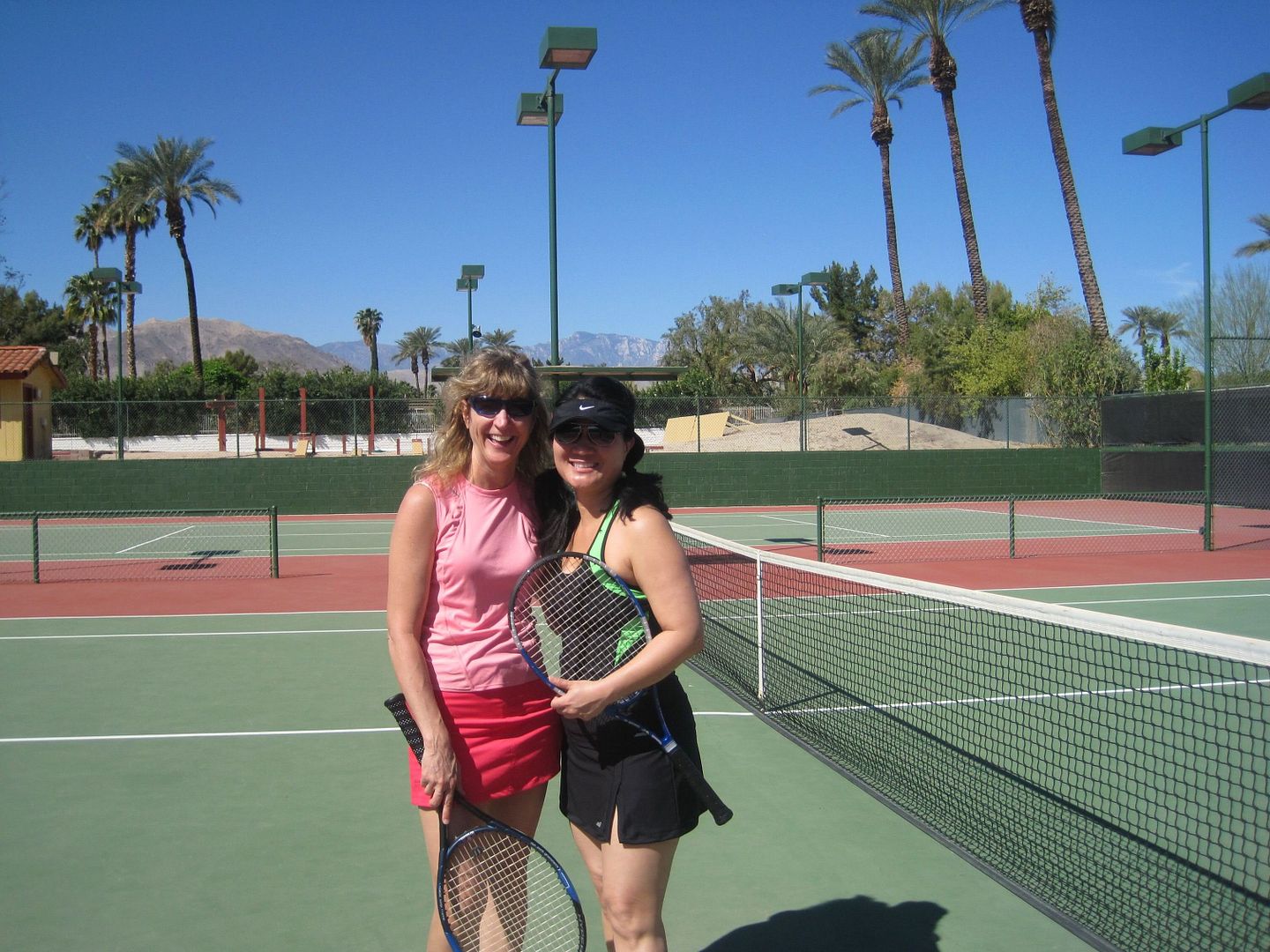 The last two days started with breakfast outside: omelets made to order, pancakes, fruit, pastries. A nice perk (minus the aggressive birds who will eat right off your plate).
The hotel feels very Melrose Place, with the rooms overlooking the pool. And Patrice and Tim are only three doors down, which makes this place even more homey.
The courts are usually empty at mid-day (and fill up early in the morning), so we hit with our teammates Yvonne and Gina at 11. It was reassuring to shake off our initial sluggishness. I am also experimenting with V-8 juice as a pick-me-up. Hmm.
My dilemma du jour: Sunglasses or not? The frames mess with my peripheral vision on my backhand. But it's also hard to serve into the sun. I'll let you know how it goes.
Three straight days of sunshine, pool time, and tennis — love it! Tonight we're off to see the pros play at the BNP.
Thank you for all of the good wishes and good advice. Kelsey, I love your Rob Schneider-like "You can do it!" Jen, you were right about the self-tanner. And Tom, enjoy your break from Noonan and me this week.
I wish you all could be here. But I'll check in tomorrow!