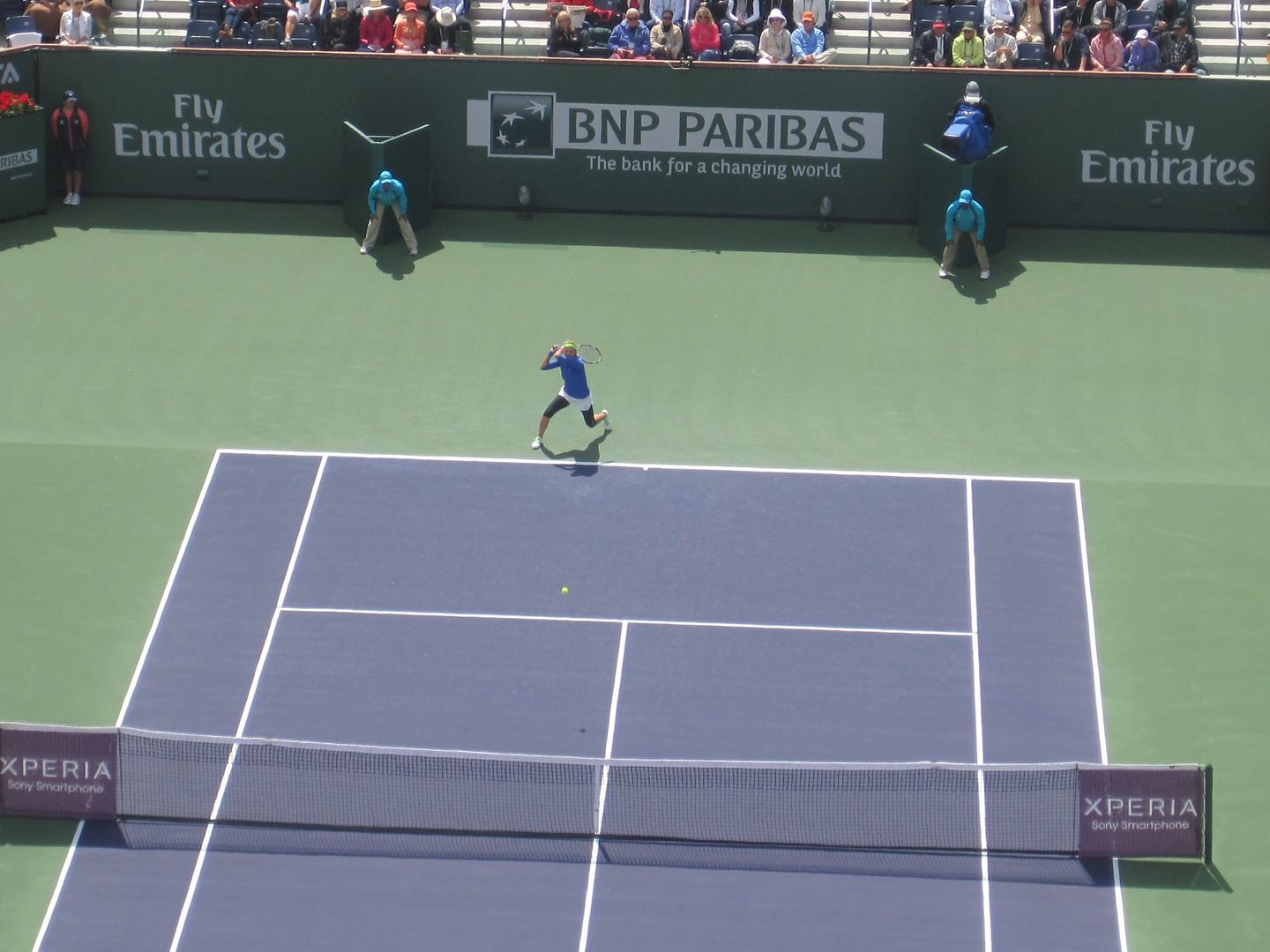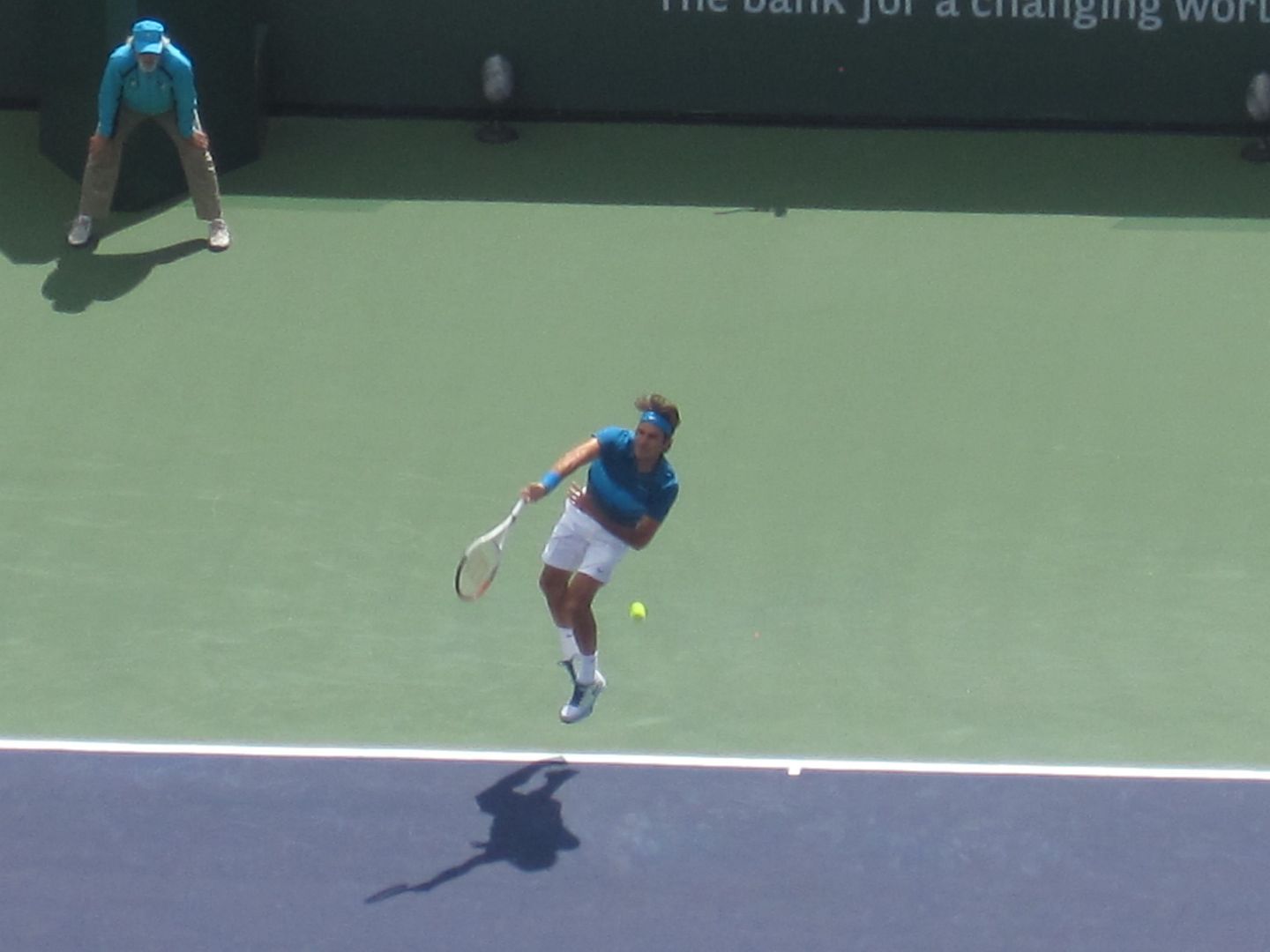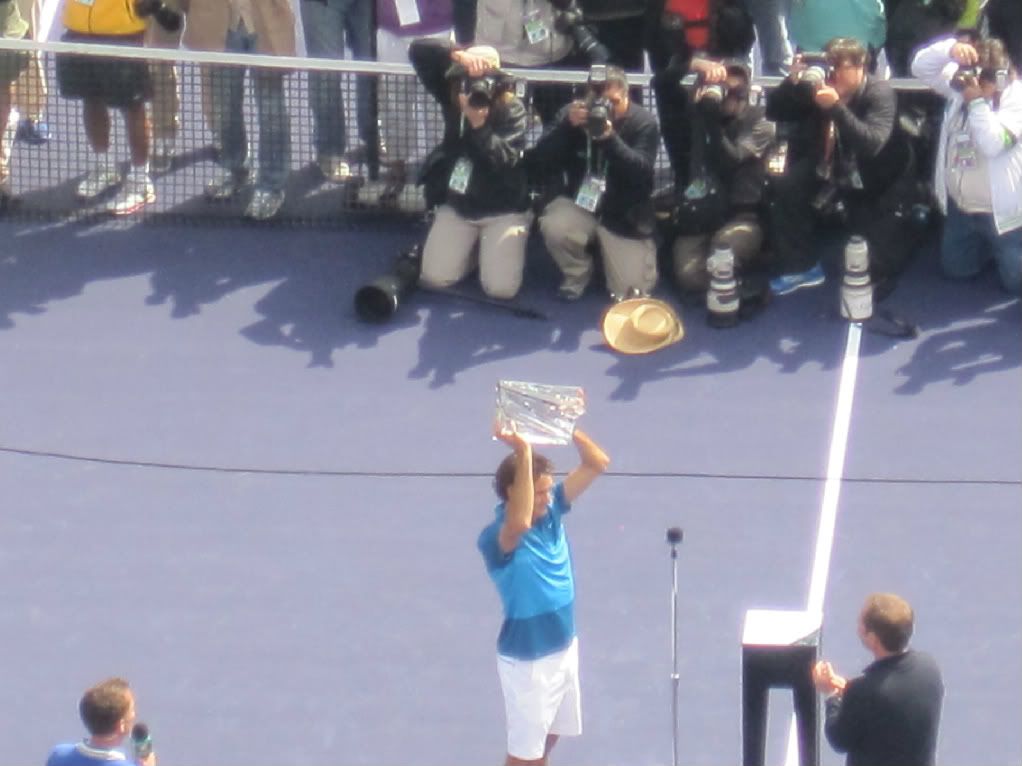 Goodbye, mountains and palm trees. I'll miss the view.
Goodbye, happy hours with pasta and wedge salads. Thank you to the people at the table next to us who recommended the ribs.
Goodbye, Mercedes guy at the gas station. Your personality made you "devilishly handsome" (Chris' words).
Goodbye, Charles from Phoenix. Congrats on your win at Nationals!
Goodbye, Victoria and Maria. Seeing the #1 and #2 players battle it out was inspiring (and humbling).
Goodbye, John and Roger. It was so cool to see Isner (appearing in his first final) play one of the world's greatest. Even R. Kelly was singing it.
Goodbye, streamers — or "spaghetti" as Roger calls them. I'll miss the brilliant colors on center court.
Goodbye, friendly volunteers. How I loved those golf cart rides to the gate.
Goodbye, teammates. Even though I'll see you back at home, this was the last time we'd play together.
Thanks, everyone, for the memories. Even though I don't like saying goodbye, I'm so glad I got to have this experience. Let's do it again soon!