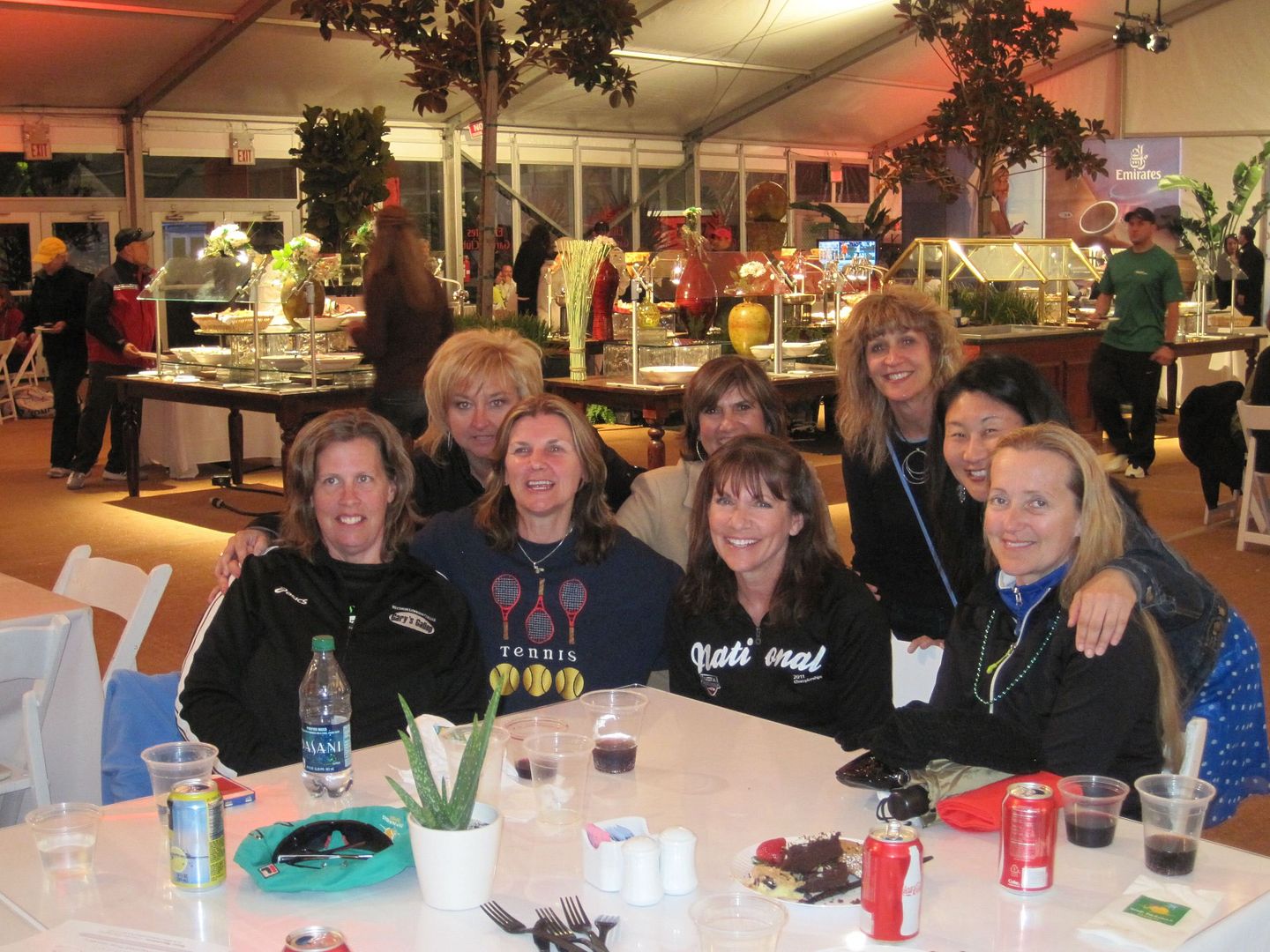 At the player dinner, I ran into the husband of a woman on the Mid-Atlantic team. Our teams had been in the same flight, and he was so nice that I mistakenly thought he was part of our group.
While talking in the buffet line, he told me who was advancing to the finals.
The Northern team.
The Northern team! Not the Missouri team we played yesterday, who beat us 3-0.
Since the draw wasn't posted, I had no way of knowing how close it was. But Pam and Debbie, your showing in the tiebreak had to have been a spoiler. Way to take a set!
Let's just say the universe made sure things turned out the way they were supposed to.
And by the way, extra kudos to Yvonne and Gina for
their victory
against the team that won our flight. Cheers, everyone!