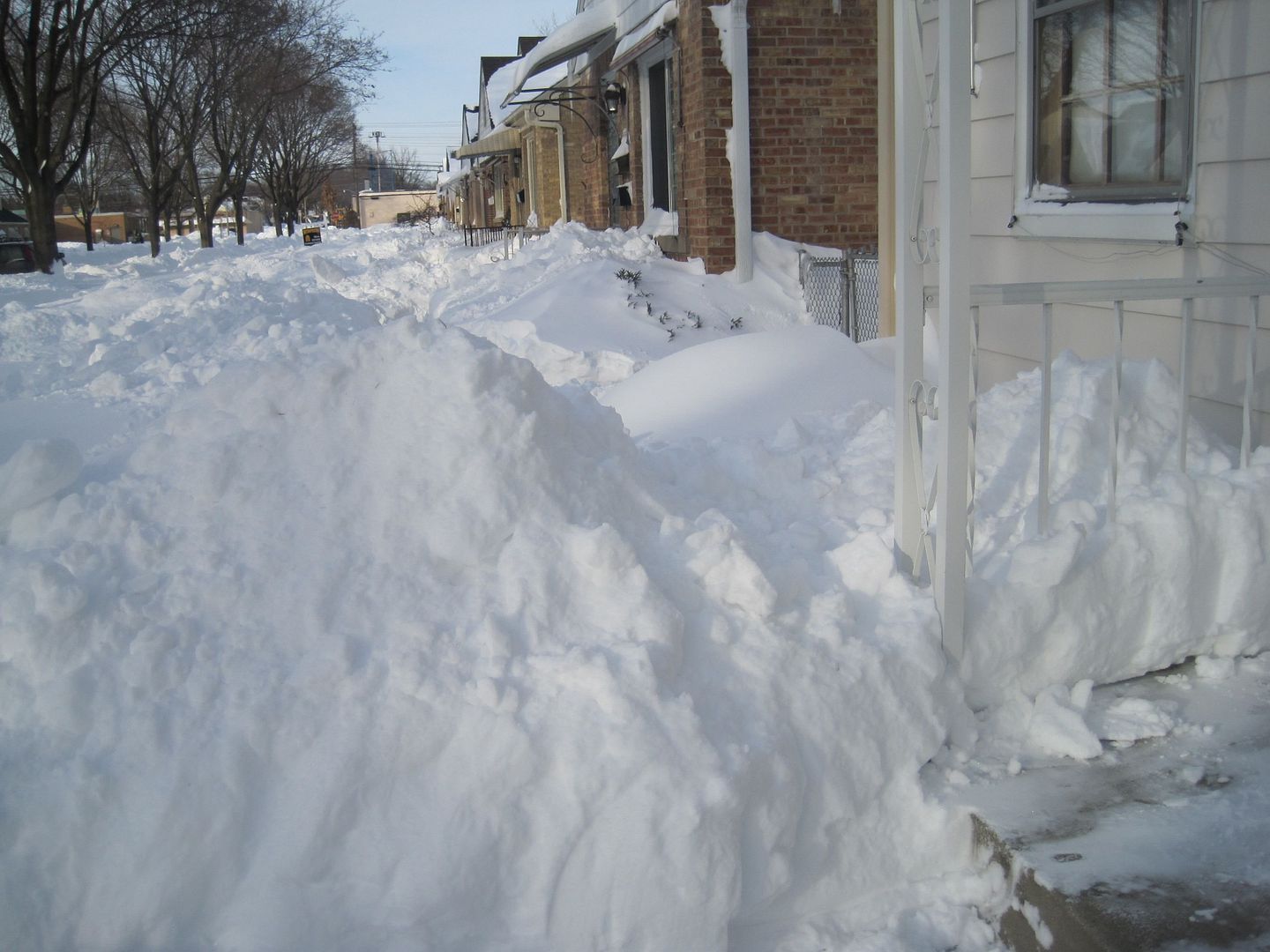 I didn't go into work today. But it wasn't a
fun, relaxing snow day
.
I'm feeling the impact — specifically, in my left knee and lower back — of our historic snowfall. I've been slowly chipping my way out.
Shoveling during a blizzard is exhilarating. Shoveling
after
the snow has settled is not so much fun. Because the challenge is not only to scoop it up but to find a place to toss it. This requires feats of strength, and I've been lax about attending body sculpt. Fitness from lunges and squats would've really come in handy now.
Thankfully I have the best neighbors ever. Four fearless snowblowers have helped me with the sidewalk, front walkway, and garage. And also with carving out a path for the garbage cans.
So I spent my snow day shoveling and baking cookies for my neighbors. I hope you have nice neighbors, too!