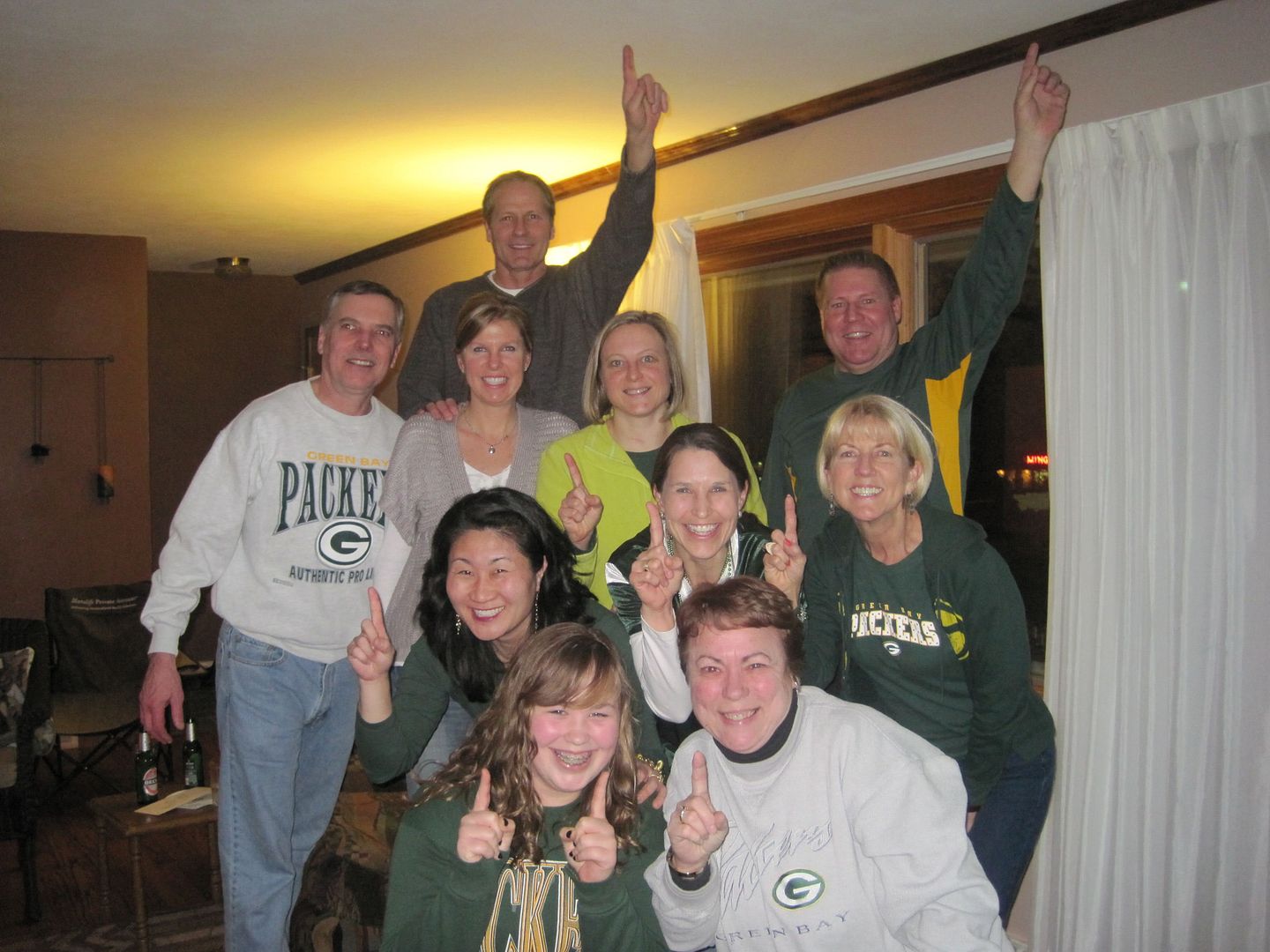 We tried to maintain our traditions through Chris' Packer parties. It worked!
I brought spinach dip and lemon cupcakes to the
first party
, and spinach dip and lemon cookies to tonight's.
I wore the same outfit for the first two games (even though I had to watch the
Bears game
at O' Hare).
But on Friday, Kelsey and I ran errands (or "Aarons," as she called them) and I found an "I Heart Packers" shirt at Goodwill. She let me borrow the adorable
green-and-gold necklace
she made, which also looks cute looped around as a bracelet.
We were all a little amped up for the game.
Rituals are supposed to be calming, but after the third quarter, I was so nervous that I had tea and chocolate cake in the kitchen while I washed some dishes. Alone.
Nailbiting aside, everything in the universe came together.
It was cheering and hugs all around as we shared the thrill of victory. We love our big champs in our small town!