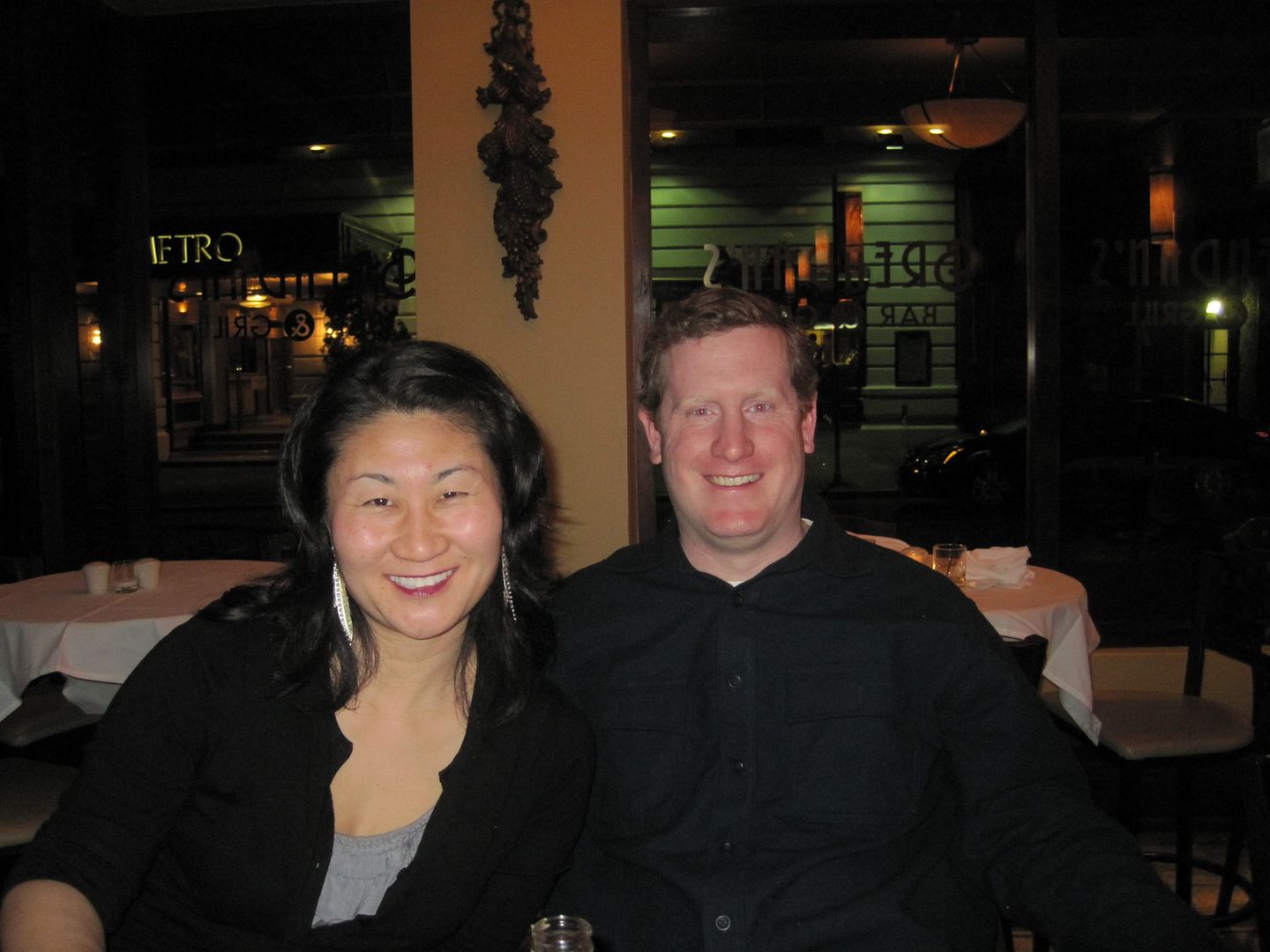 It's day 3 in New York, but I've already done a bunch of stuff: shopping at H&M, checking out new jewelry and buying gemstones at the JANY Show, and a surprise walking tour of the city.
Saturday, I had grand plans for dinner but got really hungry and decided to just wander down the street to an Irish pub. I say "an" Irish pub because there are three on the block.
I had just sat down at the bar when a group of guys arrived. I scooted down a few seats so they could all sit together.
On the other side was Joe, a Boston native whose first words were "Vinegar" — an observation on my stinky fish and chips.
We sat and talked, and the group of guys next to me bought us drinks. People in New York are so nice!
When we were talking about motivation, Joe asked, "Are you E or are you Turtle?" (I am a huge
Entourage
fan.)
"Why can't I be Vince?" I said.
"We can't all be Vince."
Which is okay, I suppose, since he can't drive or make decisions on his own.
On Sunday Joe and I met up for dinner at Brendan's, another Irish pub in the one-block radius. After burgers, beers, and a brownie sundae in the toasty warm bar, we went for a walk. I learned about Herald Square, the Chrysler building, and the J.P. Morgan library. We also passed Slattery's — I was tempted to stop in to set a record for the most Irish pubs in one trip, but then thought better of it.
New York is always a fantastic time, but the free drinks and the walking tour will be some of my fondest memories. So, to Joe and the guys who bought us drinks, thanks for sharing this great city with me. Cheers!