I just got a new digital camera, so I'm in the process of learning how to use it. The good news is that I was able to start shooting photos right away — without reading the manual.
I accidentally broke my old camera about two years ago, and my parents gave me their old one. It's not very high res (or "hi res," if you're in the industry), but it worked just fine.
Still does, as a matter of fact. My trusty friend even helped me capture shots of a still-spry
Rick Springfield
.
Speaking of staying power, Mary just
blogged
about her TV that still works after 20 years. Some things just stay with you, utterly competent.
I feel a bit guilty about upgrading when there's nothing wrong with the old camera. (Okay, so my new one does have much better resolution. Maybe if I had any skill at photography, that might be valuable.)
While reviewing photos from an old memory card, I came across this photo of Michelle and me. It was taken May 12, 2006 — over three years ago. Look at how short my hair was. I love Michelle's haircut, too. Don't we both look shiny and happy, with glossy (and yet not overdone) hair?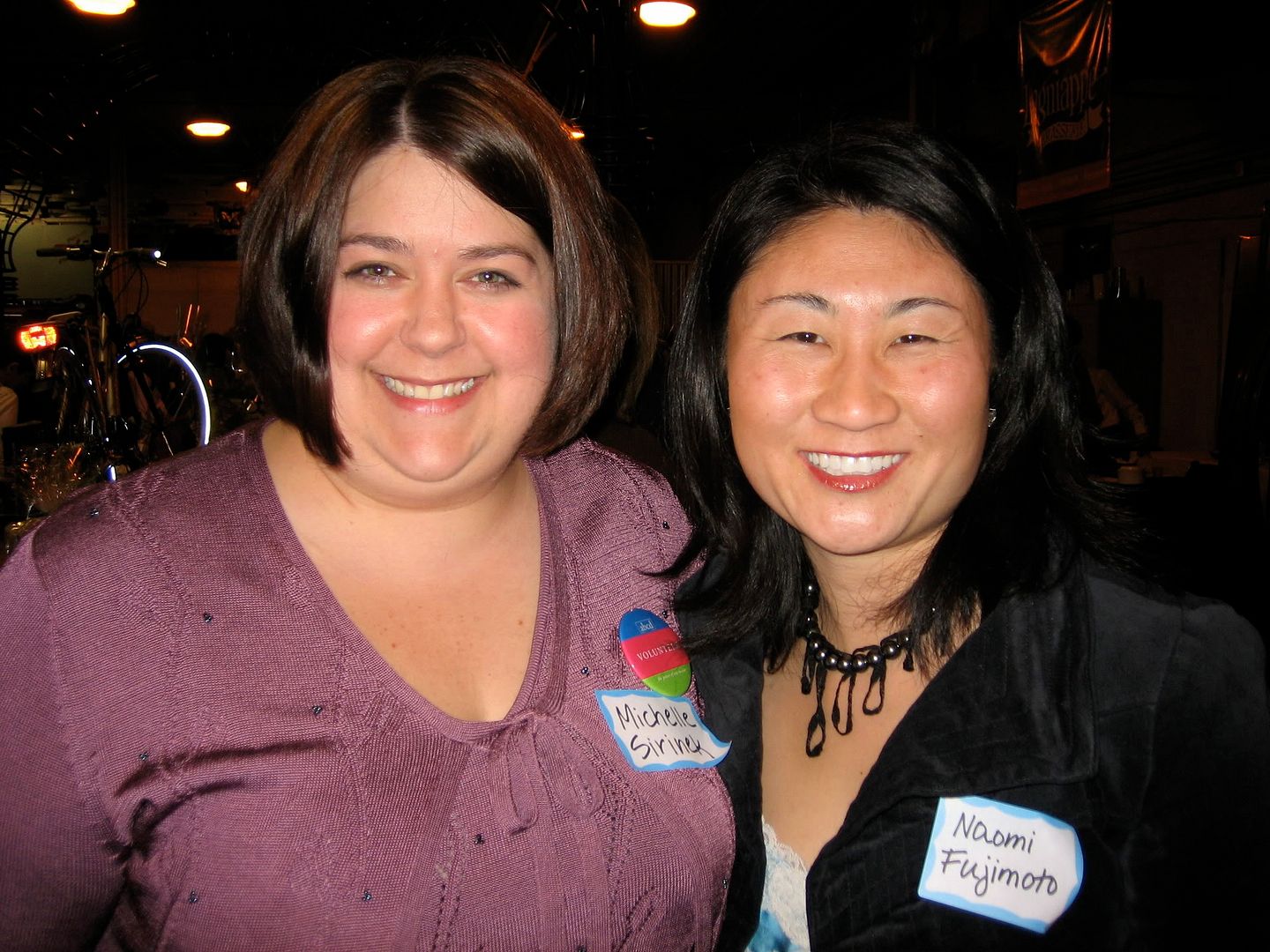 No deep thoughts here. I'm just sayin' — repeating, actually — that I'm getting more and more distracted by the anticipation of a
real haircut
.
I miss the days when hair and cameras were both manageable.
Now I feel like I have to work hard to make things look effortless. I own curling irons, curlers, flattening irons, diffusers, two hair dryers, brushes, combs, hybrid brush/combs, gels, waxes, and styling lotions. I don't know how to use most of them. So the task of hair care is wearing on me. I'm looking forward to being unburdened of my long hair. Soon.
Regarding my old camera: It will resume its rightful place with my dad. It's staying in the family, to be respected and not taken for granted. Goodbye, old friend!