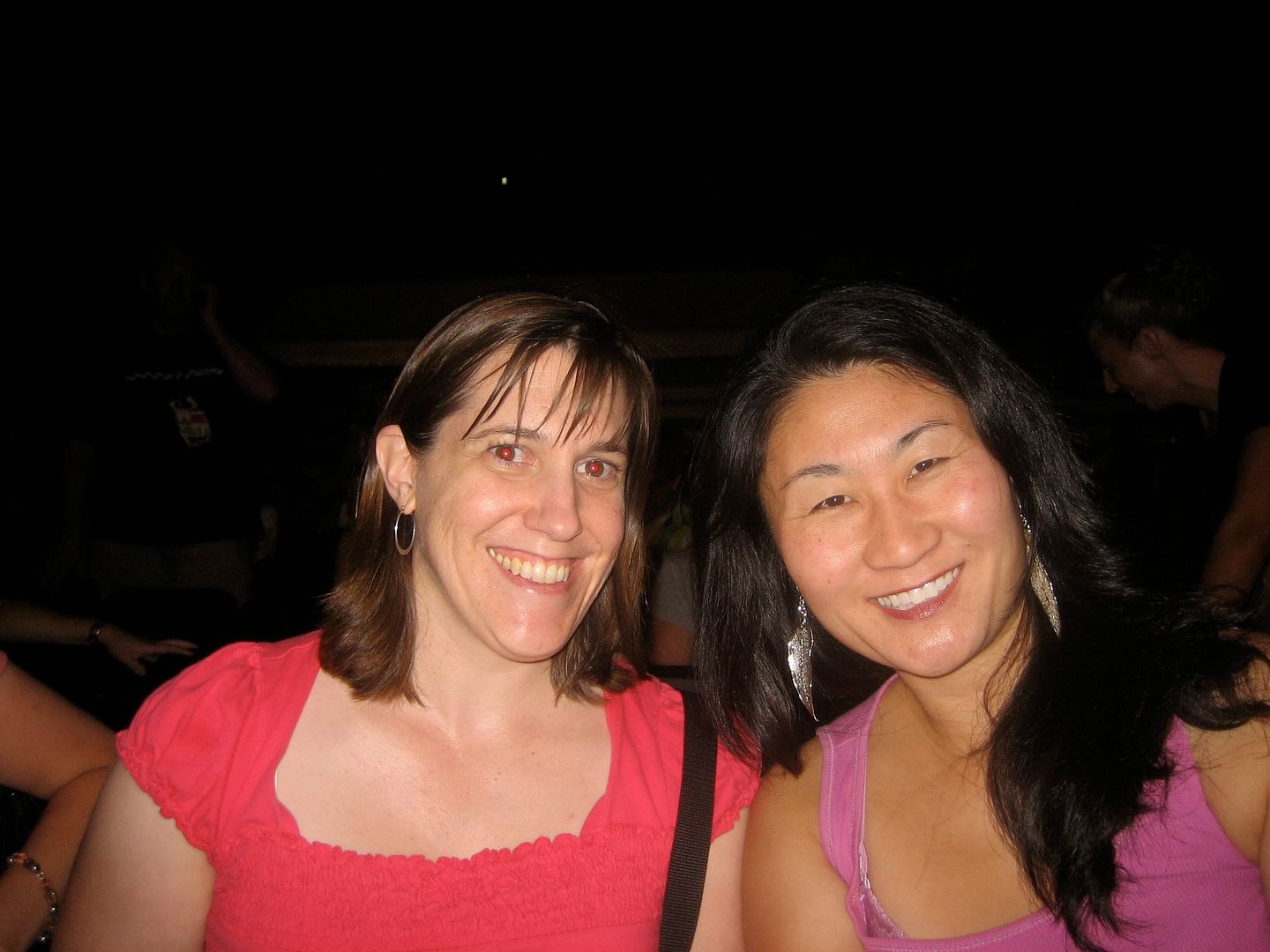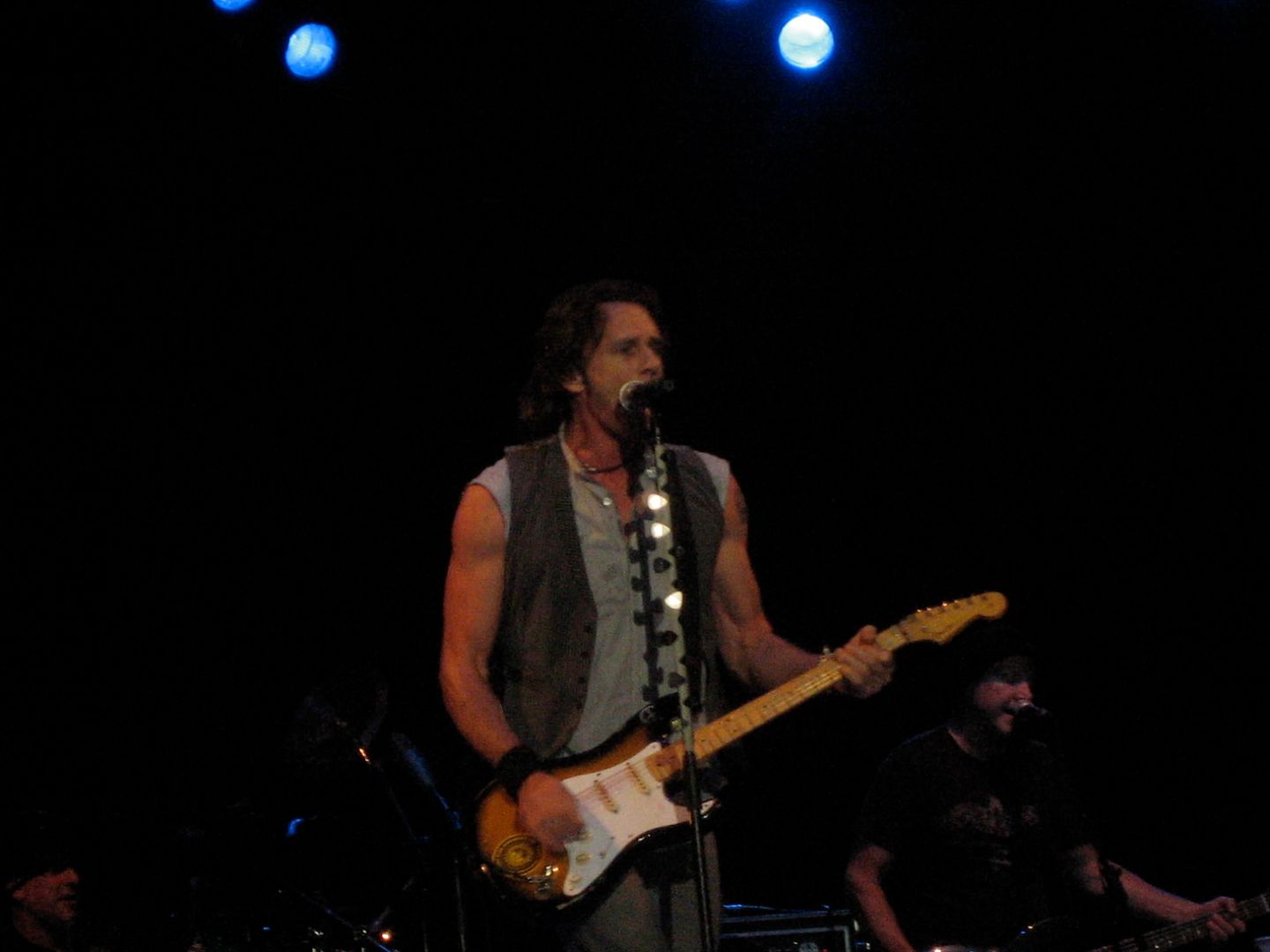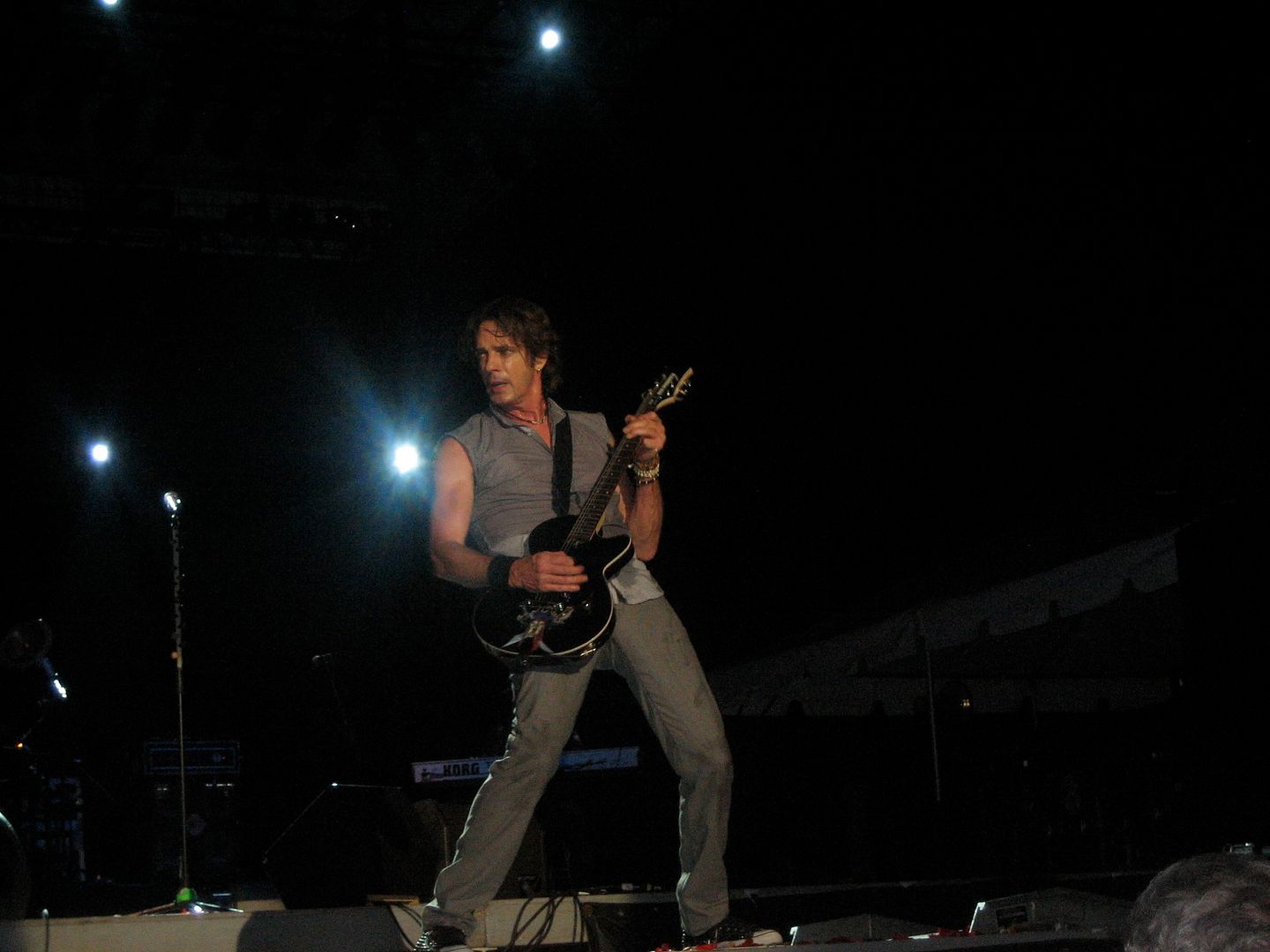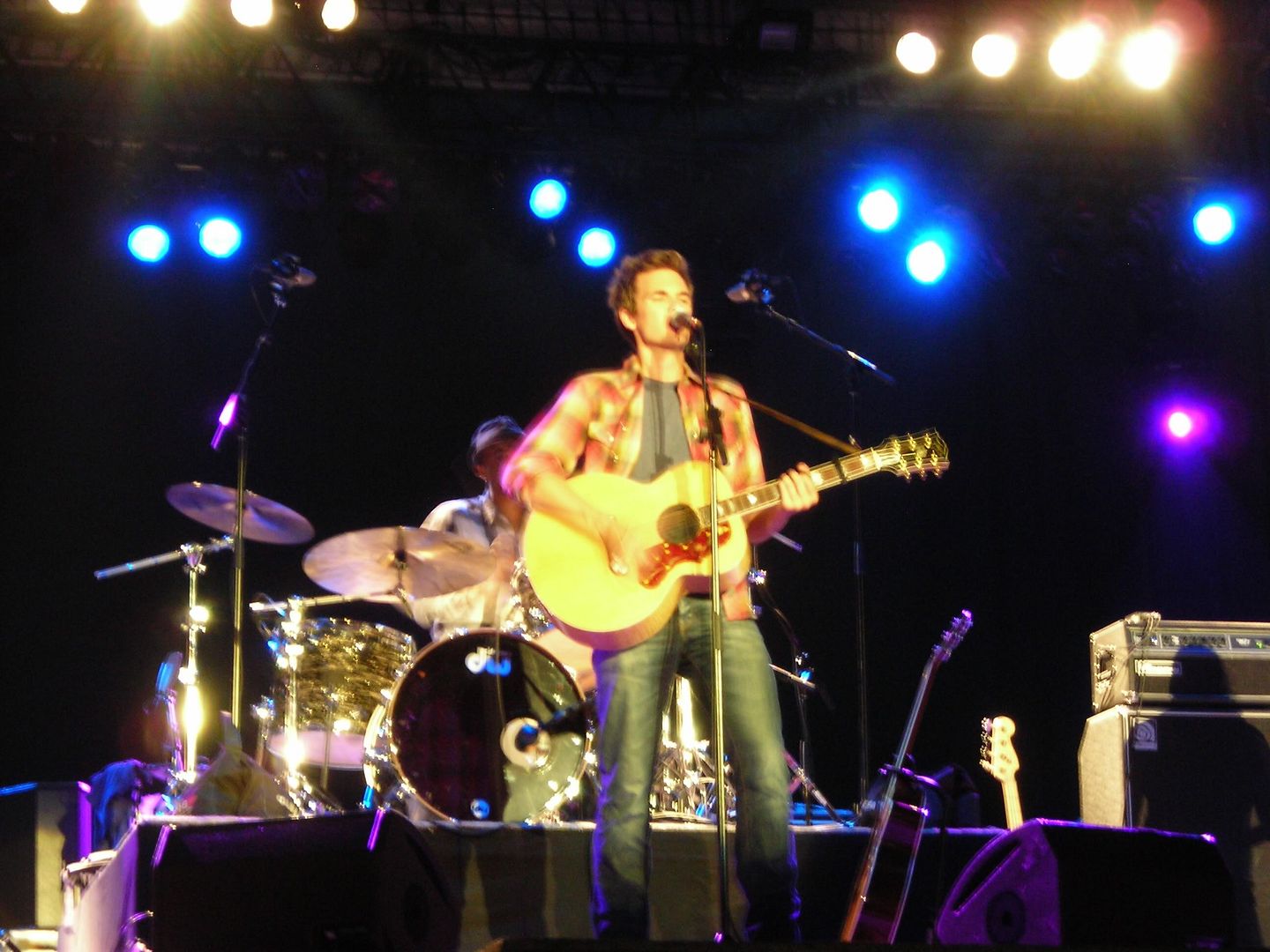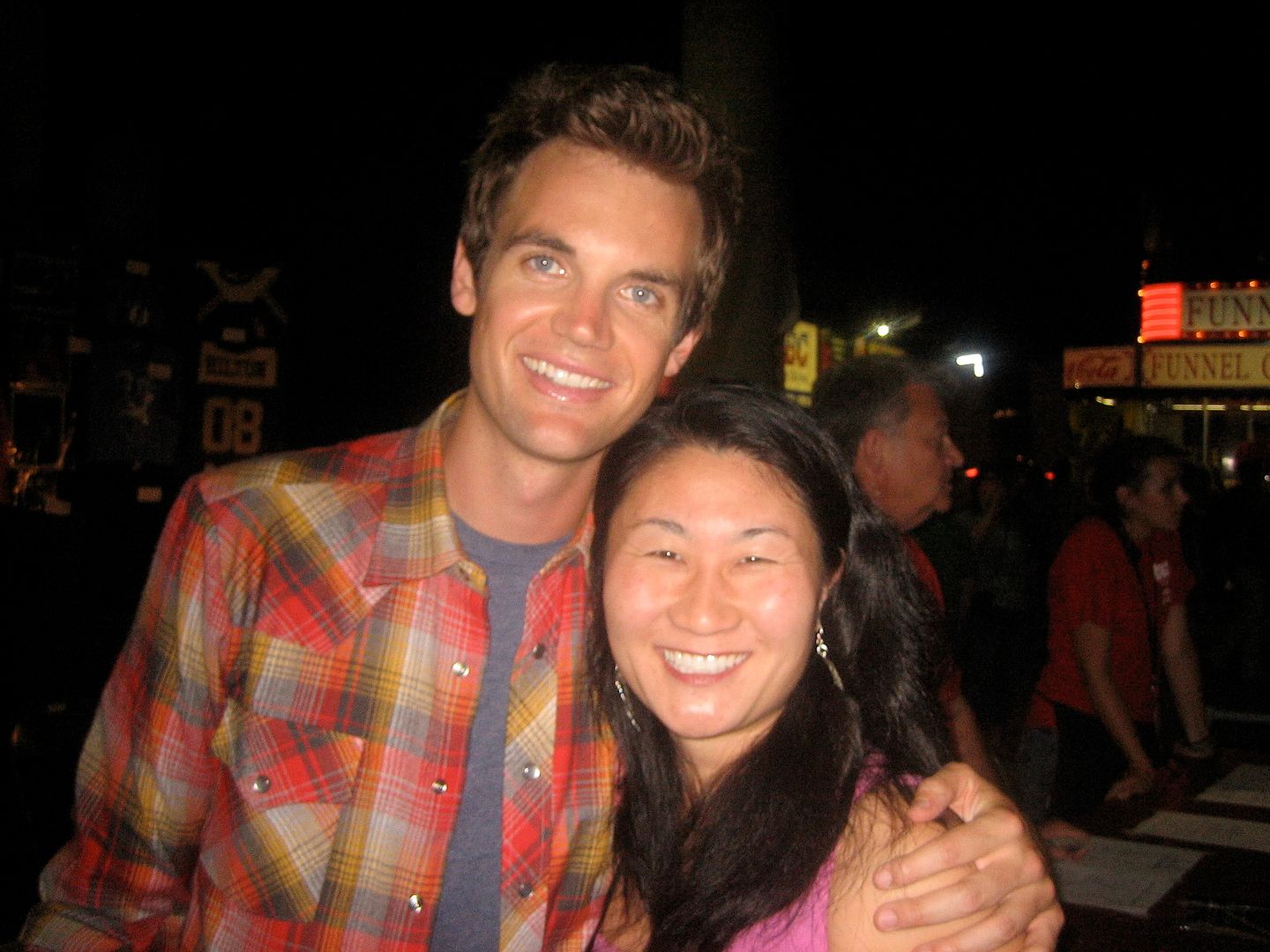 When Katy and I hopped into the minivan and cruised to State Fair, I wasn't sure what kind of night it would be. She had broken her toe, and while we were walking to the Main Stage seating, I broke my shoe. As in, a chunk of the cork wedge just crumbled off. So we ambled to our seats with managed enthusiasm.
A few years ago, I saw Rick Springfield at the Waukesha County Fair and at an Admirals game. Both times, he seemed a trifle lethargic. I didn't get to see him in his heyday — when I was in sixth grade. So you could say I still wanted to have that experience.
Thanks to my friend Dave (who scored us fifth-row seats), I was way close to Rick and his sculpted 59-year-old body (he's going to be 60 next week). He rocked the classics: Affair of the Heart, I've Done Everything for You, Human Touch, I Get Excited, Love Somebody, and a shirtless Don't Talk to Strangers. He closed with Jessie's Girl, of course!
He didn't sing my favorite,
State of the Heart
. Maybe it's too mellow for fairgoers. And he was all energy: Dr. Noah Drake doesn't have amnesia!
The best surprise of the night:
Tyler Hilton
, whom I Googled at work a couple of hours before the show (and who is not related to Paris). Back when I watched TV, I think I remember his character, Chris, encouraging Haley to leave Nathan in the dust to pursue her dream of singing.
Back to real life: Before he performed Missing You, he dedicated it to the people in the crowd who broke up with someone and hoped they wouldn't run into them at the Fair. I love this
acoustic version
— especially his 80s love for Everytime You Go Away.
Afterward, Katy and I waited in line to get our CDs signed. He asked us our names, said "I'm Tyler," and gave us autographs.
Then Katy said, "Naomi desperately wants —"
"Not desperately.
Respectfully
. Wants a photo."
And he said, "Katy, stop embarrassing her," and put his arm around me.
Adorable!
I love the Fair — childhood friends, baked potatoes, apple cider donuts, lemonade, an aging pop star who's still got it, and a fresh-faced singer/songwriter, all in one place on a summer night.