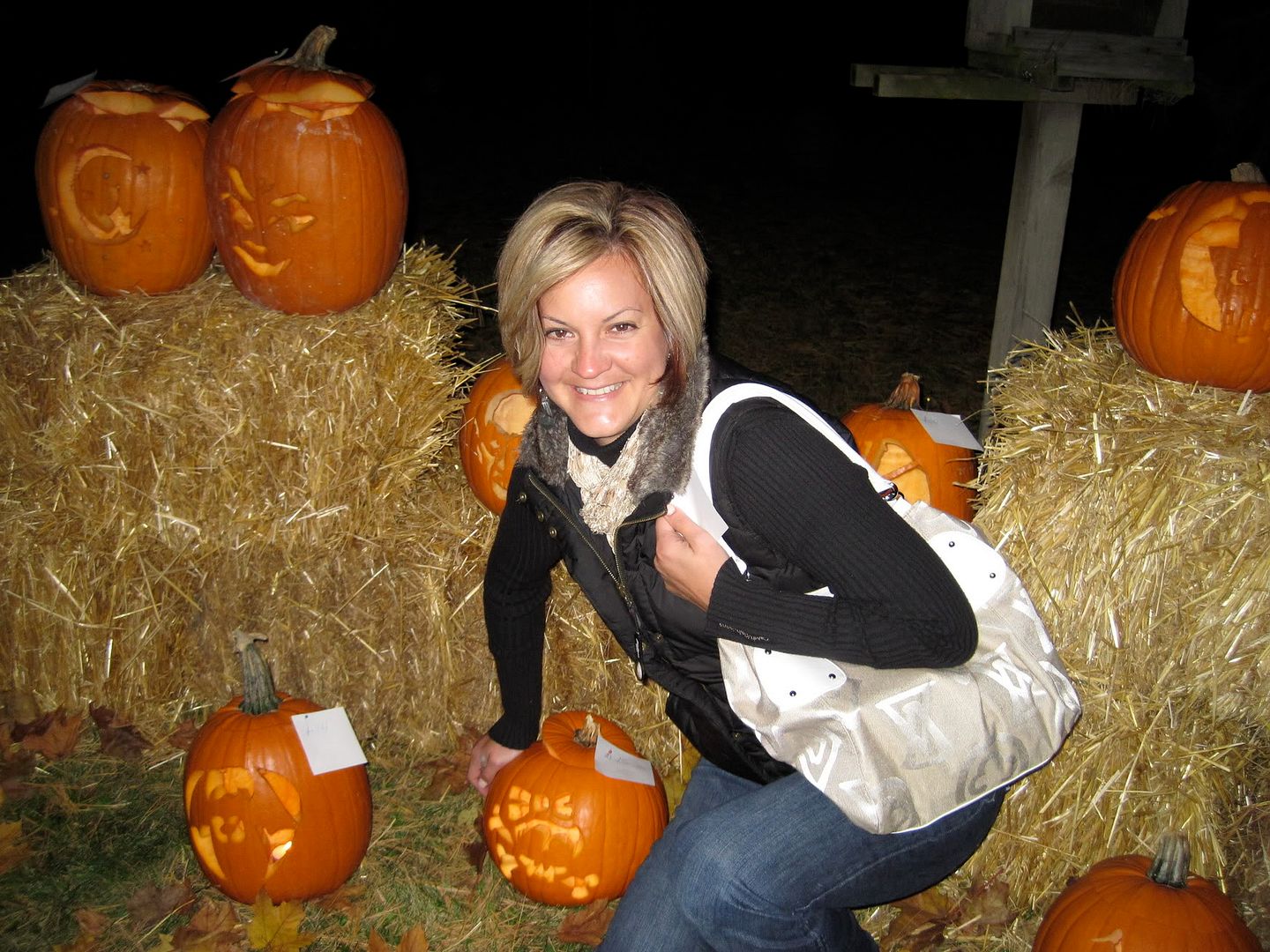 Though I am apparently forgoing most Halloween activities this year (
not my favorite holiday
), I did make the rounds at Judy's pumpkin-carving party.
Here are Judy, Amy, and Tara posing with their works. Amy thought Tara's pumpkin was like her — something about perfect hair. As you can tell, this was a group of hardcore carvers.
I did not carve, as Linda and Luke and I arrived just before dark and I only have enough strength for the faux Michael's pumpkins. So I sipped hot cider while catching up with my tennis pals.
Staying inside also meant I could keep an eye on the food spread (grilled burgers and brats — a real treat on a cold October night). Linda brought roasted veggies and Donna made peanut butter fingers with red almond fingernails. Tres ghoul.
After dinner, we huddled around a bonfire and made s'mores. It was a good night.