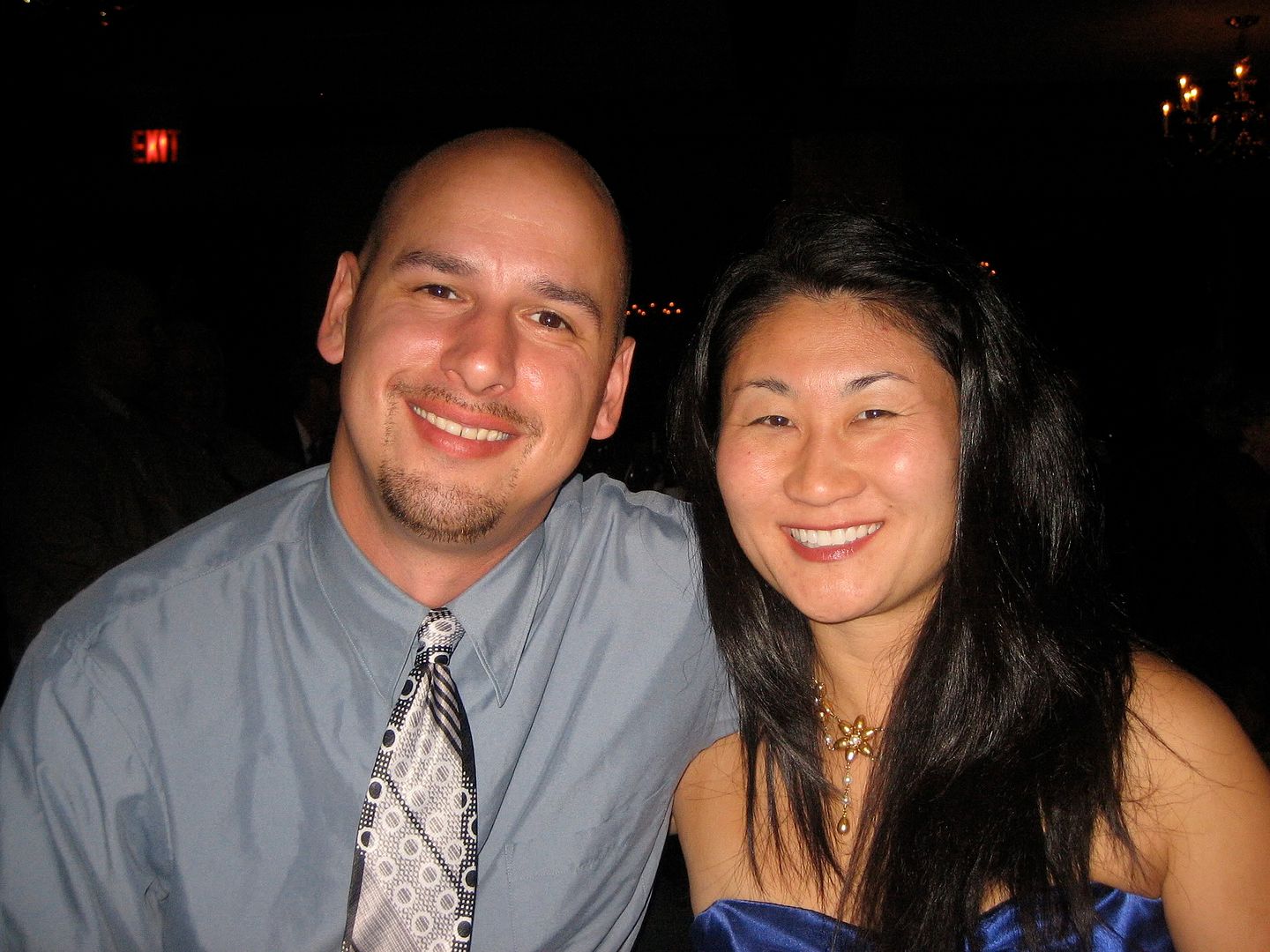 Last winter, Denise and a few of us huddled in her parents' minivan, enduring a blizzard to go wedding dress shopping. (Really, it was a blizzard — Denise had trouble steering us past her driveway.)
I'm not sure whether our opinionated group was any help — "traditional" means different things to different people — but she kept her choice a secret until yesterday. And look at her! Of course I got a little misty-eyed when I saw her.
The "baby priest" (his nickname, not mine) said he would always remember this wedding: it was his first. And after the ceremony, he nodded to us and said, "See ya at the reception." Friendly.
At the reception, Ben and I had cocktails and too much bread with Matt and Christine. Christine mocked my tears — I also cried during Barb's toast, when she talked about what a great sister Denise is.
Barb also noted Denise's "militaristic" travel style. While traveling in France, Denise wouldn't let them stop to eat because it took too much effort. Reminds me of the time Denise and I were at a Halloween party and I said I was hungry and maybe we could go get some food?
"No, you're not," she had said. "Just eat more taco dip." I think we wrung every fun moment we could out of that party.
But there was plenty of food and good times to be had at the reception. Here's Barb with Hunter, Jeremy's six-year-old cousin. Hunter enjoyed taking photos and being photographed in his mullet wig. It was a truly joyful occasion.
The one person I didn't get a chance to congratulate was Jeremy. But I'm hoping that after they get back from their honeymoon, we can all get together for a board game and some meatloaf. If Denise allows us time to eat. (Just kidding!)