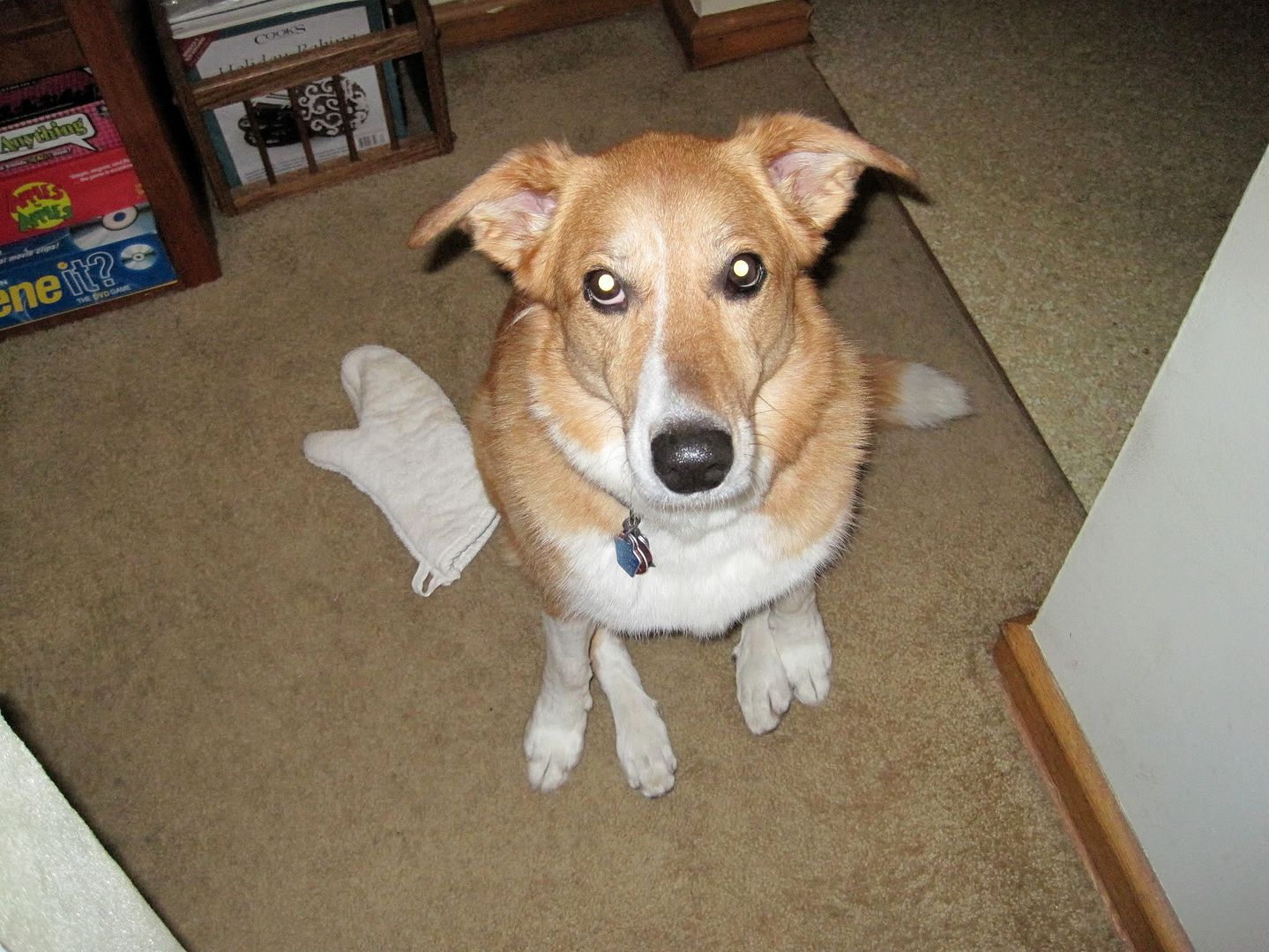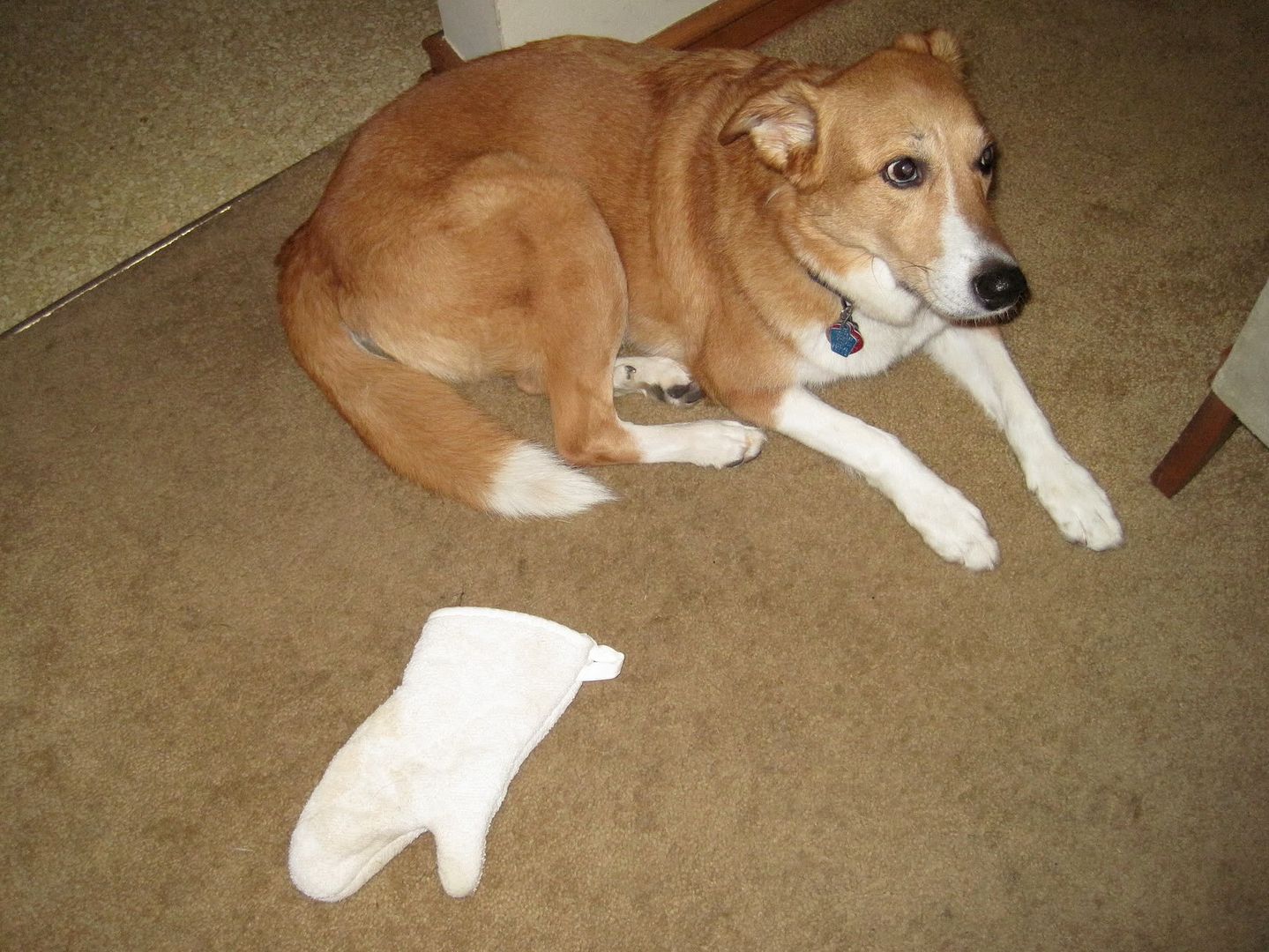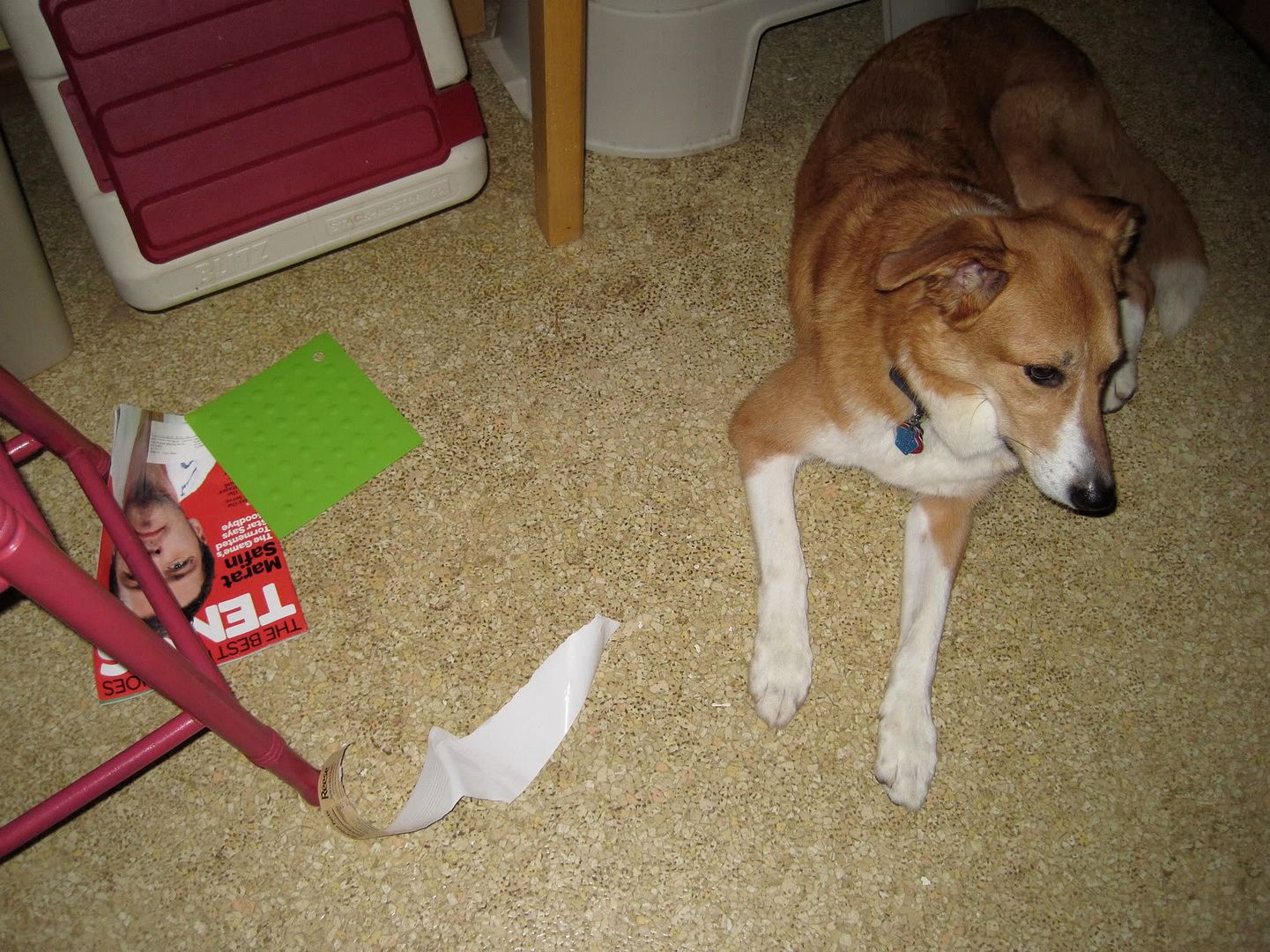 On Saturday, Papa and I had taken a walk to the grocery store so I could make an appetizer for
Judy's party
.
In my excitement over trying a new recipe —
restaurant-style artichoke and spinach dip
— I forgot to buy an 8 x 8 baking pan. So I drove back to the grocery store.
When I got home, Papa had put one of the oven mitts on the living room floor. And knocked my
Tennis
magazine and silicone oven grip on the kitchen floor.
Also, she removed the label from the can of artichokes (from the garbage, not the can).
Oh no, Papa.
Why you gotta be so naughty? I was only gone 15 minutes!
Maybe the smell of roasted garlic made her nuts. She looks possessed in the second photo, yes?
Minus
the donut incident
, Papa had recently been sort of respectful of our things.
Though, come to think of it, she went after a loaf of bread while my mother was in the restroom. That was yesterday.
Her crimes are getting bolder.