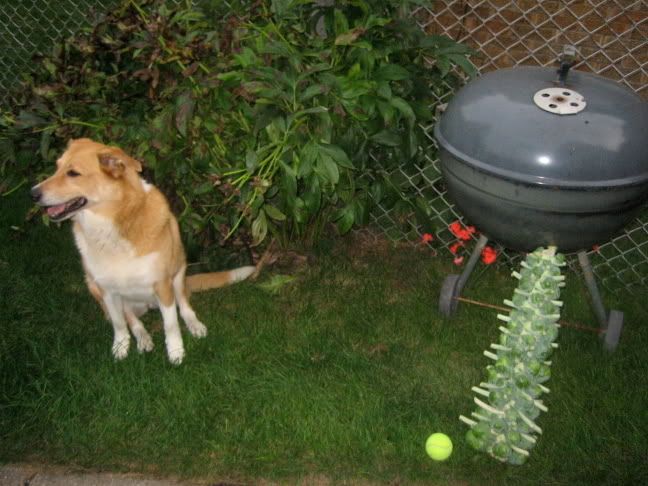 Last week, Papa's frisbee got caught underneath the fence in my backyard. When she tried to wrench it out, she knocked over the grill.
Oh no, Papa! Not the grill!
Fortunately, there wasn't any food in it — just ashes and half-burned coals.
In this photo, Papa is keeping a respectful distance from the Weber. And from the tower of Brussels sprouts. (They were my favorite thing in the CSA bounty Christa gave me.)
I love Brussels sprouts. The mini cabbages never tormented me as a child, so now I enjoy them baked with olive oil and brown sugar. I could've grilled them, but I thought the grill had been through enough in one day. Right, Papa?