I don't know that there's any connecting thread here, but I wanted to share these photos of my hometown friends.
Thursday
I had dinner with a few Tosa East '88 friends at Café Hollander. Steve got us all together and we talked about memorable teachers, kangaroo farms, college Frisbee teams, and who pre-partied before the reunion.
We had a blast but because Steve and Beth live in Seattle, Kris is in Sheboygan, and Bob is selective about the time he spends in Tosa ("It's inbred"), it may be another year before we are reunited.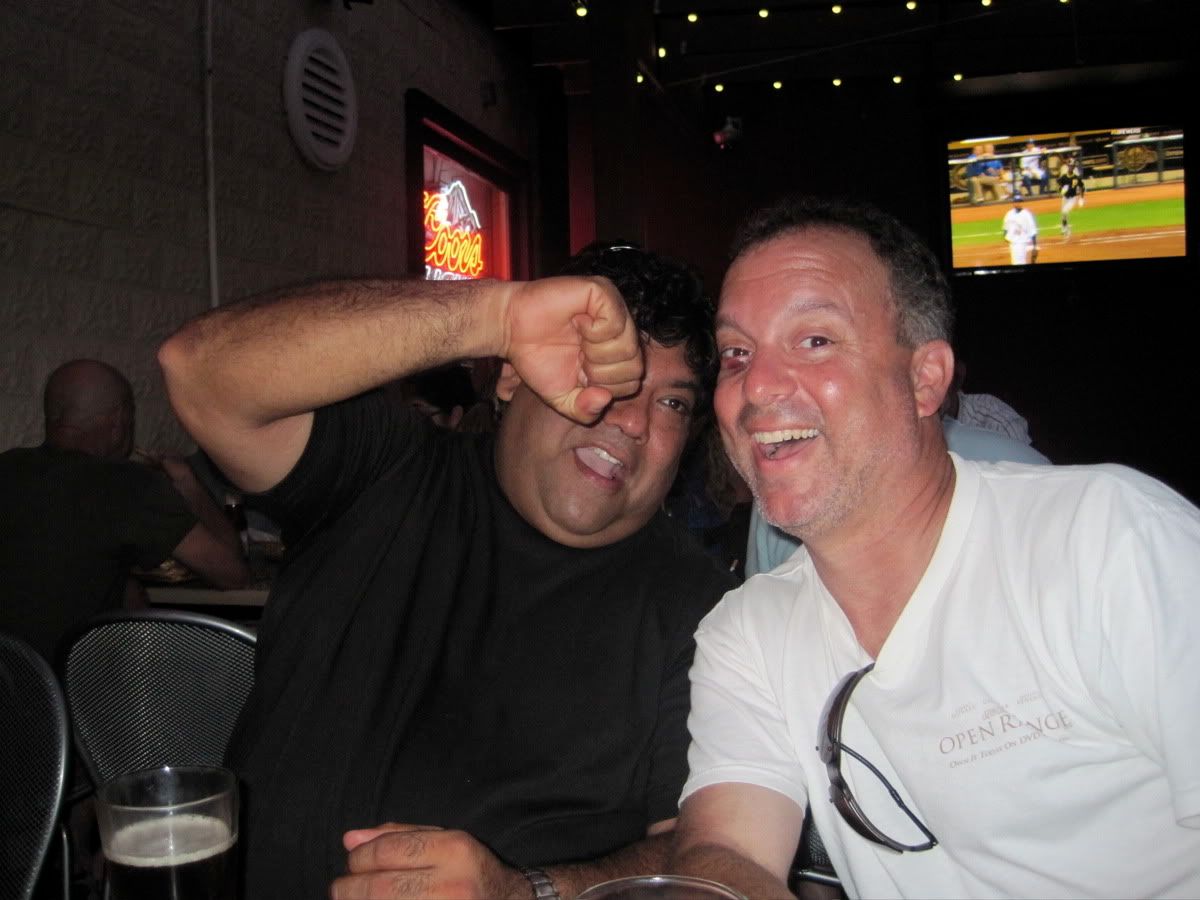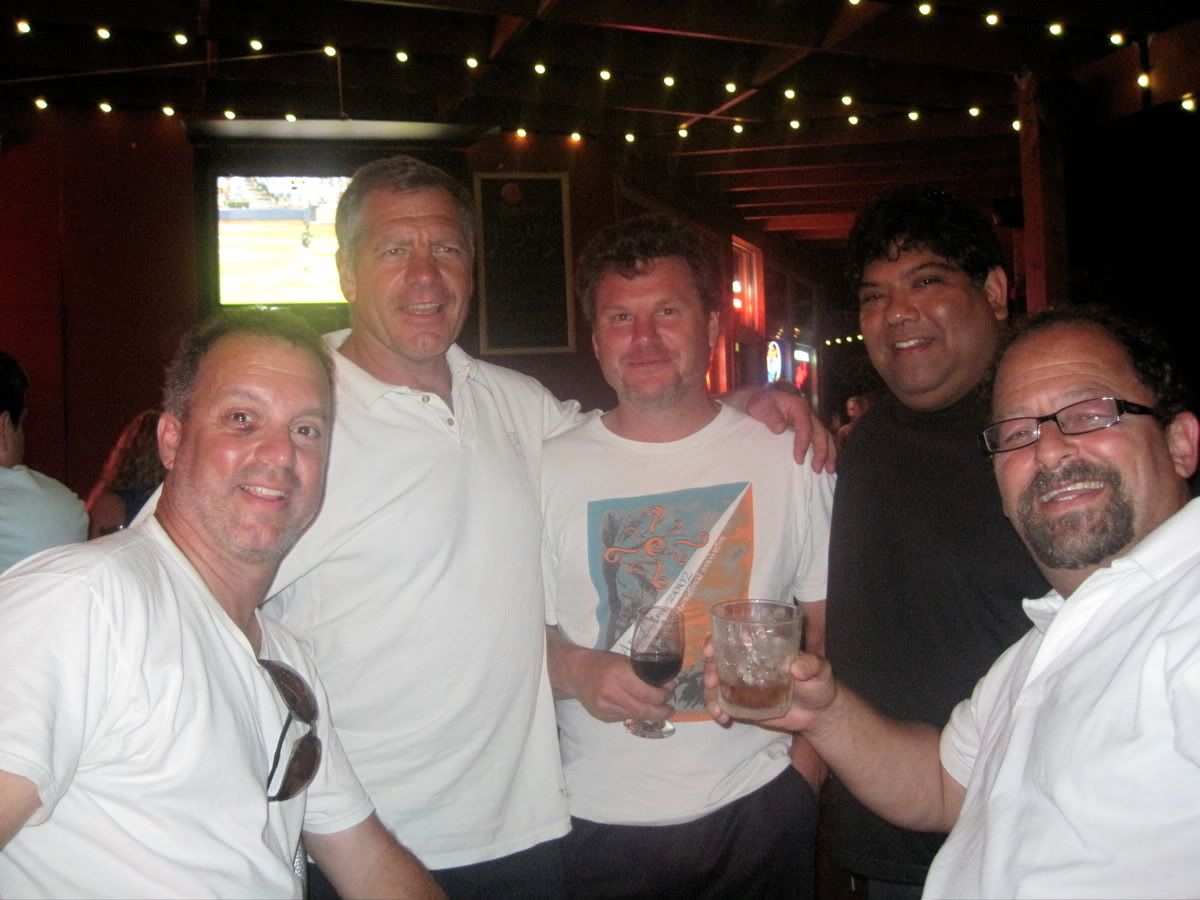 Friday
I had a mixed doubles match at Hart Park. After my
marathon match
on Wednesday, I didn't have much left. It felt like it took forever for Jess and me to lose.
Fortunately we went to Leff's afterward, where we numbed the pain with burgers and beer. Here's Jess taking out his frustration by pummeling Shappy.
It was another fun outing as lots of the gang came to hang out.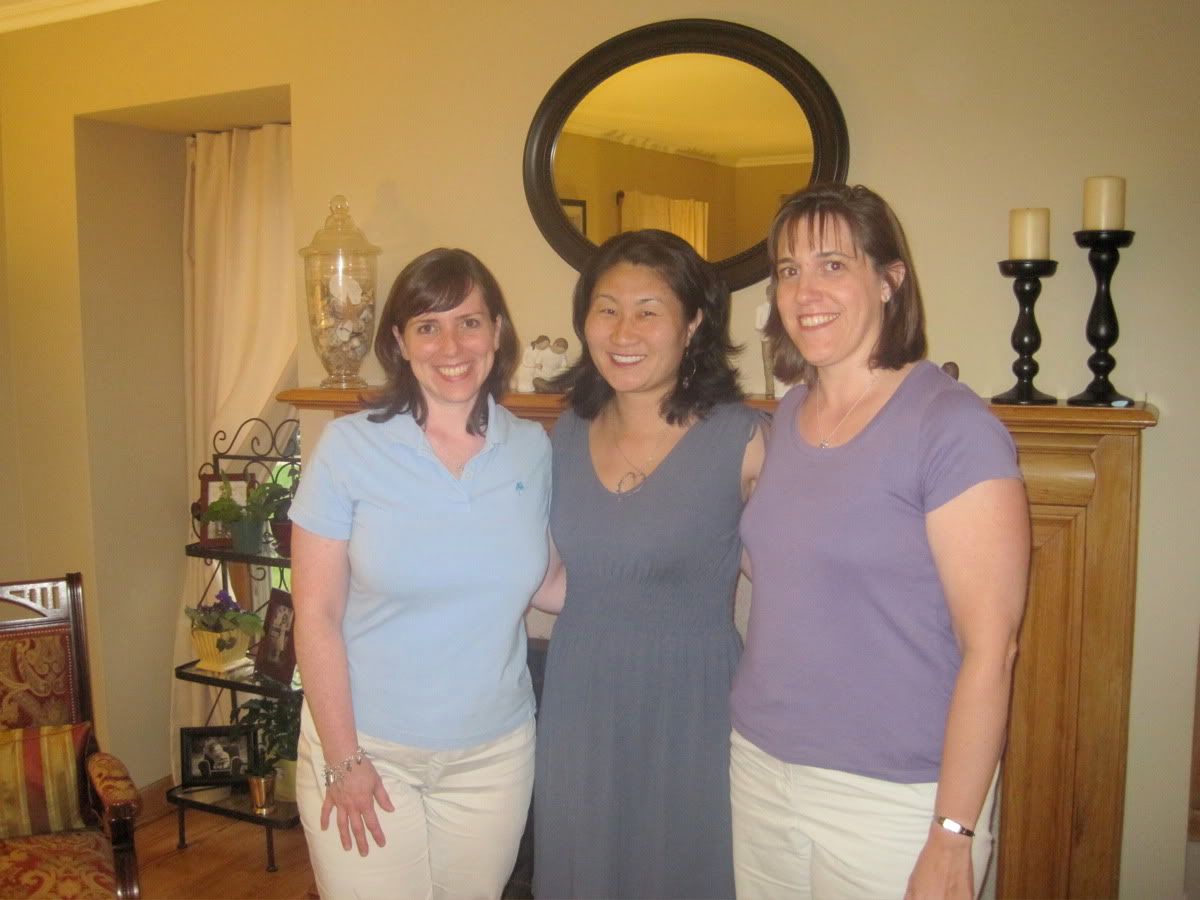 Saturday
Sarah, Molly, Katy, and I grew up on the same block in Tosa. Molly (class of '90) hosted dinner for three generations of the Mevis clan.
It was an evening of brats, brownies, coconut cake, and catching up about neighborhood goings-on (like the world travels of a kid we used to babysit for who liked to be called The Lord). Plus Danny tromped around with one red boot and we enjoyed the musical stylings of Ella and Charlie.
I recently heard a saying, that one old friend is better than two new ones. But I feel lucky to have both!