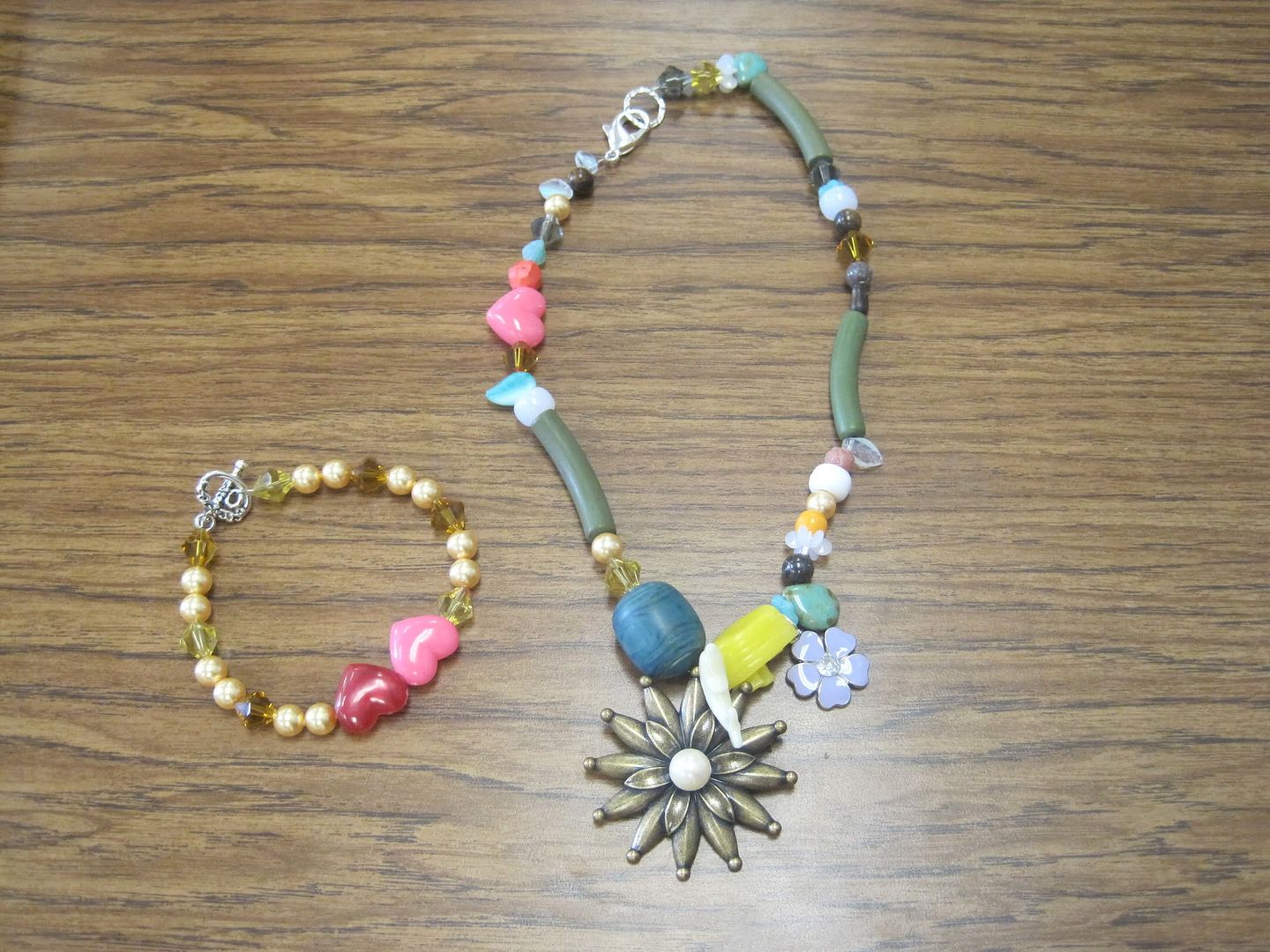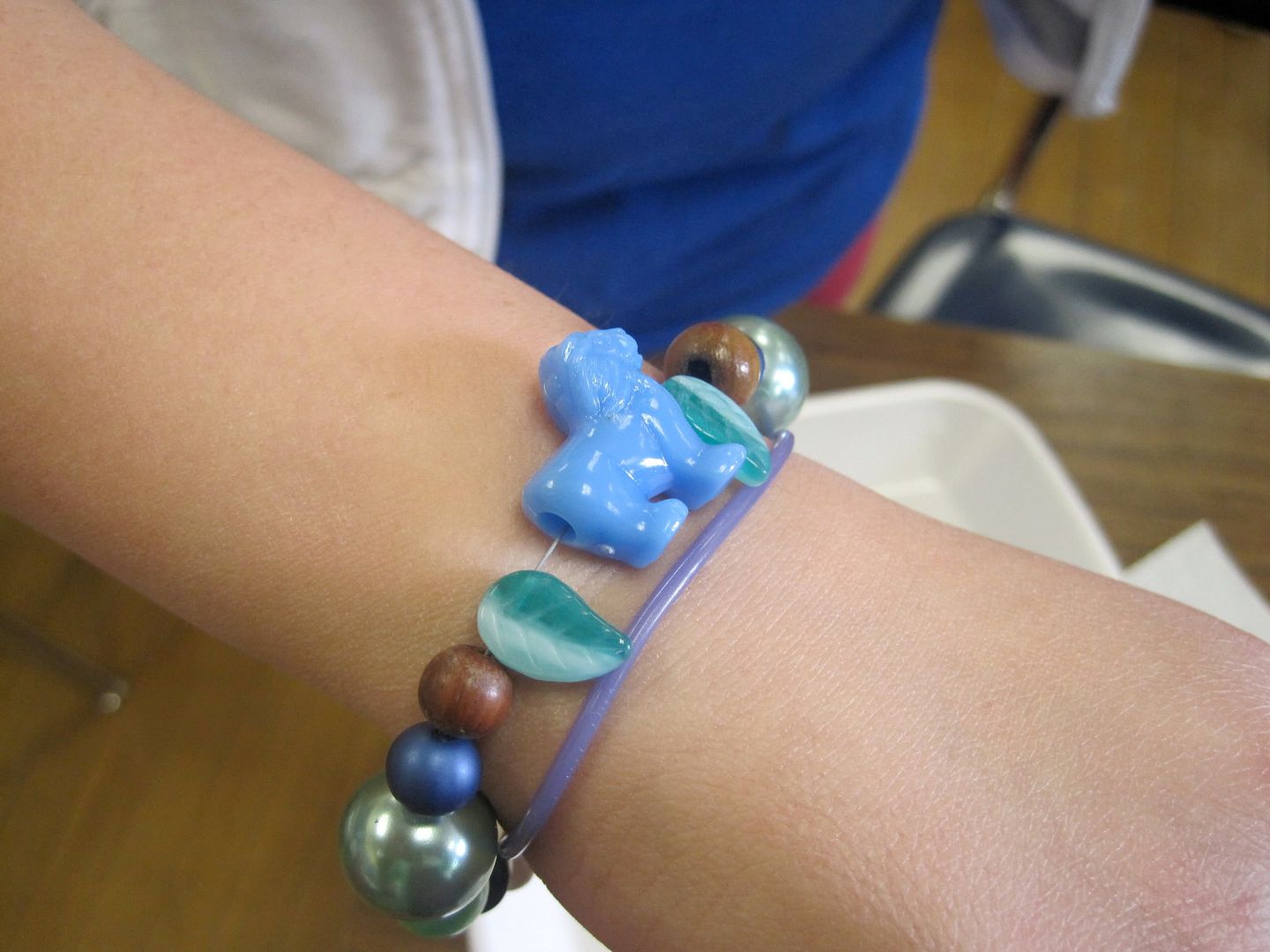 Kelsey and I taught jewelry making for a high-interest day, and it was a blast!
Michelle, who organized the day's activities, let us snap some photos of her daughters, Julia and Jenna. Since we didn't get permission from other parents, I've included just the jewelry from a couple of the kids.
I wish I had thought of this beforehand — one of the girls, who made the set with the big flower pendant, was thrilled. "Awesome!" she said. "Is this gonna be in the magazine?"
Everyone seemed to have a great time, despite a few dropped beads. And they made beautiful jewelry from the hodgepodge of supplies we gave them, mixing metals and materials, combining earth tones with gold, and even doing some color blocking. A boy made that last set for a Mother's Day gift; I love the pairing of the teddy bears.
There were about 20 kids in the first session, and everyone got done at the same time! Luckily Jenna was there to help. She took our class two years ago, so she knew how to attach clasps on necklaces and bracelets.
So thanks, Jenna, and all the kids we met. We had a great time and hope to be back next year. And who knows, maybe next time we'll pop into the other sessions — dog training, cake decorating, pizza and gelato making, it all sounds fun!