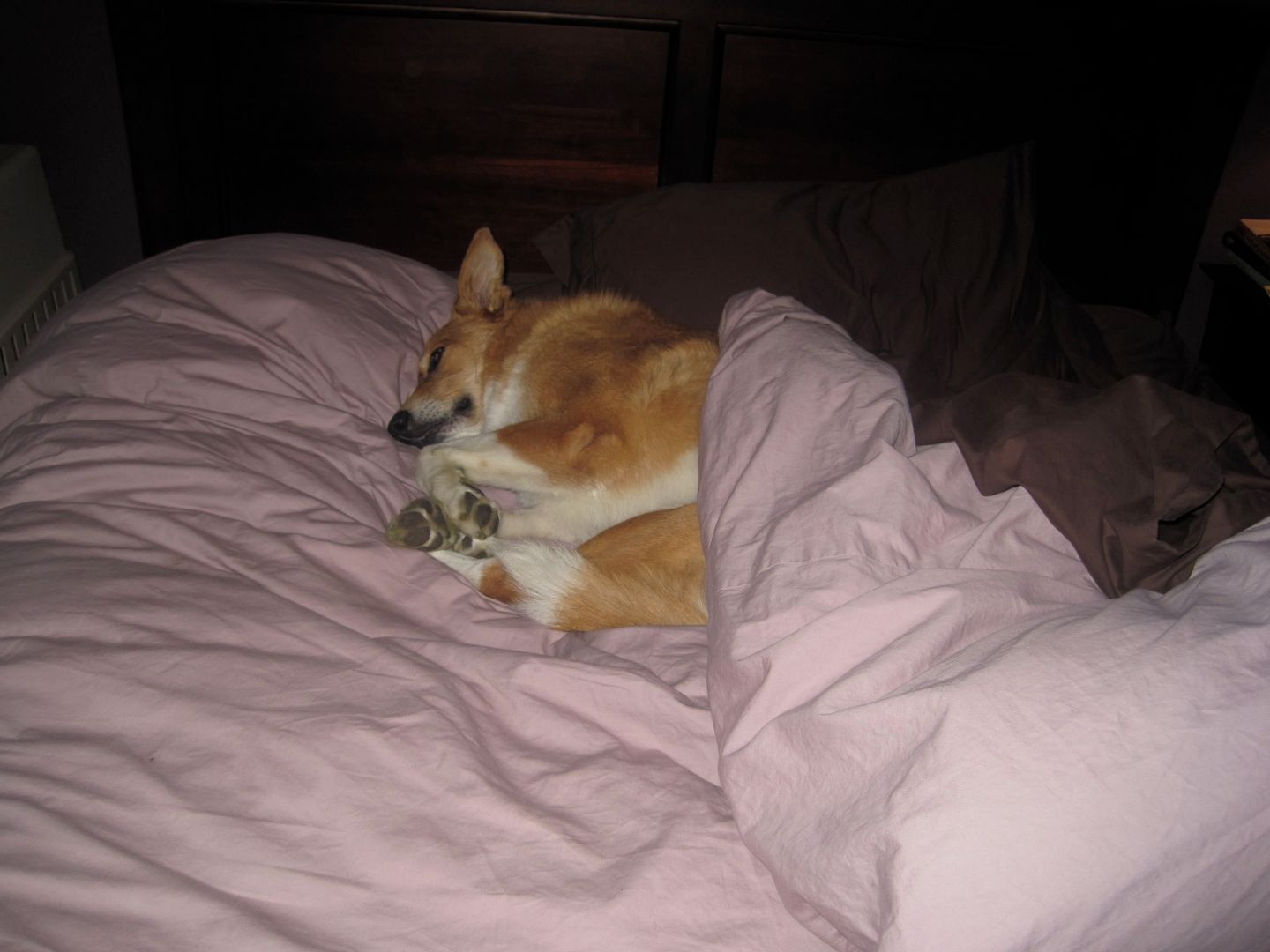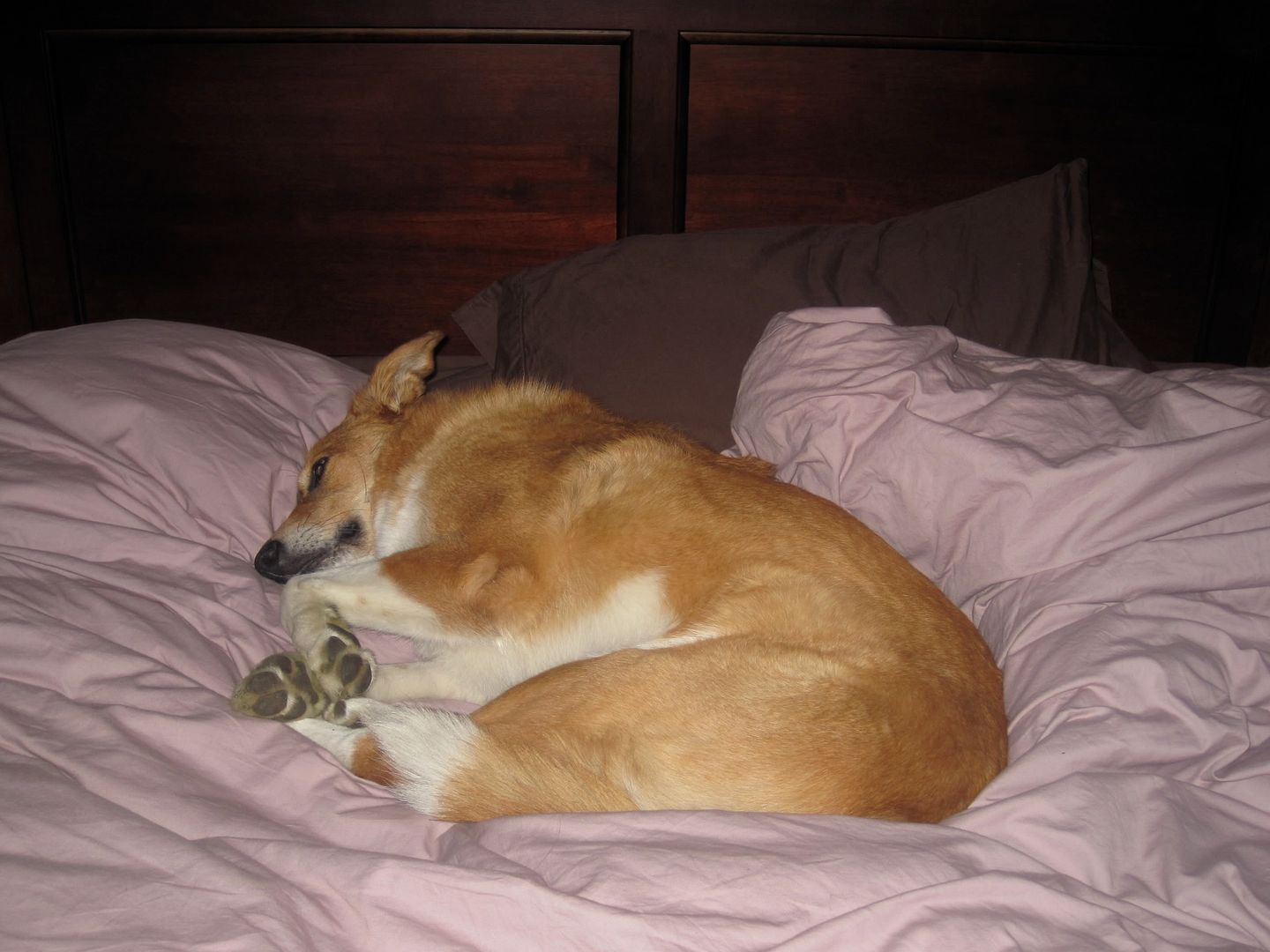 I have insomnia. Often.
During those times, I actually envy Papa. Like when it's 1 a.m. and I get out of bed to grab a crossword puzzle, and she sleeps. Impervious to my suffering.
Comfortable, Papa?
By sleeping on the diagonal, she can maximize her space on the bed.
She's also an
aggressive snuggler
, treating me to every twitch, gurgle, sigh, and snore. Sometimes I manage to sleep through Papapalooza only to wake up in the morning and find we're sharing a pillow.
Oh no, Papa, you are sneaky even when you sleep!