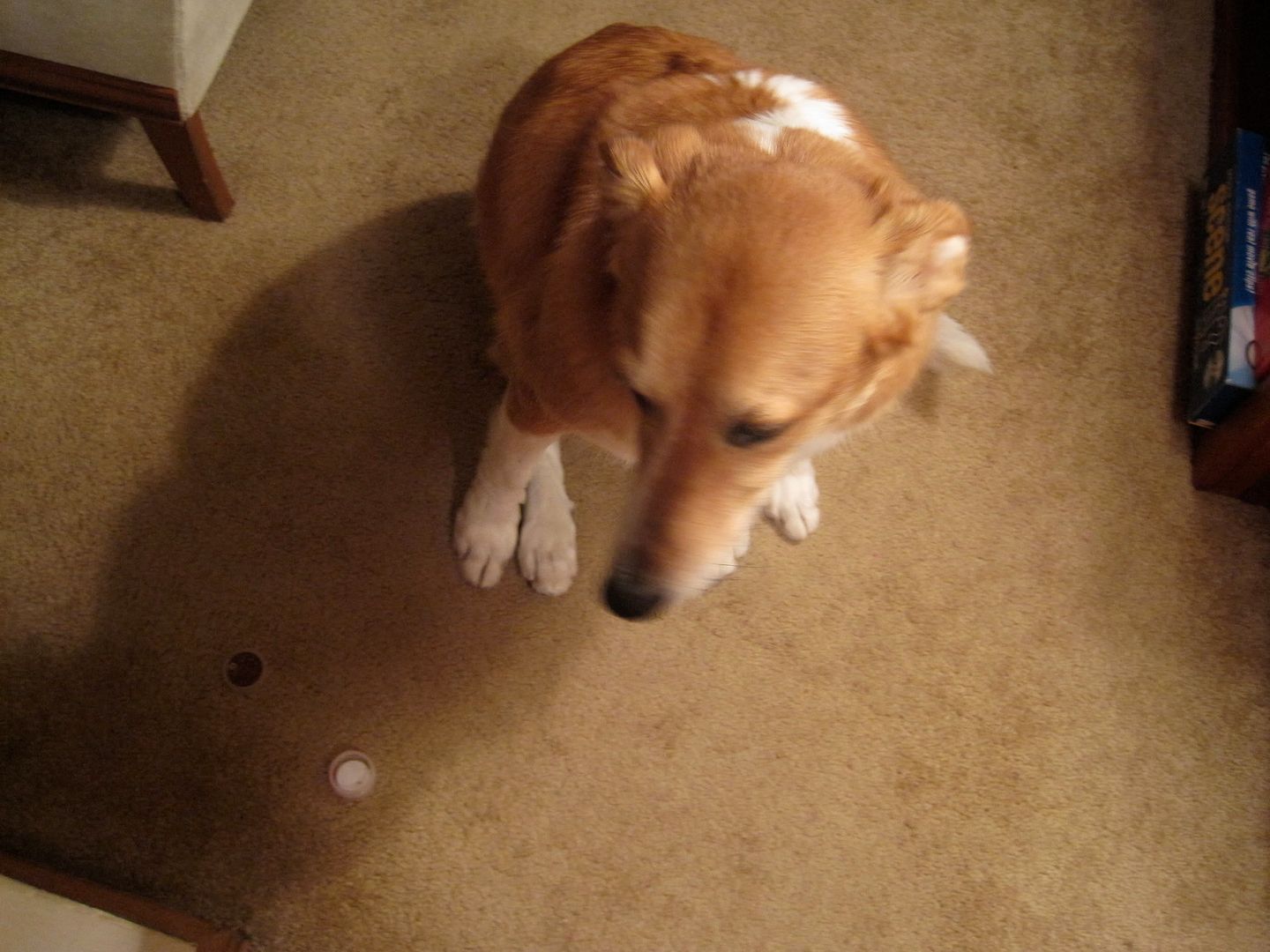 I was still thinking about the puppy I saw on
Valentine's Day
, so I stopped by the Humane Society tonight. Here's a
link
with the pup's photo, but by the time you read this, someone will probably have snapped her up.
Janis, a 20-pound, four-month-old border collie/spaniel, arrived as a stray from a shelter in Tennessee. She has dark eyes, teensy teeth, and a face that looks more foxy than in the photo. I loved meeting her: she gave kisses, hopped after her rope toy, curled up in my lap, and tried to chew my fingers and the heel of my shoe. She also put treats in her mouth and then dropped them onto my coat. Wacky!
I considered whether I should have Pops meet her.
Then I arrived at my parents' house.
Pops had eaten a package of noodles, fish flakes, and half a bar of soap. She had also left a few pieces of shredded plastic bag in the dining room. Sigh.
If there's room for a second dog, I'd prefer that he or she be not too smart. Not stupid, but not smart enough to, say, open the bathroom door, unscrew a pot of lip gloss, and eat it. Oh, Papa.