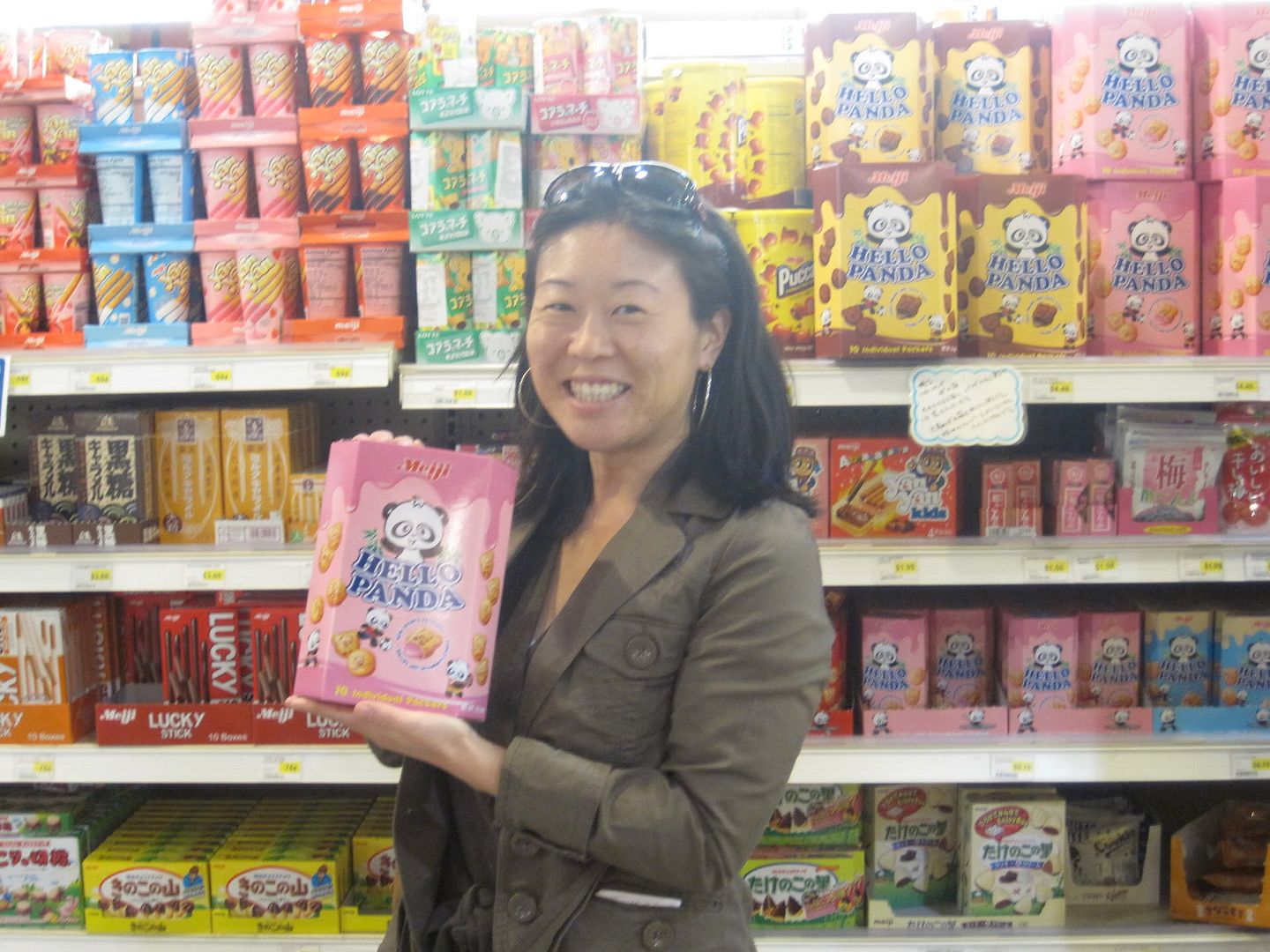 Maybe it's post-vacation blues (can you get jet lag from going to California?), but I've been craving sweets lately.
I've been trying to pace myself with my treats from
Marukai
, a Japanese store with a huge snack aisle. (Here's Yukie with some
Hello Panda
cookies.)
For some reason, Marukai doesn't sell Choco Baby candy
online
, but you can find boxes of them on Amazon. I love the adorable packaging of the
five-pack assortment
.
In case you were wondering, a Choco Baby is not a baby-shaped chocolate; it's a pellet of chocolate shaped like a blunt Tic Tac. Some (but not all) of the babies have a star-shaped design inside. So charming!
It's humbling to shop at Marukai; there's a whole candy world left to discover. At some point, I'd like to try the
Ginger Ale KitKat
. It could be disappointing, but what if it's the best thing ever?