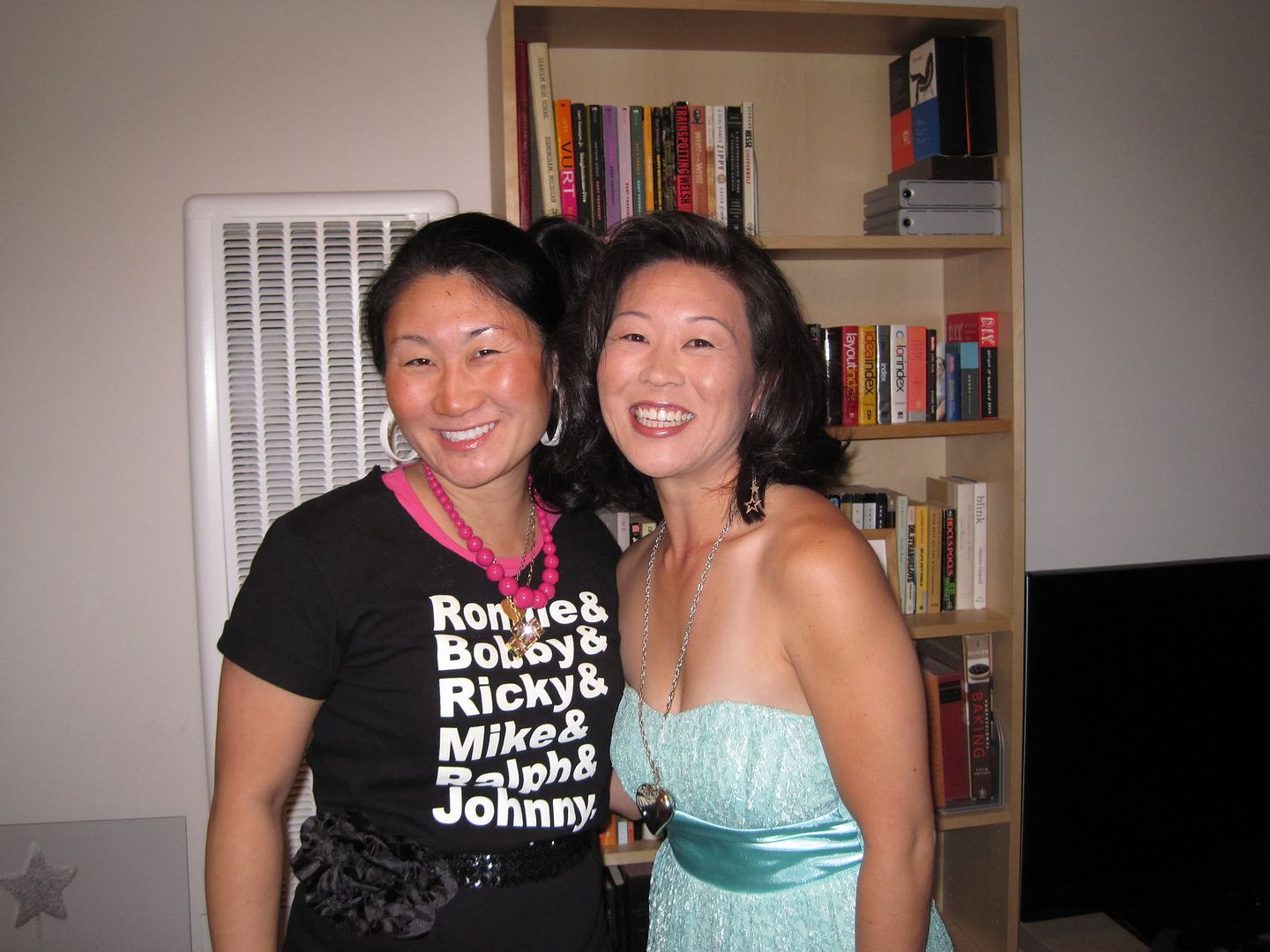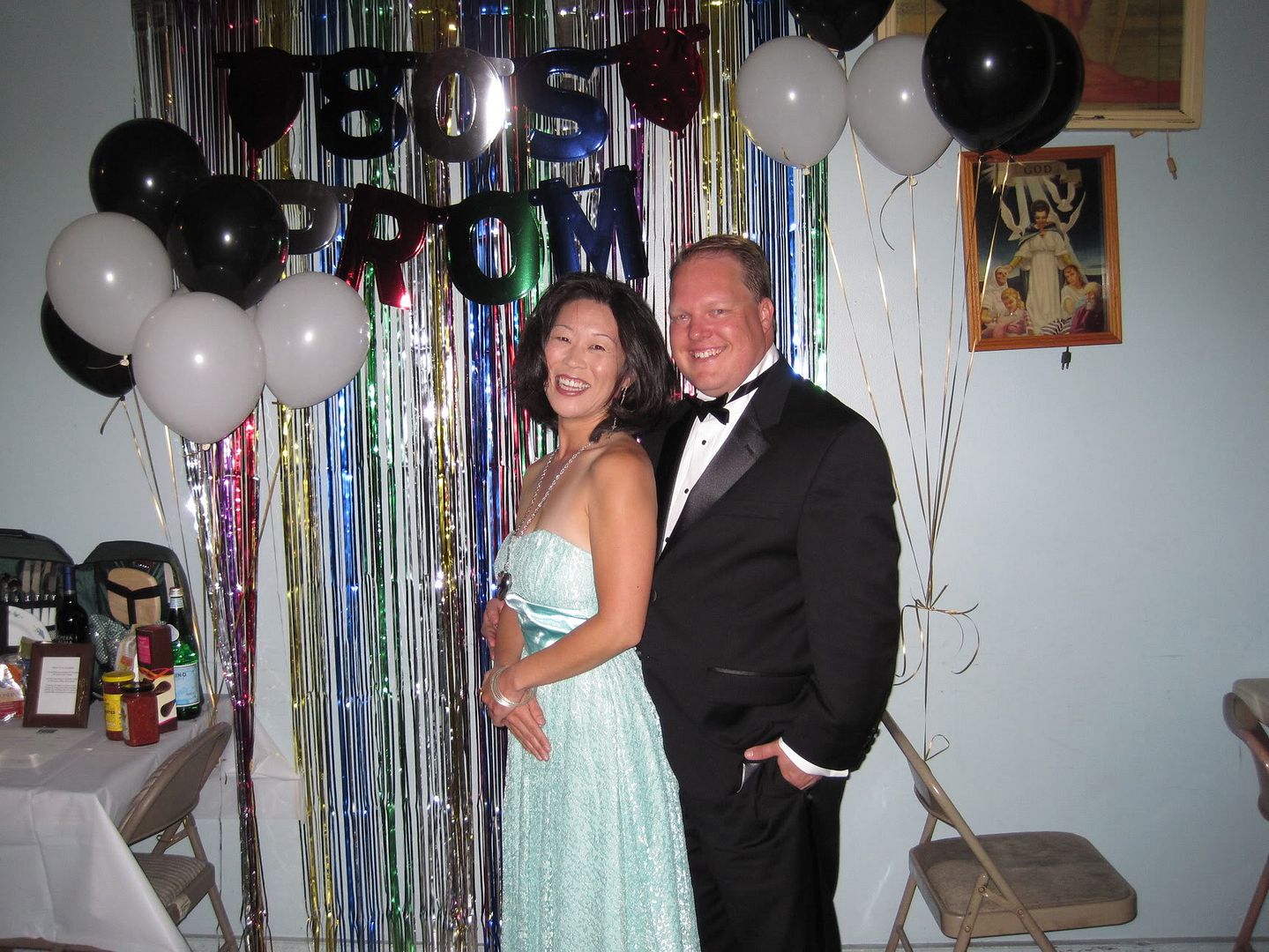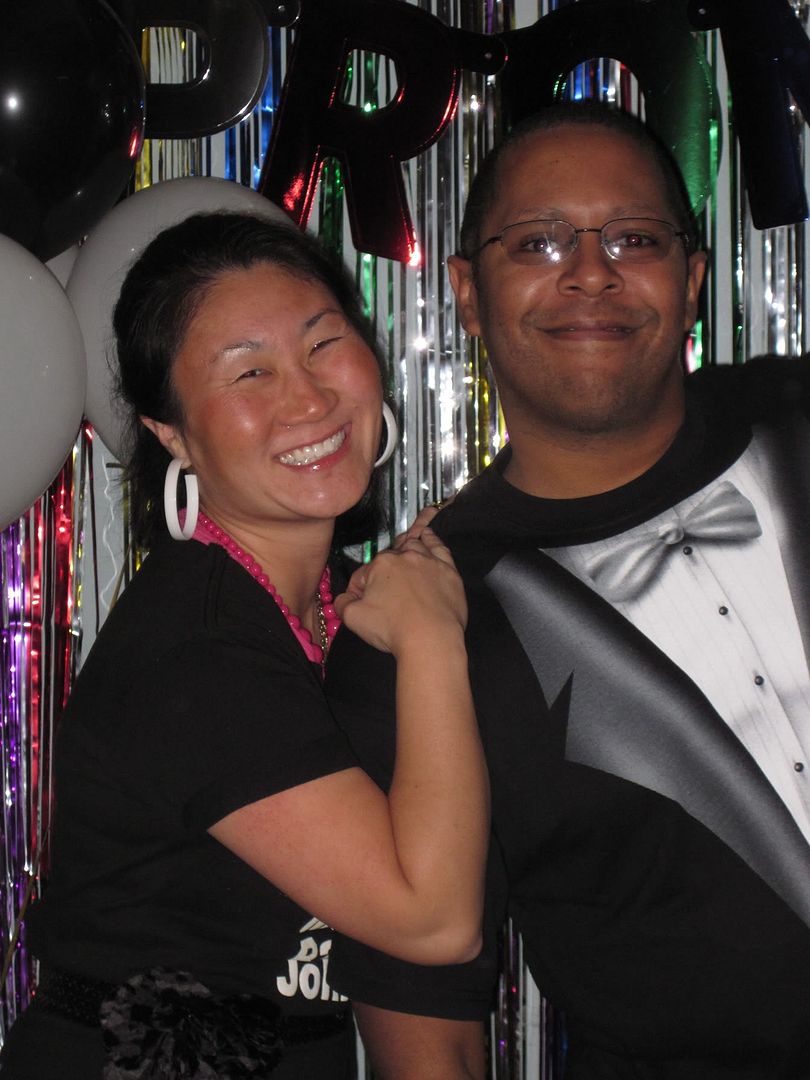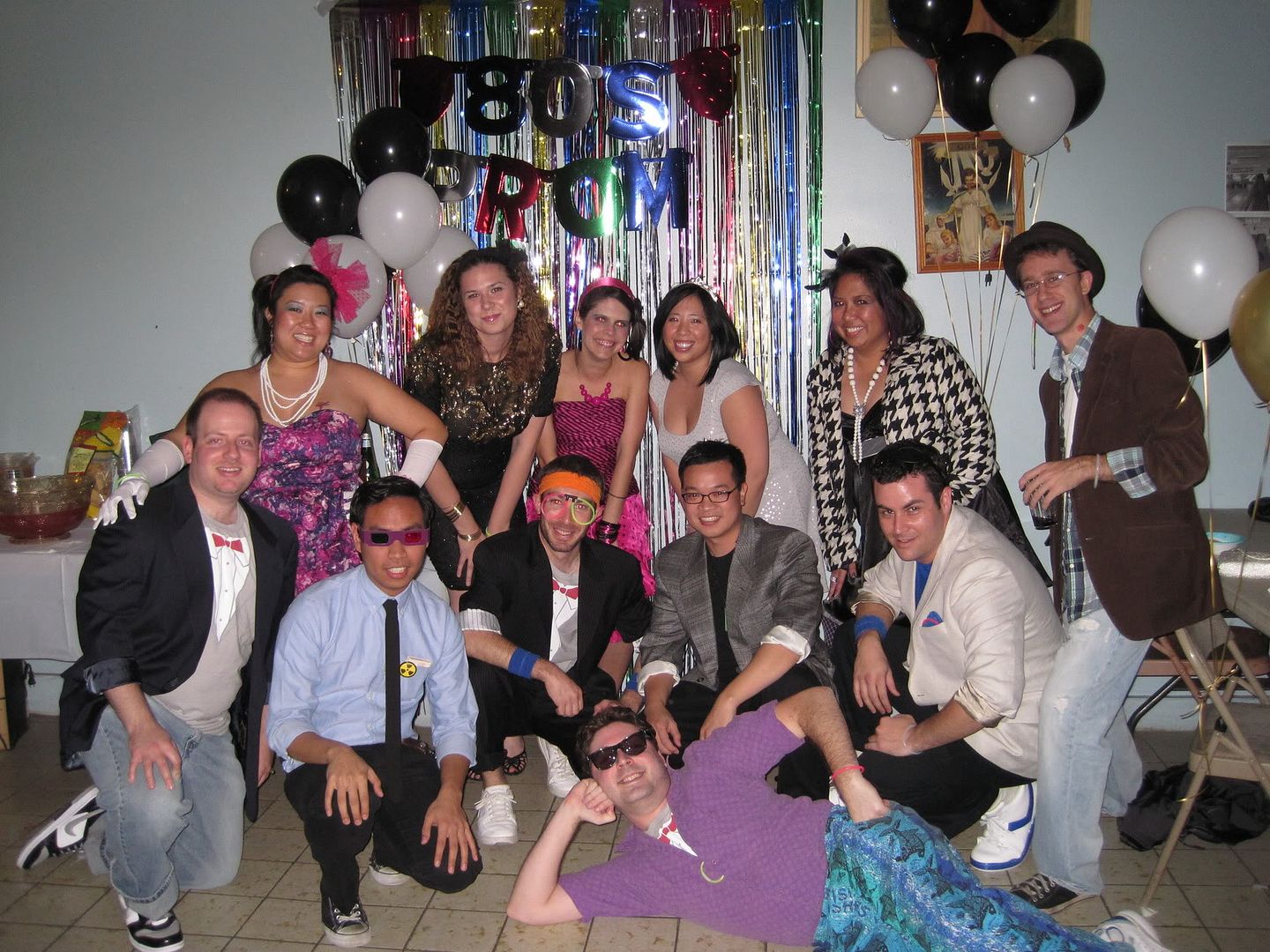 Yukie and went to an 80s prom hosted by one of her Team in Training friends. For the occasion, she bought a $10 mint green lace dress that she accessorized with mismatched earrings, a heart necklace, and a pair of silver ankle-strap heels. I went with an 80s (though not prom-y) look: my New Edition t-shirt with a hot pink tank top, satin skirt, white plastic hoops, and a side ponytail. Our Mensa friends Devin and Bryan — our dates — wore a tux and a tuxedo t-shirt, respectively.
Because Yukie used to shoot prom photos, she was an expert at posing: Don't she and Devin look like a classic prom couple?
I had forgotten how many different looks people wore in the 80s. I remember what we (the girls) wore but I forgot about the guys' styles. I took in the view as I sipped my vodka tonic. (It tasted like gin — reminiscent of the first time I got drunk, from kamikazes the house boy had made. Heady times, the late 80s.)
It was mind-blowing to see polo shirts with upturned collars, parachute pants, rolled-up jacket sleeves, skinny ties, Chuck Taylors, and terry-cloth headbands. But I think my favorite was the guy who wore a teal t-shirt under a cream-colored jacket. Very
Miami Vice
. And his Nikes looked great while he did the Running Man.
The DJ spun some classics, but I have such a fixed memory of the 80s, I was waiting for "It Takes Two," "A Little Respect," some MC Hammer or Depeche Mode or New Order. Also missing: the arena rock anthems of Styx and Journey. And while I loved hearing "Friday I'm in Love," that was
so
1992. I know that they couldn't fit a decade of music into just a few hours of prom, but I can only hope that the night ended with "True" or "Crazy for You" or even
"Forever Young"
.
I'm glad I went to Prom. It was a chance to appreciate (confront?) the 80s again, beyond just experiencing them as
background music
.