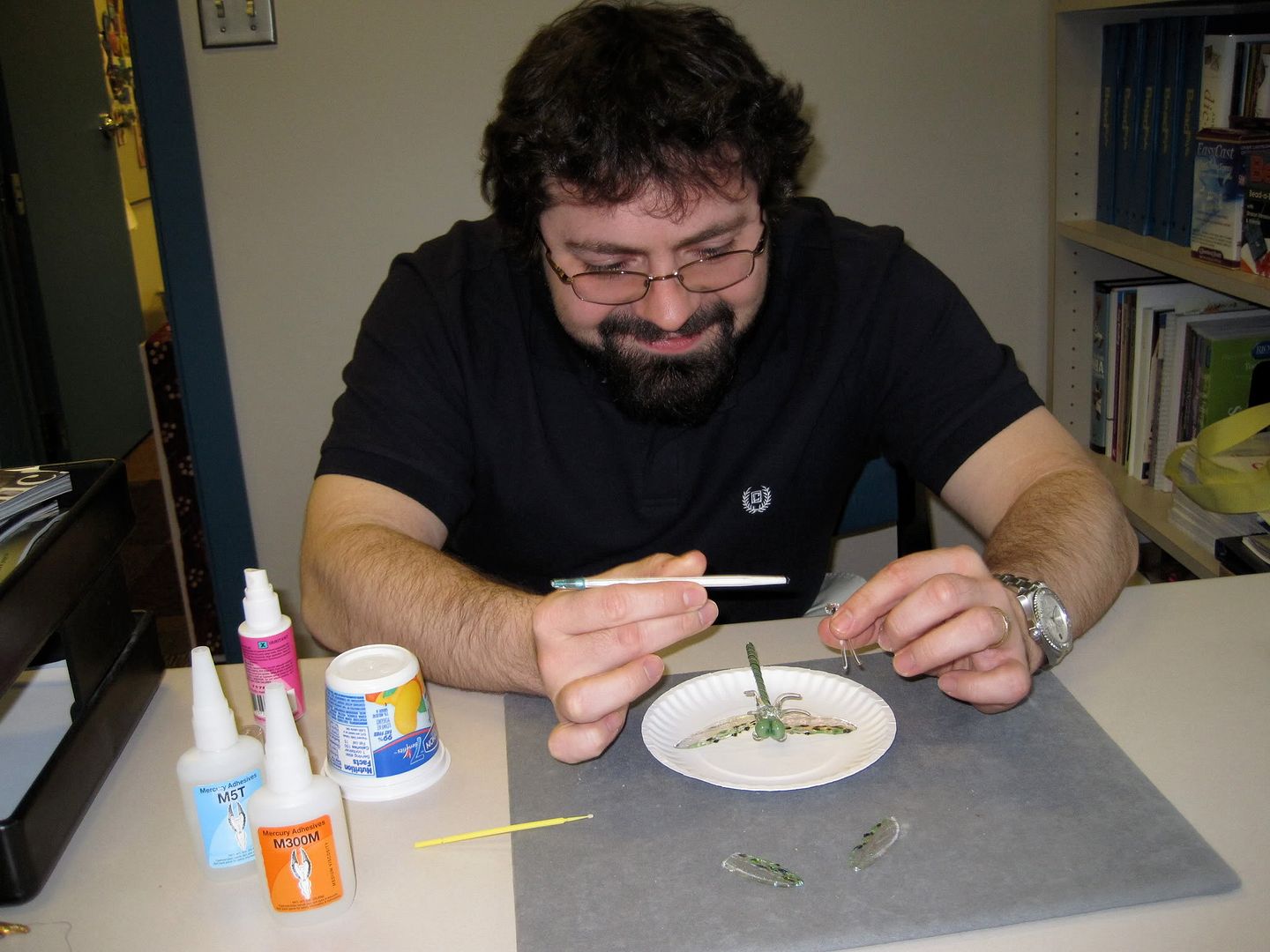 When I told Tim (of
Model Retailer
) that this was a week of broken glass, he asked, "Is that a metaphor?"
Alas, no.
My friend Mike asked me to repair a glass dragonfly that his wife, Holly, accidentally broke. I didn't have high hopes, but Tim brought over some supplies and went to work on the various pieces.
He reattached the tail, a leg, and two wings. This dragonfly has learned to fly again! (Insert Mr. Mister song here.)
On a less inspiring note, I'll be taking my car to a glass place to have my front windshield replaced. On the first cold night that I left my car out for a couple of hours, a seemingly benign (and definitely small) crack traveled across my entire windshield.
If you've got a suggestion for an appropriate 80s song, metaphorical or otherwise, it would really cheer me up.