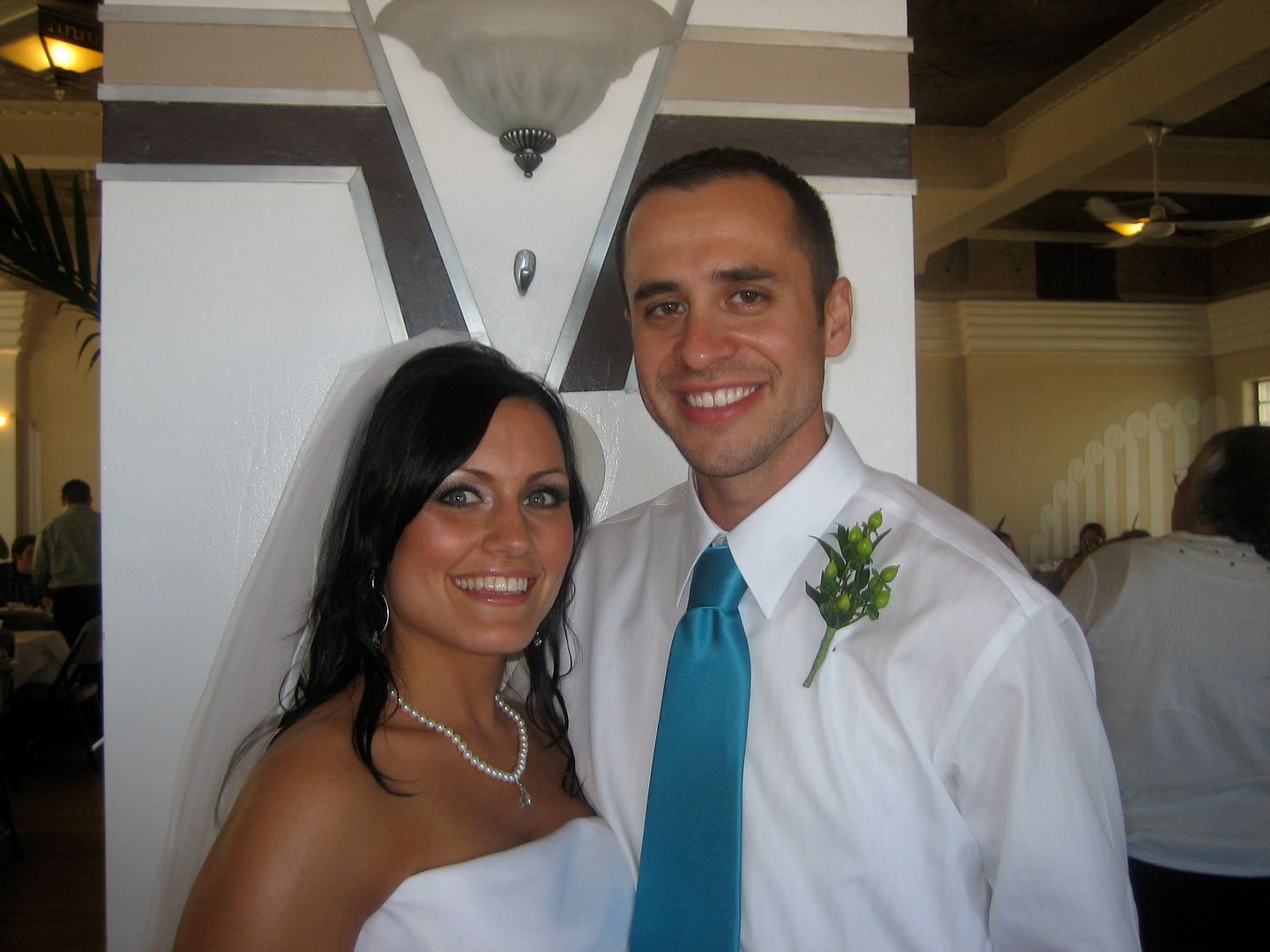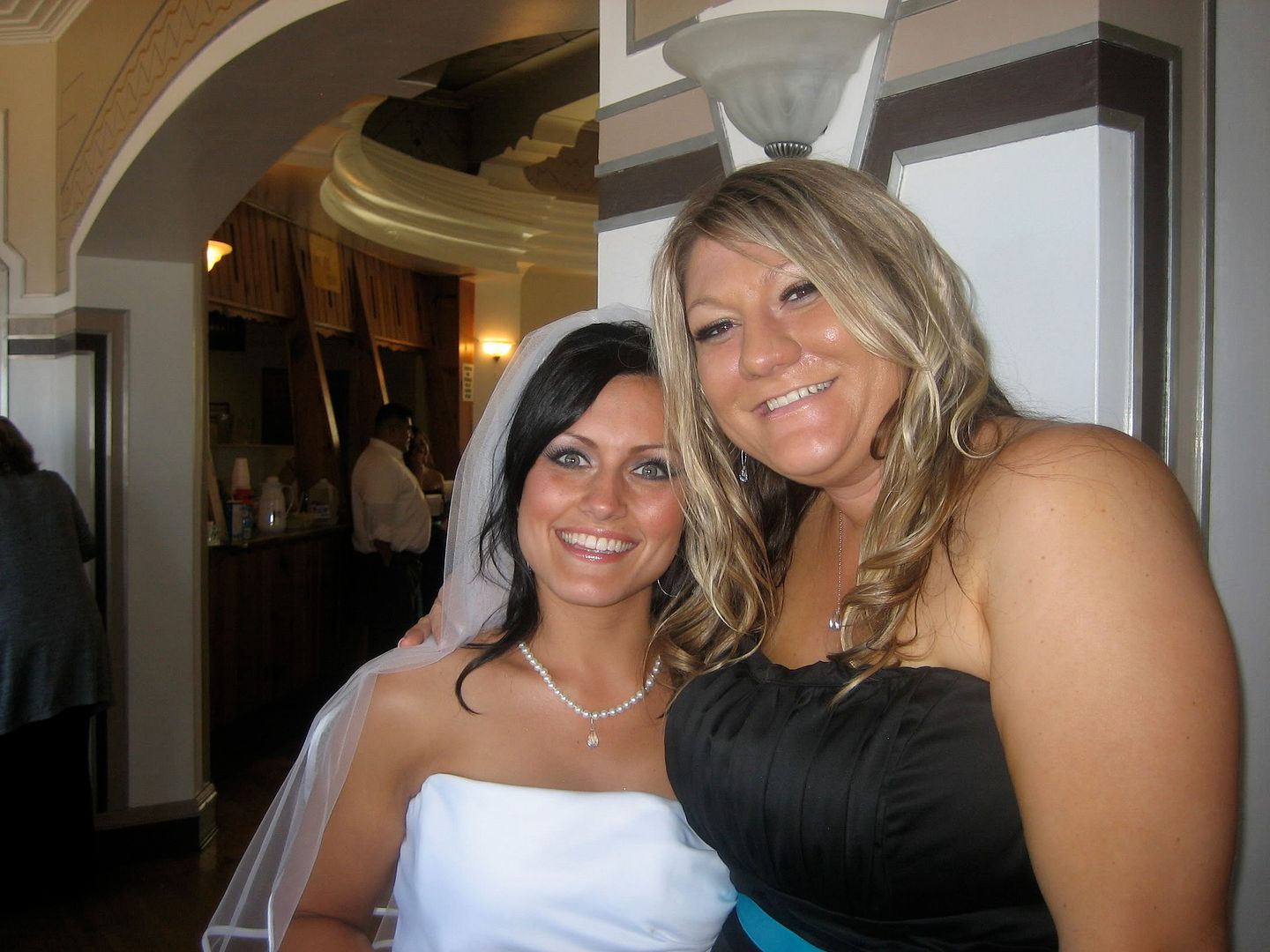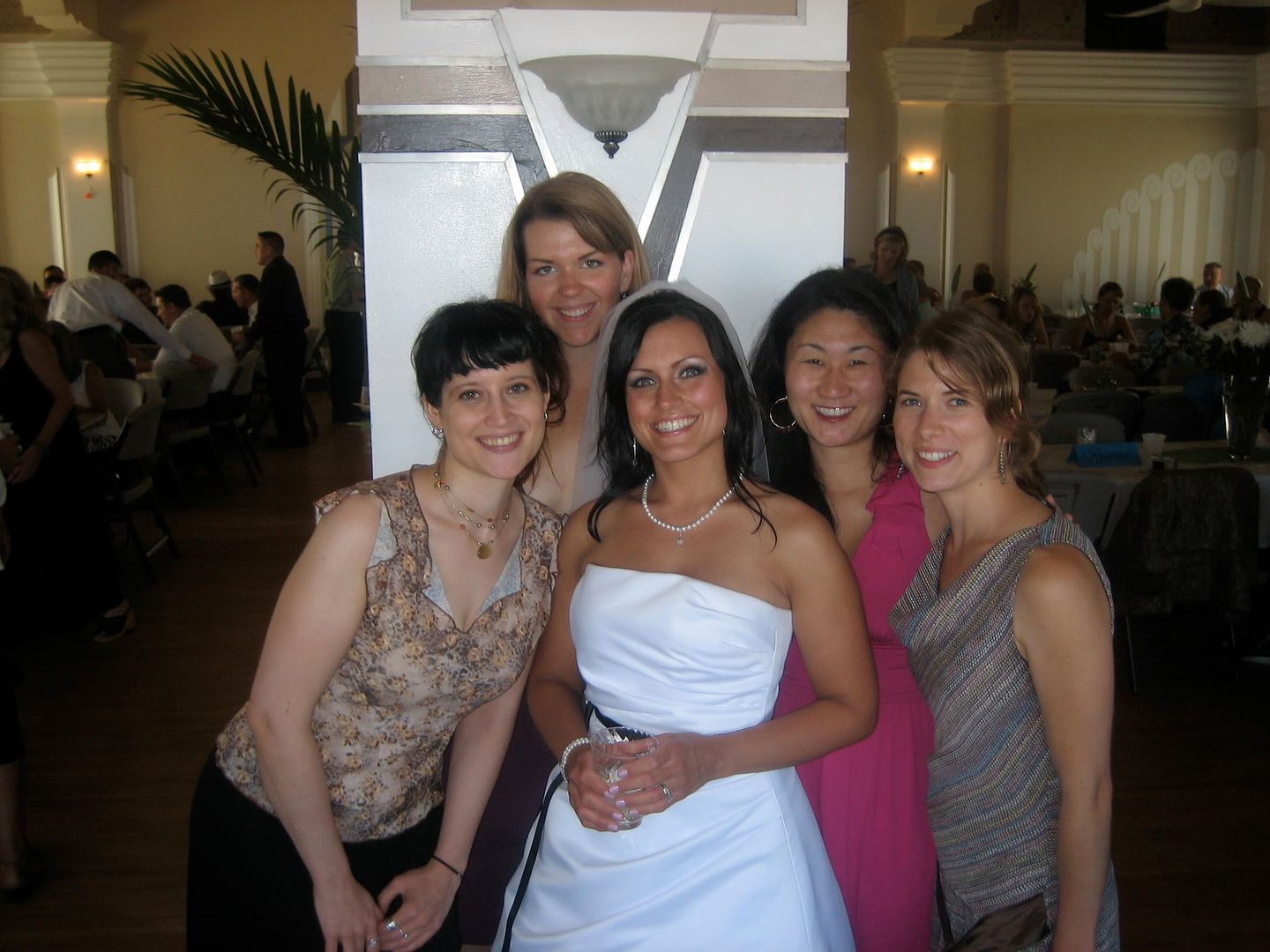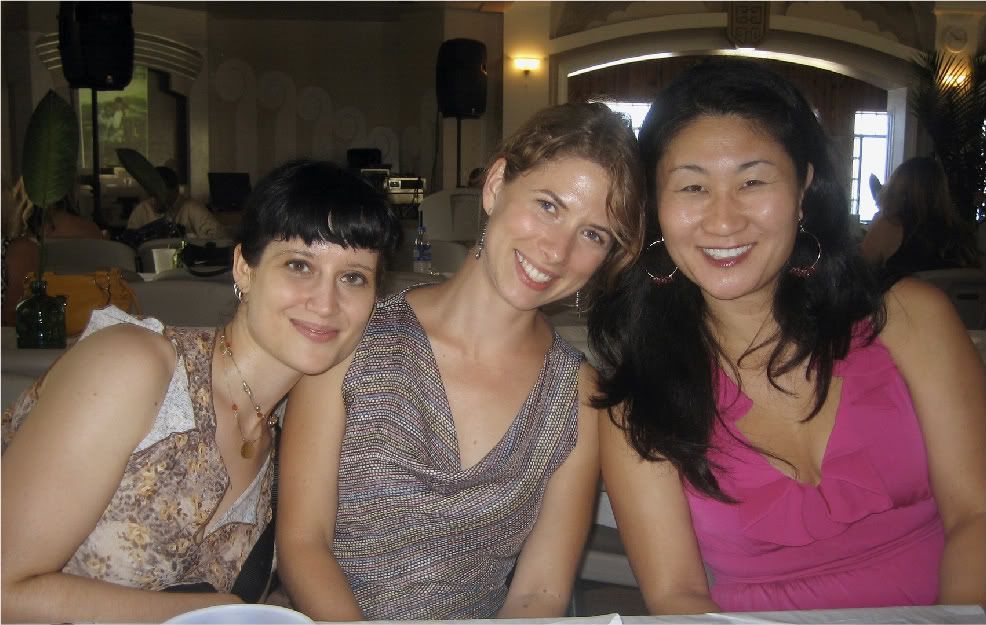 Yesterday I went to Serene and Carlos' wedding, which they held at a beautiful park that overlooks Lake Michigan.
Because of my directional impairment in getting to Kenosha, I missed Serene walking down the aisle. That was a bummer: the bride walking down the aisle is my favorite part of any wedding — it's like hearing the national anthem at a basketball game.
I did get to see them say their vows. They both looked happy and relaxed — especially at the reception, where we all ate chicken and ribs and potato salad. Both of them laughed a lot (check out their wigs at
Carole's birthday party
to see their sense of humor). I remember talking to Carlos at that party — he was mocking us because our gang tended to talk about work. A lot.
Speaking of Kalmbach, Jenni, who was a designer in the art department, was Serene's maid of honor. Serene gave the bridesmaids jewelry that I made — silver hoops and simple necklaces to match the aqua sashes on their black dresses. (Specifics for you jewelry diehards: I used a 17 mm light azore polygon drop crystal for the necklace and a 13 mm light azore polygon drop crystal for each hoop.)
For Serene's necklace, I added a crystal to the strand of pearls her grandmother had given her. She was really easygoing about the design: she trusted me to come up with the style of the jewelry and then was thrilled with the results. Love that!
It was a great day: I hung out with friends from the art department and
Art Jewelry
girls Kristin and Addie. And we didn't even talk about work.