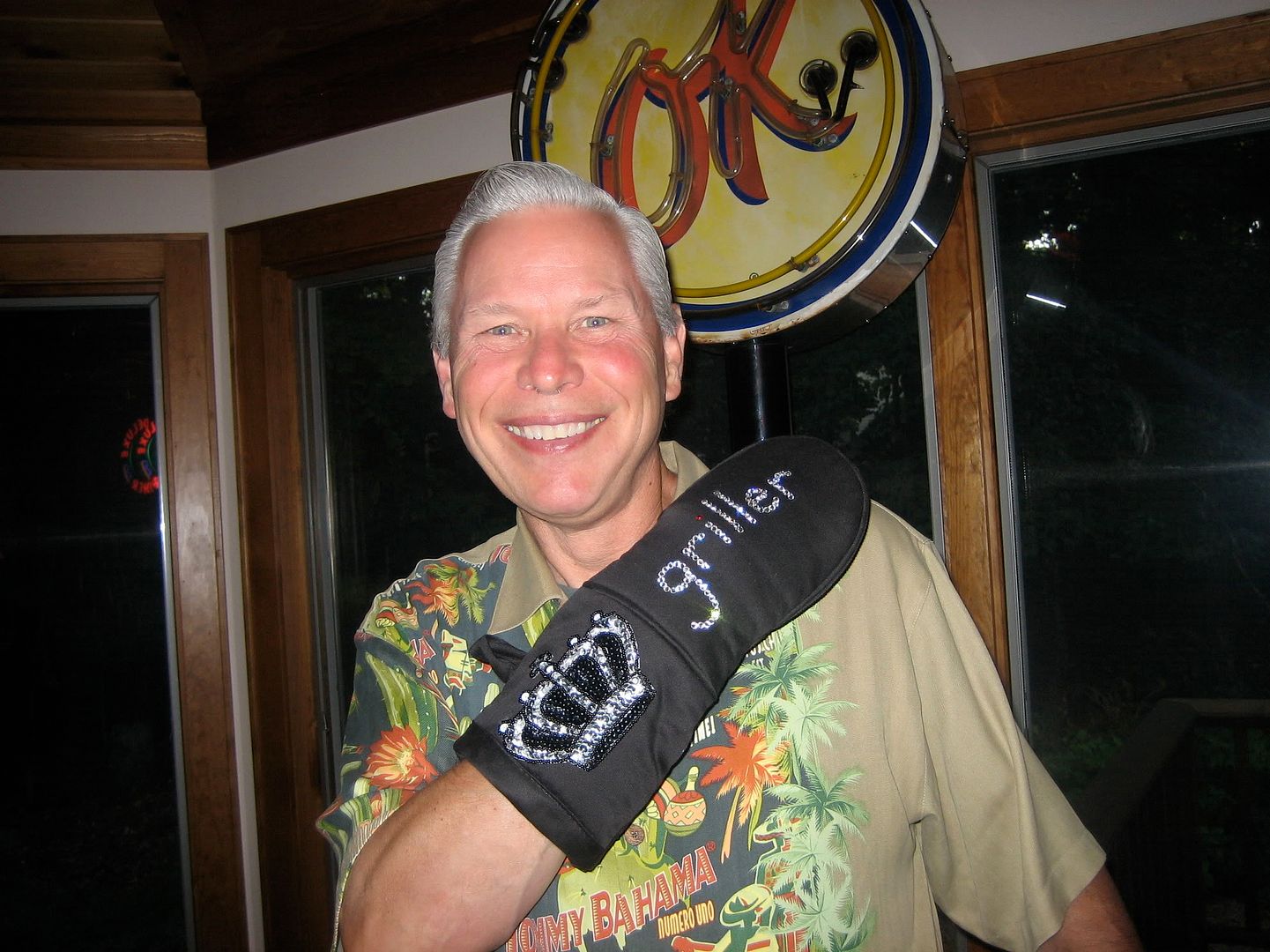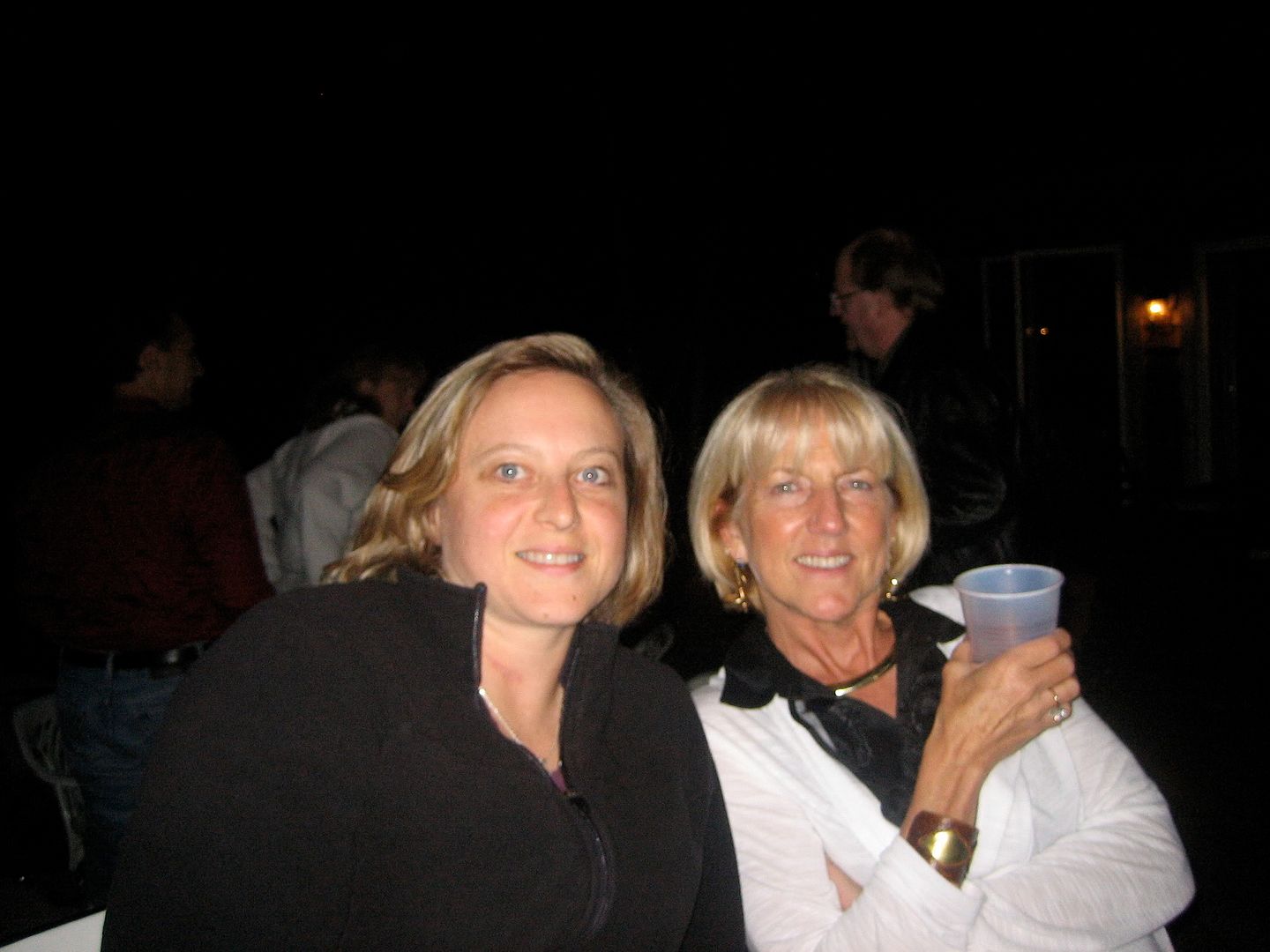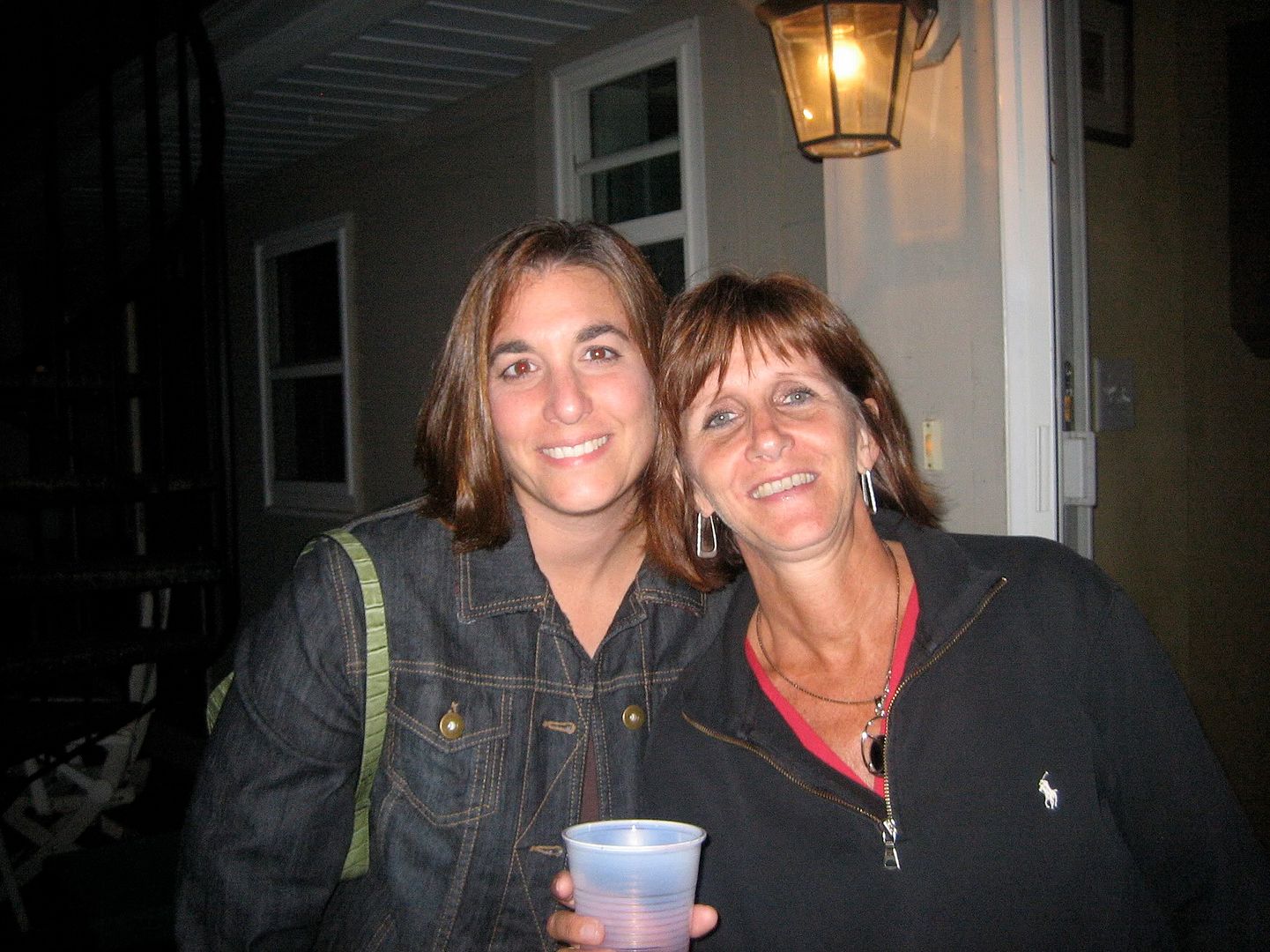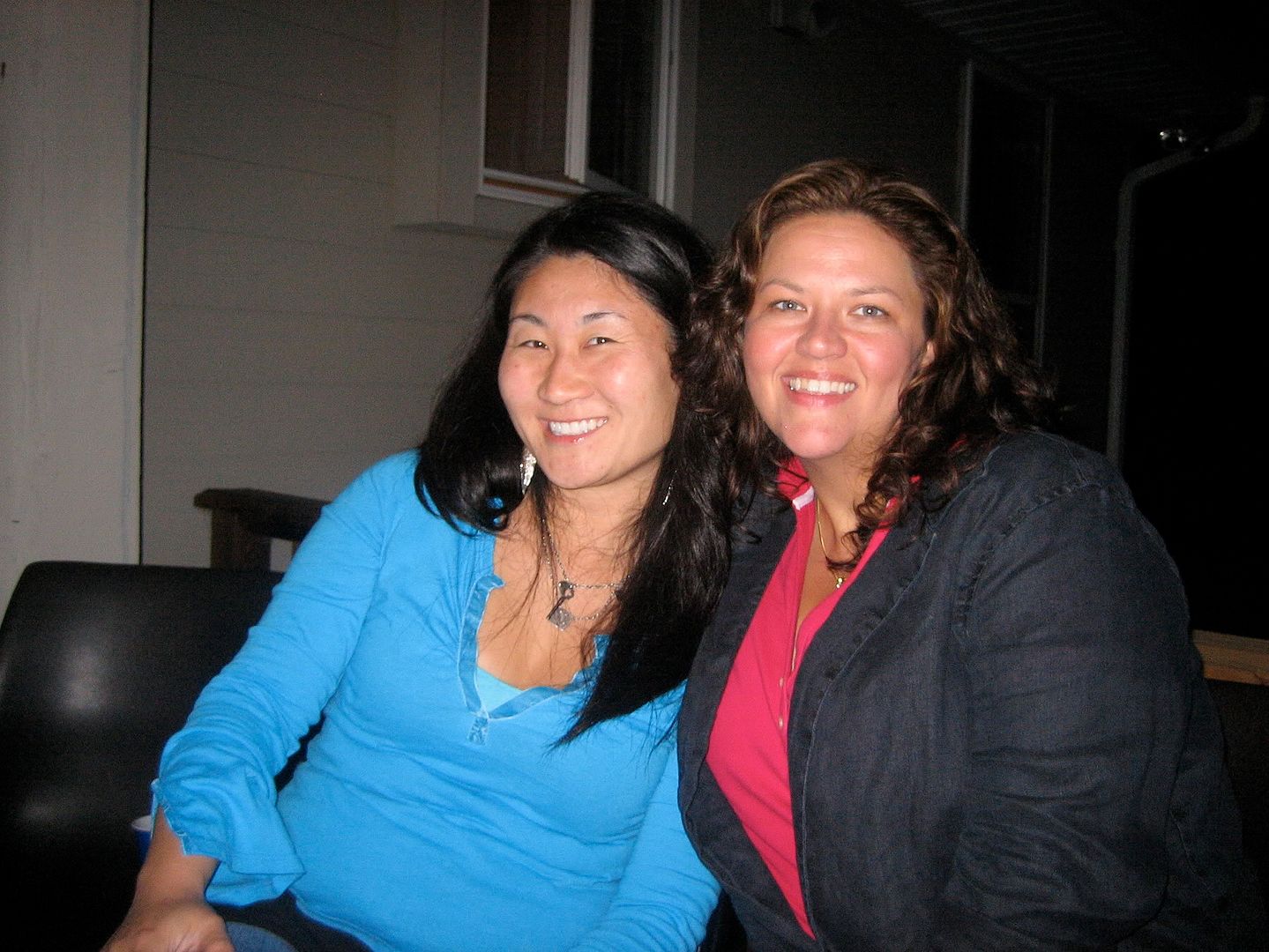 Ron, a friend from tennis, hosts an annual pig roast. This year's theme:
Griller
, a spoof of
Thriller
. Here's the King of Chops with
the bejeweled oven mitt I made him
.
After getting a tour of Ronnieland, I settled in with a pulled pork sandwich and played blackjack with Christa, Marilee, Brad, Betty, Milo, and Dave.
Maybe it was the effect of my supersized Jack and Coke, but our table was a blast, filled with tiny bets and big emotions. And the dealer was really helpful. He gave us tips about how to play — most of which I won't retain because I love the exhilaration of playing as if no one else's cards are relevant. I know, it's not a good strategy.
When the tables closed, we exchanged our chips for raffle tickets. Then Jean announced the winning tickets and Ron awarded Mike-themed prizes: a box of Life cereal, a
Thriller
poster, a Michael Bublé CD. It got dark outside (hard to see), so Colleen offered to read the winning numbers for the last raffle prize — which, suspiciously, she won. Oh, what some people will do for a
Michael J. Fox movie collection
.
Good food, live music, and gambling: Ron's bash was a fitting end-of-summer hurrah. I can't wait to see what he comes up with next year.
PS: "Wanna Be Grillin' Somethin'" is not my intellectual property. Ron came up with that.