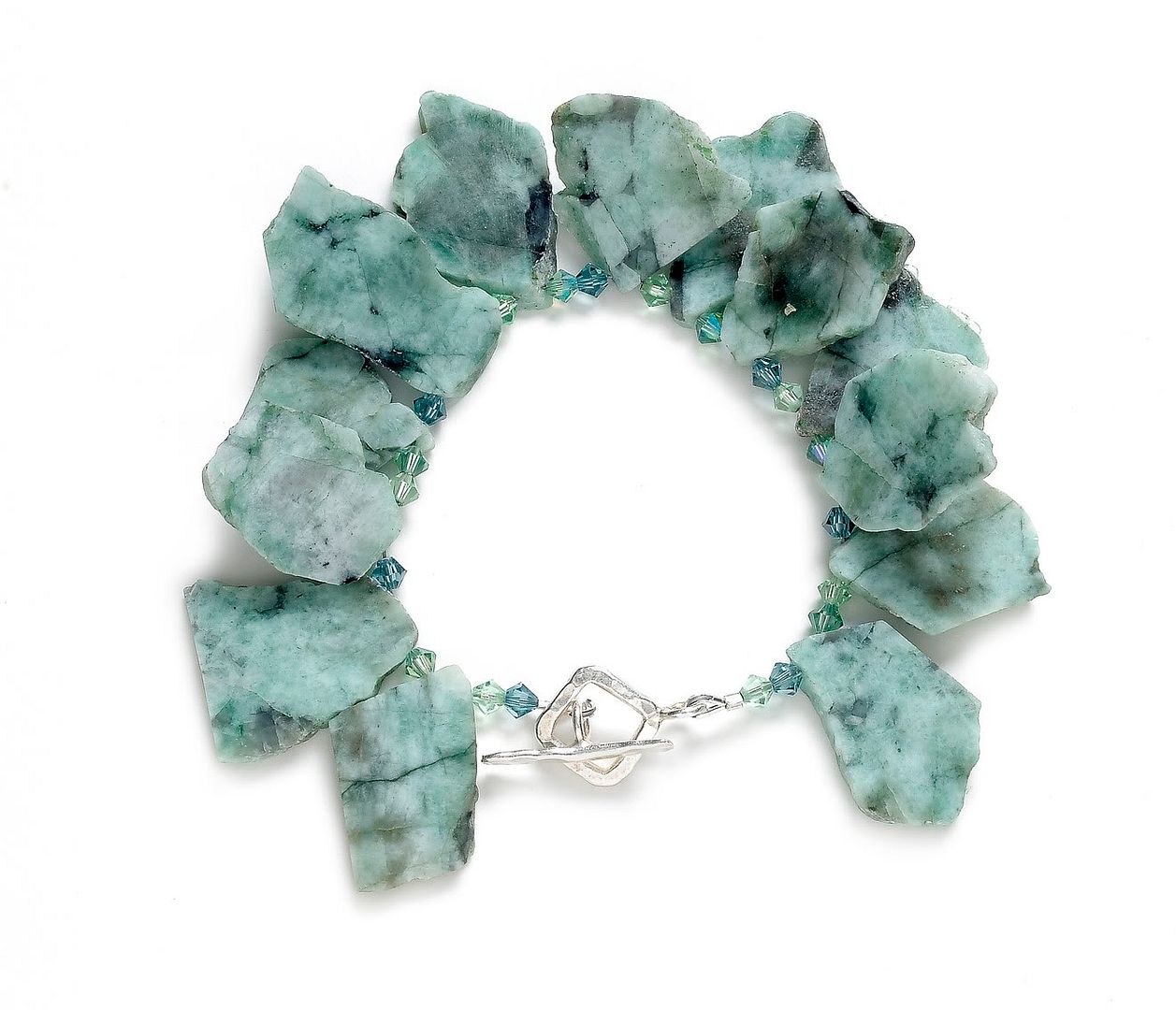 Rings & Things
holds a cash-and-carry sale in Milwaukee twice a year, and their gemstone prices are rock bottom (bad pun intended). I loved these cool, minty emeralds but found out later that Rings & Things couldn't source any more — that's the downside of C&C. Nor could I find similar stones from another vendor.
BeadStyle
readers often want the exact same supplies we've used, so it wasn't an option to design a project without a source for the beads.
So I made this bracelet for Cathy's birthday, combining the 23–27 mm emeralds with 4 mm bicone crystals in Indian sapphire, erinite AB, and chrysolite silver-lined.
I had strung a similar bracelet as a design alternative to the briolette necklace that appeared on
the cover of the January 2009 issue of BeadStyle
. The amethyst briolettes were drilled very close to the top point of each bead, so every now and then I find a broken bead. I should probably let Cathy know not to wear this when she goes shopping or when she flings her wrist around a lot. (Just kidding. She doesn't do that.)
Anyway, it has been a busy day and week, and I'm ready to leave work now. Happy birthday, Cathy, and happy weekend to all of us!