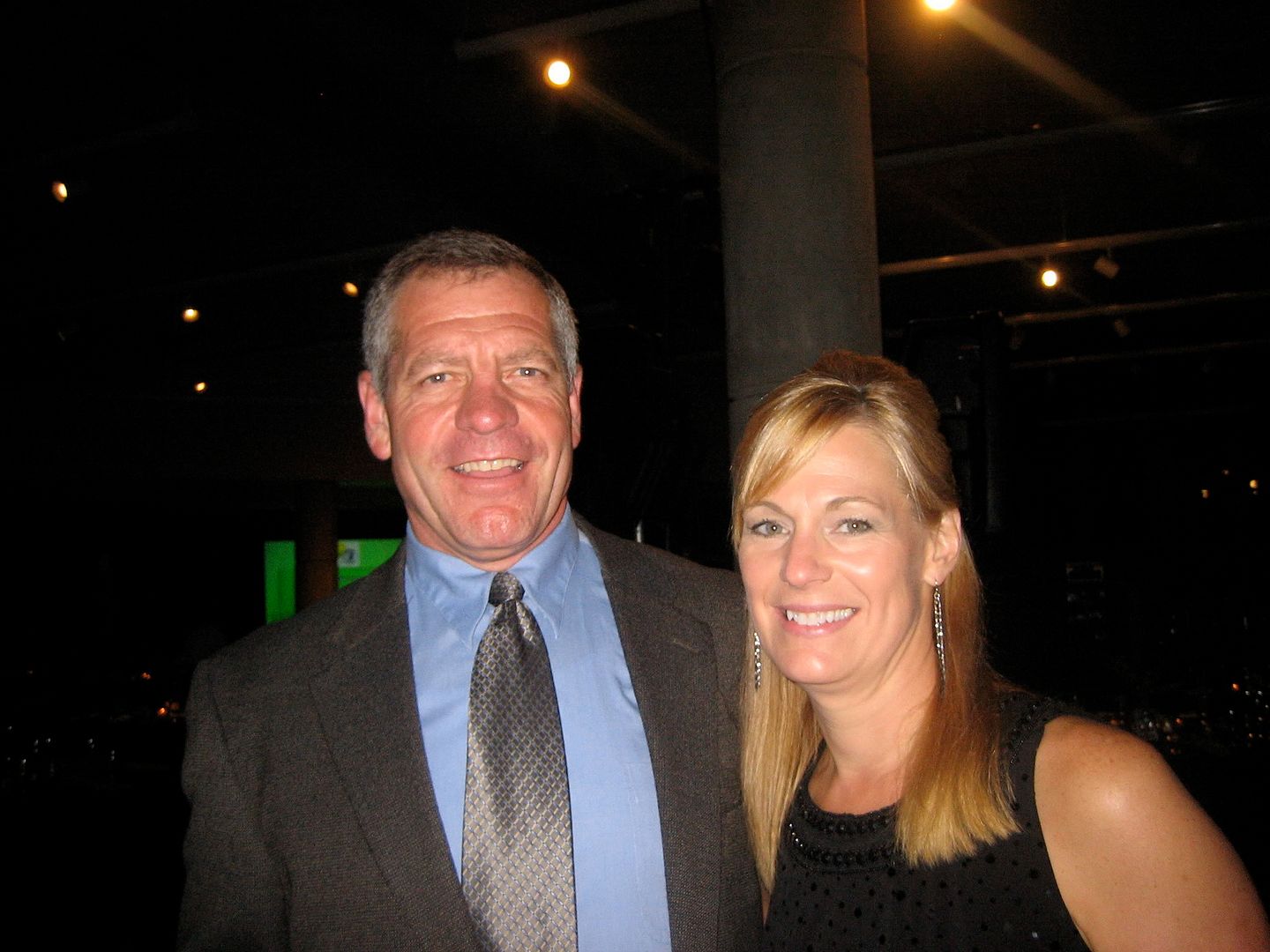 This weekend, I went to the
Tennis Ball
, the annual benefit for the
Milwaukee Tennis & Education Foundation
.
The Tennis Prom (as I affectionately call it) is a dressy event, so I braved the teenage crowd shopping for Homecoming outfits the night before. It was nervewracking to wear a strapless satin number intended for a 16-year-old, but I liked that our tennis group had a reason to get all dressed up.
Within the first hour, Dan (who helped organize the shindig) wanted to take off his coat, so I'm lucky to have snapped this photo of him and Mary.
And here I am with Lisa, Colleen, and Mary A. After cocktails and dinner (loved the salmon and polenta), Mary won the auction for a tennis trip to England this summer. It's fun to see live auction stuff — the New York/U.S. Open trip (with tickets for the women's final and the men's final) looked really fun, too.
In this last photo, here are Lisa and Beth. Beth and Doug throw fabulous parties, with lots of food and booze and ping pong. I spend a lot of time in their basement.
A sidebar blast from the past: the
Eddie Butts Band
was scheduled to play. If I'm not wrong, I think they played at Prom when I was in high school. I'm hoping my friend Sarah can confirm this (we double dated for Tosa East Prom).
Who knew I would still be going to dances? It has definitely been a busy season of weddings and parties.