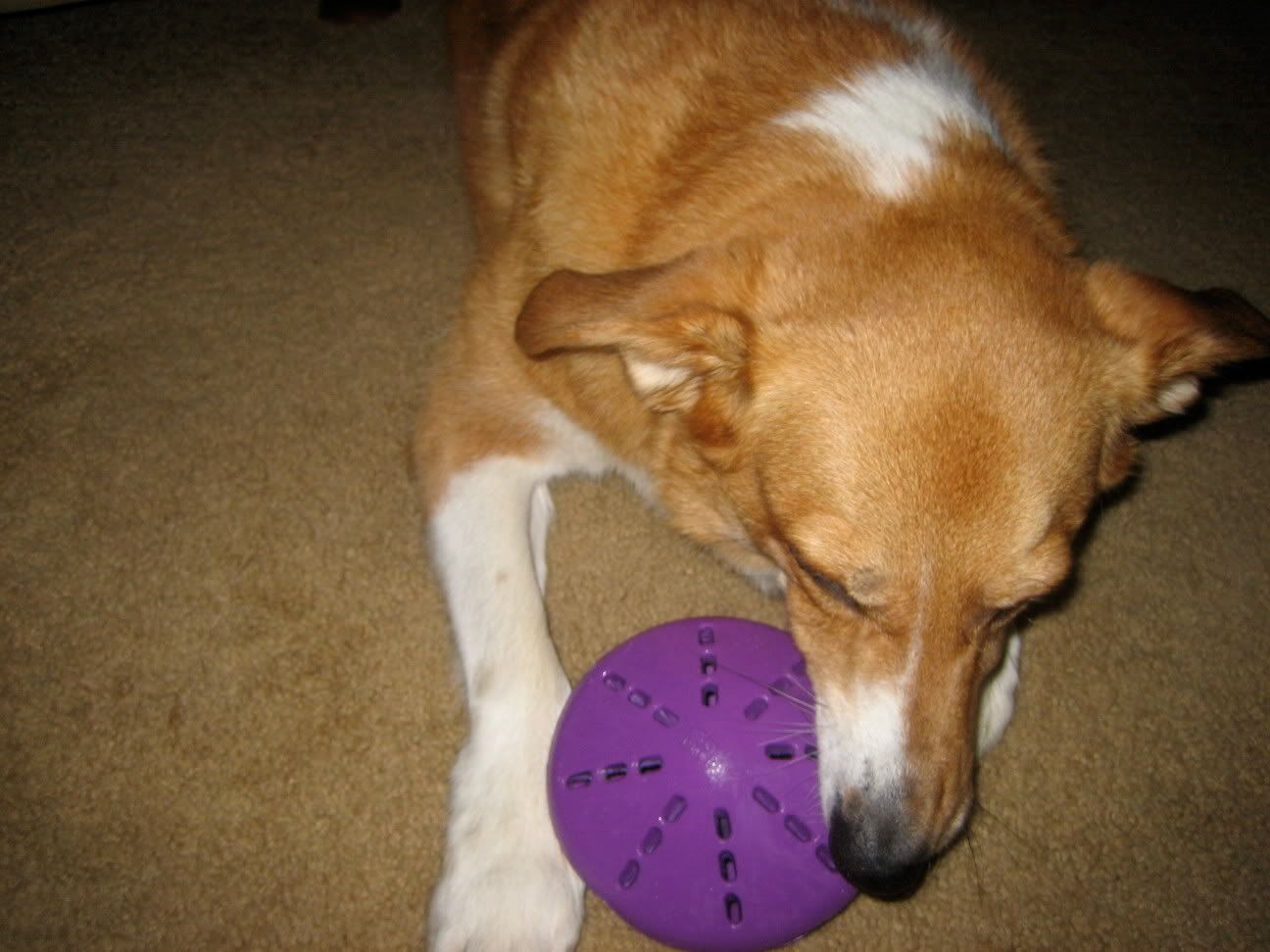 I'm trying to find toys (other than Frisbees) that entertain Papa. Also, her three Frisbees all got buried by the recent snow... oops. We need some indoor toys.
The
Twist 'n Treat
seemed like a good idea. It looks like a flying saucer and you can adjust the halves to make it easier or harder for the dog to get at the treats.
Just to be on the safe side, I turn my back to Papa when I fill it with dog biscuits. (She is very smart; I'd hate for her to just figure out how to unscrew it.)
Alas, it's not going to be a real option: First, she picks it up and drops it, making a loud banging noise. Wily. Then, she chews on it and bits of rubber break off. Not so good, because I can't let her play with the toy unattended.
I'm still on the hunt. If not the Twist 'n Treat or the
Orka ball or the Tug-a-Jug
, then what?