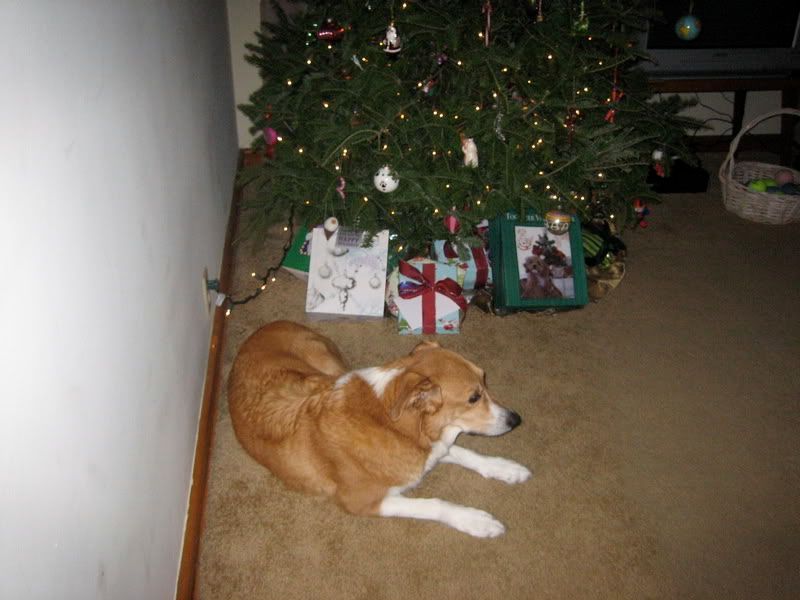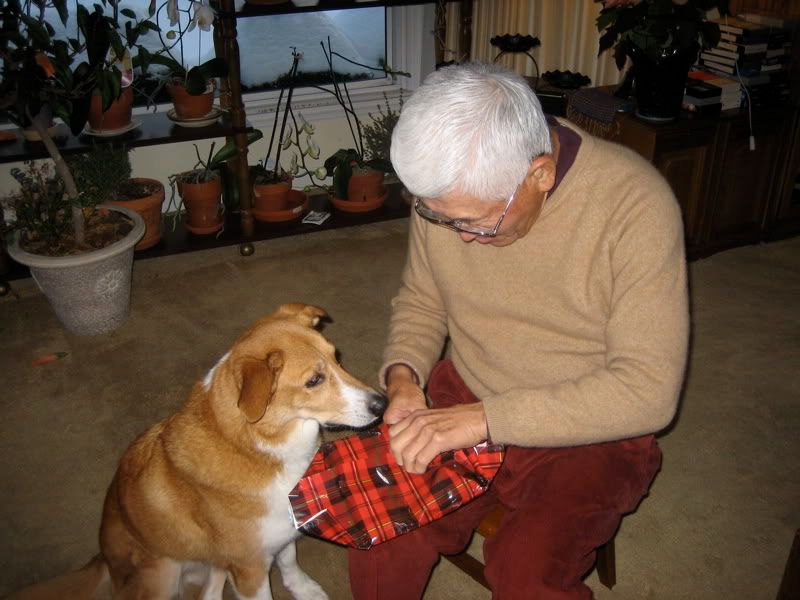 During this season of cheer, I wanted to let you know that I adore my dog (lest you think that I complain too much). Sure, she's mischievous, but I think that's a sign of her superior intelligence. And look at how nicely she's relaxing by my Christmas tree. I came home only once to find an ornament on the floor, so I'm giving her the benefit of the doubt. Good girl, Papa!
When we went to my parents' house on Christmas, Papa sat close by as my dad opened the gift Yukie sent:
Pedi Paws
. (I love it and hope we will have lots of nail-trimming fun.) She was rambunctious when we opened her new Frisbees — she tried to play with them by dragging them around — but she was good-natured when we made her model the hand-knit socks my mom gave me.
Papa was pushy going through this Trader Joe's tote, but I'll chalk that up to her excitement over the holidays. She has been a bit needy lately — holiday blues? — but I'm hoping some quality time at my parents' house (while I finish painting the bedroom) will be good for her. Cheers, Papa!