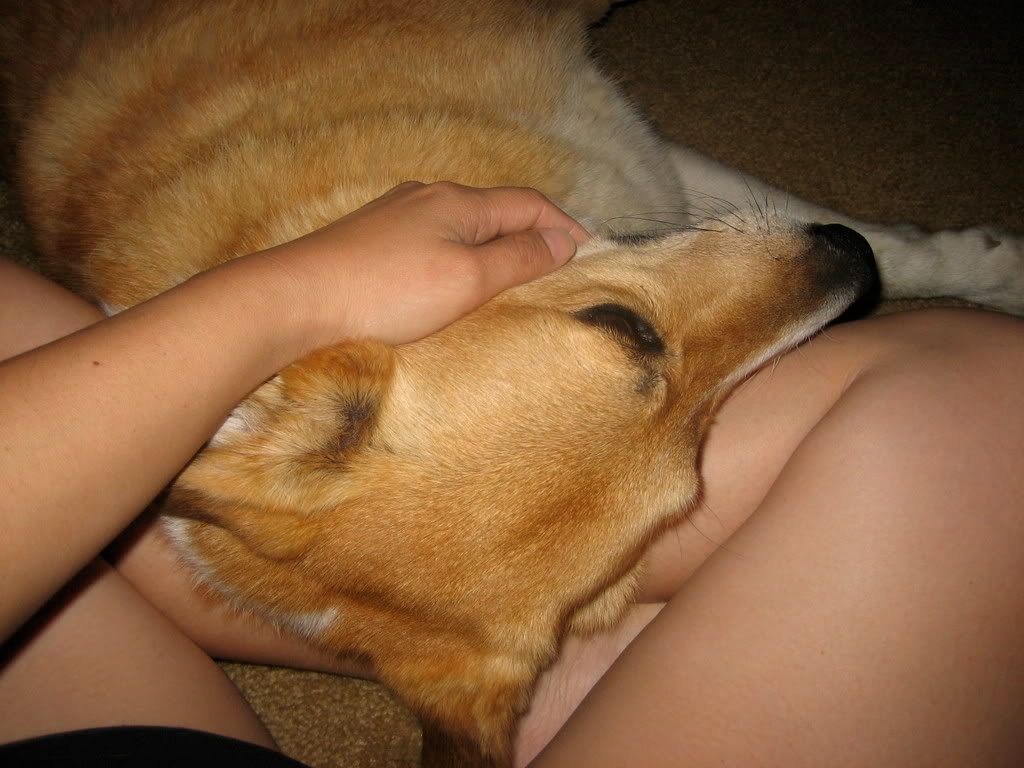 I gave her a new name: Papaya. She looks at me curiously whenever I say it. I call her "Papa" for short. She also doesn't mind "Foxy Lady." (When she's getting a belly rub, her face looks pointy, like a fox.)
Last night, Joe and Sarah came over for ice cream. Papaya lounged around and farted. It seems she feels perfectly at home.
Anyway, I just wanted to let you know that I'm adopting her. Come by and meet her!