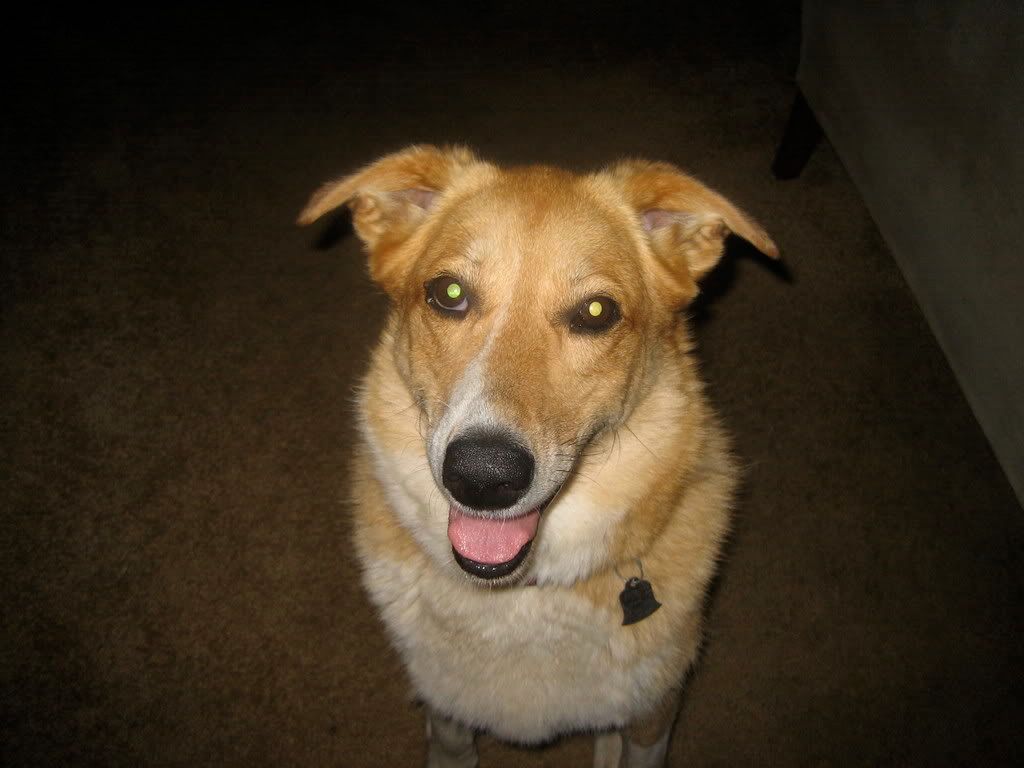 A month ago, I
dogsat for Maiah
. Jessica agreed to let me take her this weekend so I could see how she handles being with me for a longer time. So far, so good.
Yesterday we played frisbee and she went for a walk with my parents. They liked her just fine. Also good: she didn't pee in the house.
Maiah woke up this morning and grumbled until I pet her. She loves to give kisses and isn't picky about where — eyelids, mouth, arm, thigh.
What else? She pants a lot (and seems to have some type of dialogue going in her sleep). I'm hoping she'll calm down a bit, at least at nighttime.
On an unrelated note, Yukie emailed me this link about a
dangerous dog toy
. I'm usually not an alarmist about these things, but after reading the post, I felt like I had to get the word out, even if in a limited way.
Okay. Time to get ready for some non-canine social time. I hope you're doing something fun with your time away from work.